RICS Annual Conference 2020 - A Vision for Tomorrow Transformation in the 21st Century

Friday, 10 July 2020 from 09:00 to 17:00 (HKT)
Event Details
RICS Annual Conference 2020 -A Vision for Tomorrow
Transformation in the 21st Century

10 July 2020
W Hotel, 1 Austin Road, West Kowloon Station, Hong Kong
Overview
We are living in an era of rapid transformation. Digitisation, globalisation, urbanisation, and disruption are signatures of our time. The RICS Hong Kong Annual Conference 2020 themed "A Vision for Tomorrow" will take you on an inspiring journey to define, analyse and take action to capitalise the challenges and opportunities brought by these worldwide phenomena.

The RICS Hong Kong Annual Conference 2020 will bring together influential figures and industrial leaders to share their insights and experience. We will examine hot topical issues, look into the current landscape of the regional and local built environment, interact and connect with local and international professionals to tap into possible solutions, therefore creating a profitable future for our city for the coming generations.
---
Discover
Hong Kong's uniqueness and superiority, how would our city's enduring qualities benefit our future development
How can Hong Kong leverage its deep-rooted connection with our neighbouring cities and the world to create win-win solutions for the future
Our entrepreneurial culture, our versatile talents' rich experience and strong ability in tackling changes and difficulties
Hong Kong as a new hub for startups, creating new opportunities for our real estate, building and construction sectors
---
Agenda
Keynote: The Future is Asia
Globalization as a result of  geopolitical uncertainty and Belt and Road Initiatives
Which sectors stand to benefit most from this economic uncertainty?
What opportunities does this bring to professionals in the future?

Session 1: Looking at our neighbours

What does the competition from nearby cities present to Hong Kong?
What's the role of Hong Kong in China's Belt and Road' initiative?
Session 2: Change and transformation

The changing landscape in the global context
How can Hong Kong capitalise on a changing world?
Session 3: Re-defining Hong Kong

What is the intrinsic edge of Hong Kong?
How should we re-define our position?
Session 4: A winning formula for professionals possible content

How can built environment professionals benefit from disruptions?
How should the next generations from the built environment equip themselves for the change?
Sponsors
Diamond sponsor

Platinum sponsors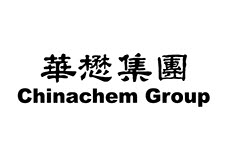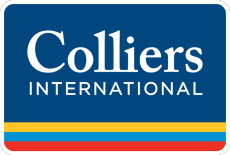 Gold sponsors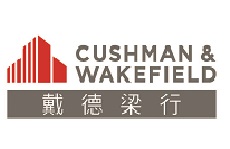 Silver sponsors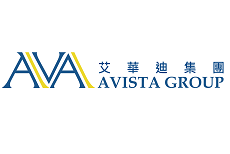 Bronze sponsor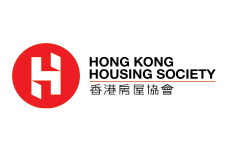 Souvenir sponsor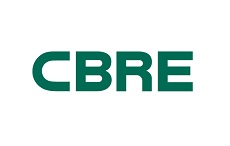 Supporting organisations
•Architectural Services Department, Hong Kong SAR Government
•Asian Association for Investors in Non-listed Real Estate Vehicles
•BEAM Society Limited
•Building Services Operation and Maintenance Executives Society
•Buildings Department, Hong Kong SAR Government
•Chartered Institute of Housing Asian Pacific Branch
•Chartered Institution of Civil Engineering Surveyors
•Civil Engineering and Development Department, Hong Kong SAR Government
•Development Bureau, Hong Kong SAR Government
•Division of Environment and Sustainability, The Hong Kong University of Science and Technology
•Drainage Services Department, Hong Kong SAR Government
•Electrical and Mechanical Services Department, Hong Kong SAR Government
•Faculty of Architecture, The University of Hong Kong
•Faculty of Construction and Environment, The Hong Kong Polytechnic University
•Global BIM Centre of Excellence
•Highways Department, Hong Kong SAR Government
•Hong Kong Association of Risk Management and Safety
•Hong Kong Construction Sub-contractors Association
•Hong Kong Housing Authority
•Hong Kong Institute of Urban Design
•Hong Kong Investor Relations Association
•International Facility Management Association Hong Kong Chapter
•Invest HK, Hong Kong SAR Government
•Lands Department, Hong Kong SAR Government
•Planning Department, Hong Kong SAR Government
•Technological and Higher Education Institute of Hong Kong
•The Association of Chartered Certified Accountants
•The Australian Institute of Building
•The Chamber of Hong Kong Listed Companies
•The Chartered Institute of Building (Hong Kong)
•The Hong Kong Association of Property Management Companies Limited
•The Hong Kong Construction Association
•The Hong Kong Institute of Architects
•The Hong Kong Institute of Facility Management
•The Hong Kong Institute of Housing
•The Hong Kong Institute of Landscape Architects
•The Hong Kong Institute of Surveyors
•The Hong Kong Institution of Engineering Surveyors
•The Hong Kong Managmenet Association
•The Real Estate Developers Association of Hong Kong
•University College of Estate Management
•Urban Renewal Authority
•Water Supplies Department, Hong Kong SAR Government

Enquiries
Ms Karina Cheung
t: +852 2117 0695
e: kcheung@rics.org
---
Remarks:
The organiser reserves the right to cancel or reschedule the symposium at its discretion.

No refund or cancellation will be accepted, but a substitute delegate is normally permitted. Please inform the organiser of your substitute delegate at least 5 days before the seminar.

If a typhoon signal no. 8 or above, or black rainstorm warning is in force at least 3 hours before the programme is scheduled to begin, the seminar will be postponed until further notice. Otherwise, it will continue as scheduled.

Registration will only be confirmed upon receipt of completed registration form and full payment.

Upon completion of this event, a CPD certificate will be granted. A payment receipt along with the CPD certificate will be sent to you by email with 10 business days after the conference.
Save This Event
When & Where

Great room, 7/F
W Hotel
1 Austin Road
West Kowloon Station, Kowloon
Hong Kong SAR China

Friday, 10 July 2020 from 09:00 to 17:00 (HKT)
Add to my calendar
Organiser
RICS promotes and enforces the highest professional qualifications and standards in the development and management of land, real estate, construction and infrastructure. Our name promises the consistent delivery of standards – bringing confidence to the markets we serve.
We accredit 125,000 professionals and any individual or firm registered with RICS is subject to our quality assurance. Their expertise covers property, asset valuation, real estate management; the development of infrastructure; and the management of natural resources, such as mining, farms and woodland. From environmental assessments and building controls to negotiating land rights in an emerging economy; if our members are involved the same professional standards and ethics apply.