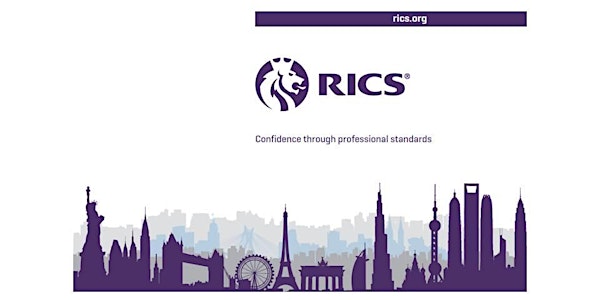 RICS 150th anniversary series: Realising Hong Kong's smart city vision (Feb 2018)
When and where
Location
RICS office Room 3707-09, Hopewell Centre 183 Queen's Road East Wanchai, Hong Kong Hong Kong
Description
Hong Kong has been taking steps to catch up on the "smart data revolution". The government has recently announced its smart city blueprint. In response to this, RICS has gathered industry experts to discuss what lies ahead – the unique challenges, hardware/software required, collaborating among key stakeholders, learning from overseas cases, and more.
Event overview
---
Hong Kong's reputation as one of the world's leading international cities is well earned. That said, the city has been relatively slow to capitalise on the latest "smart data revolution". With Hong Kong's smart city blueprint now published and the government firmly committed to the cause, it's time for the industry to focus on implementation and specifics.
The government's official "Smart City Blueprint" aims to embrace innovation, strengthen the economy, and improve quality of life. This seminar will focus on the specific challenges, opportunities, and solutions we face in transforming Hong Kong into a leading smart city. The event will also explore how we can learn from international success stories, and apply their innovative methods or concepts in a Hong Kong context.

The seminar will explore:
What does HK need to build itself into a smart city?
What hardware and software does HK need to actualise a smart city plan?
Overseas experience in smart city transformation
Collaboration amongst key stakeholders – importance and how to do it

An audience Q&A session will be held after the presentation and panel discussion.
Panel moderator
---
Ray Wong, Managing Partner, Biscovery Limited

Panellists

---
Albert Wong, Director, Consulting, PwC Hong Kong
Prof Masaru Yarime, Ph.D., Associate Professor, School of Energy and Environment, City University of Hong Kong
Eric Yeung, President of Smart City Consortium

RICS 150th Anniversary
---
In 2018, RICS celebrates its 150th anniversary. A wide-ranging programme of activities will run throughout the year. These will celebrate the depth and breadth of the surveying profession and its contributions to civilisation. In addition to celebrating history, RICS will also look to the future to promote pride in the profession, inclusion and diversity, and to inspire the next generation.
Proudly sponsored by
---
150th anniversary sponsor
Hongkong Land Limited



Deadline for registration: Thursday 01 February, 18:00
---