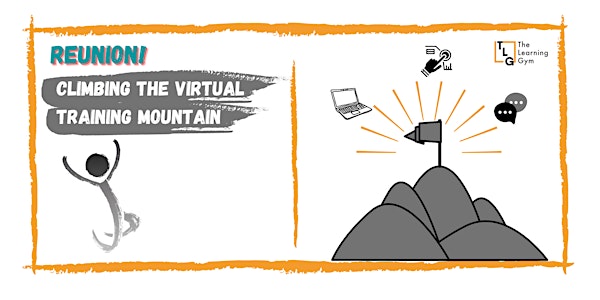 Reunion: climbing the virtual training mountain
We all started climbing the virtual training mountain, together. Let's take stock together!
About this event
Back to the future!
In May 2020, we launched a program called Climbing the virtual training mountain. It focused on making the transition from the in-person to the virtual world of training. We aimed to build the mindset and skills to climb the virtual training mountain – from a design, facilitation, technology and participant perspective.
And after a year and a half, we'd love to create a space for all of us to share our "climbing" experiences. And that's what we're looking to do here – 90 minutes and all of us sharing experiences, tips, challenges and inspirations on working in the virtual training space. We believe in the wisdom of this community, and we look forward to meeting everyone again and learning from each other.
Join us on January 17th at 4:30 pm IST, 7:00 pm HKT, SGT and MYT
Who should be attending this session:
Everyone who's ever attended any of our Climbing the virtual mountain training sessions.
Meet your facilitators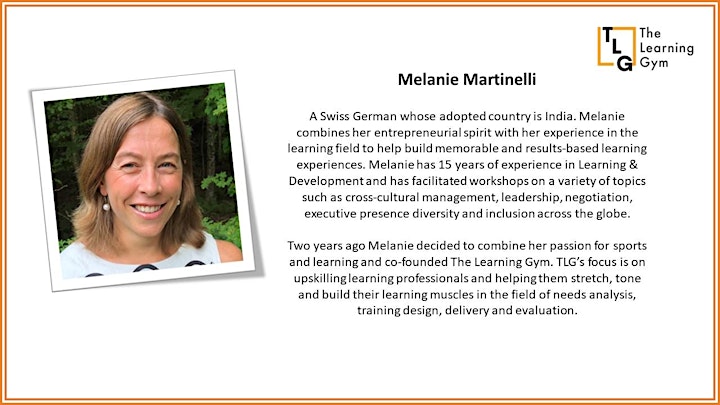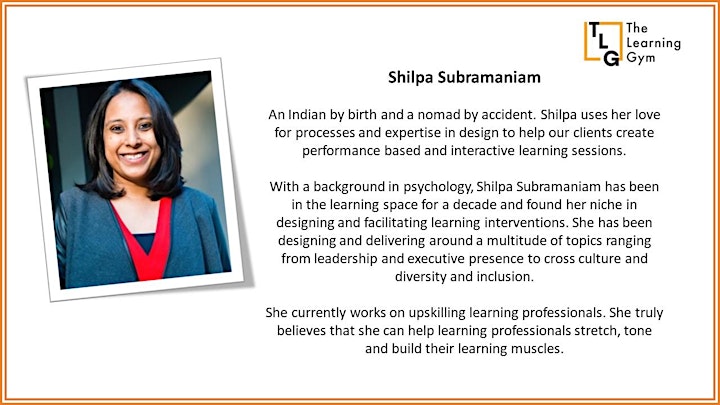 We're running both public/open and in-house sessions so do reach out to us on info@thelearninggym.co
We'll see you online. :)