About this Event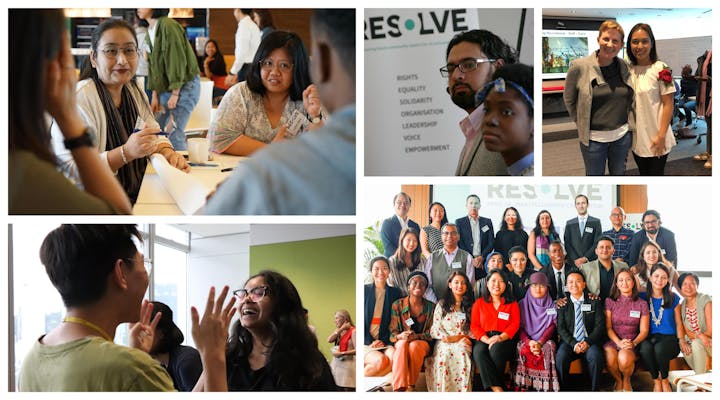 Date Thursday, 17 October 2019
Time 6:30pm - 8:30pm
Venue Solas - 60 Wyndham Street, Central, Hong Kong
Dress Code Be colorful, be different. Embrace diversity and inclusion!
Ticket HK$500 each. Enjoy the early bird ticket at $450 before 20 September
Many of you have joined us on this journey with a strong belief in the potential of Resolve's model. Because of your early support and trust, we were able to run two cohorts of our signature Social Justice Fellowship for 33 promising individuals since 2017. As a young local Hong Kong NGO, we appreciate your investment in us. We still need your support to continue nurturing emerging community leaders and bridging communities in this vibrant city we all call home. For those who have recently gotten to know us, now more than ever, your contribution can make a difference.
Come be a Resolve by pledging as a monthly donor, meet our fellows and make some new friends from different walks of life, but united with a common goals of equality, solidarity and social justice. Receive our first annual review and enjoy the free flow of drinks, canapes and performance. Let's also share our positivity, community and hope with each other during this trying time in Hong Kong.
Together, we are empowered, and we are stronger.
If you are not able to join us, but want to send us a gift, kindly see our "birthday gift registry" at www.resolvehk.org/birthdaygift.