About this Event
At the beginning of the year, we are all ambitious with a full list of goals to achieve, keep the passion going before it gets lost! Recharge the batteries for the new year!
🤩Garage Green Day is the opening event for our Garage Green programme in 2020. Get hands-on with an urban farm workshop on our beautiful terrace in the centre of Wan Chai, enjoy a mindful menu of vegetarian goodness from our inhouse chef after full body HIIT and core workout with Chrissy Denton.
Exercises will include some mobility work, HIIT training, circuits and finishing up with abs and a good stretch/cool down. Then wind down with an engaging urban farming experience and leave the workshop with your very own new plant!
🍃Limited spaces are available so RSVP NOW to secure your spot. 
*Workout beginners are welcome. Bring your mat and a reusable water bottle. 
What to expect
Energetic exercise to power you up
A mindful lunch menu of vegetarian goodness designed by our in house chef
Hands-on Urban Farming Experience instructed by Rooftop Republic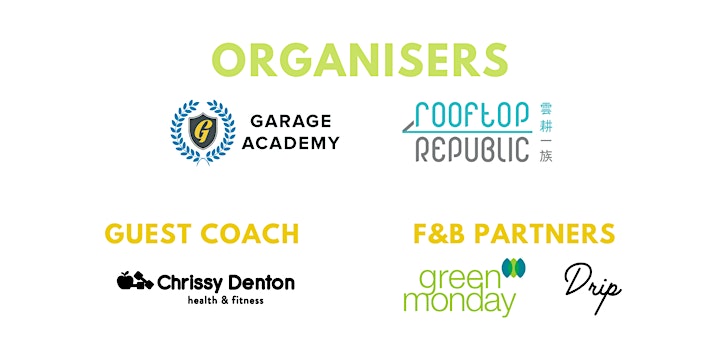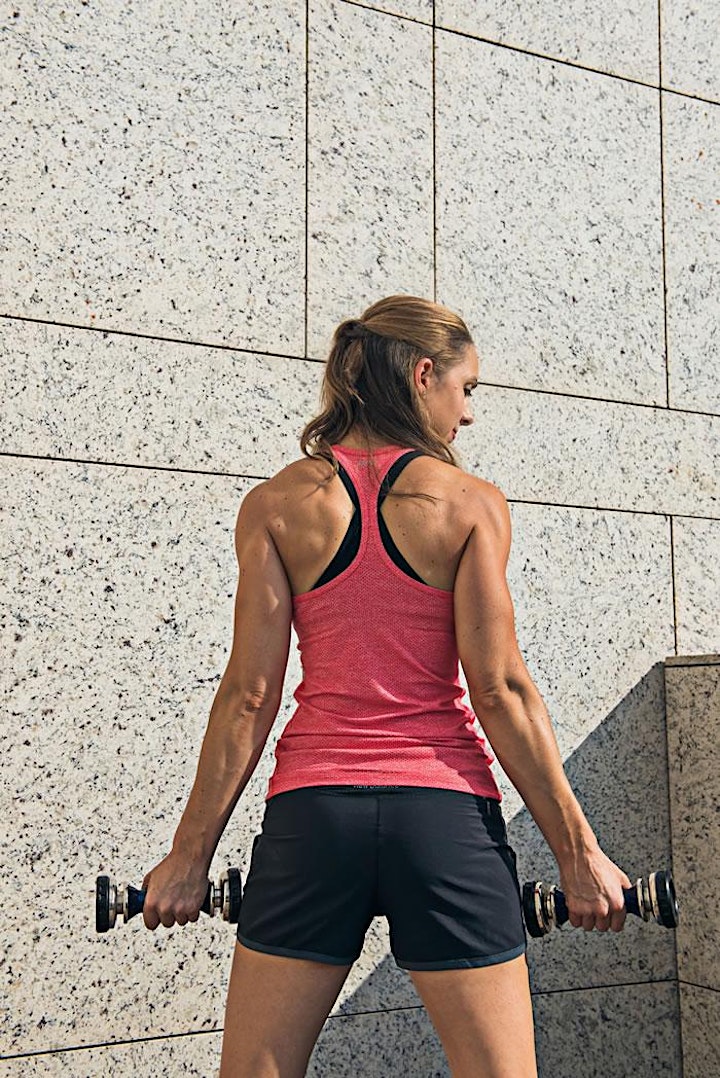 Chrissy has been involved in the health and fitness industry for a number of years where she has worked for such organizations including; Les Mills NZ, Pure Fitness International, Fitness First, International fitness retreats & small group training.
She has been living in Hong Kong for the past 10 years where she works as a Personal trainer/Coach, Nutritionist, Fit model and mum to her 2 gorgeous kids.
About Garage Academy
Garage Academy is Garage Society's knowledge-sharing platform with a mission to nurture the leaders of the new generation workforce through a wide curation of classes, workshops and community events rooted in innovation and emerging technologies.
About Rooftop Republic
Rooftop Republic's team has been pioneering the urban farming movement over the last five years. Our vision is to revolutionise the food system and transform the relationship people have with their food. We are a truly multi-disciplinary team and we collaborate with architects, engineers, organic farmers, chefs and nutritionists to develop and deliver urban farming solutions.