Acquire Remote Selling 21 Strategies and Tools at $19.94 or Get 5 High-Value Rare Courses at $29.94
About this event
Yes, acquire over 21 Remote Selling Strategies and Tools at our latest Udemy course, now at a huge 74% discount at only S$19.94. Preview at here. Better, pick the 5 courses you want from our list of selected 15 at only S$29.94, a huge 98% discount. Offer till 30 June 2020 only
Yes, now you can learn at your own time, using your mobile phone, anywhere, with life-time access and limitless repeats.  Udemy video courses are one of the highest quality in the online-market. We have over 40 million students since 2012 and over 13,000 instructors. 
7 Benefits not found elsewhere:
No deadline, no time limit, watch the videos as fast or slow as you want

Detailed PowerPoint slides with the instructor interacting with you in person (sample)

Every course comes with lively videos as though the instructor is in front speaking passionately to you (watch preview at here)

Many courses come with extra resources: pdf files, video links etc for you to learn more at no cost

You can also ask questions to the instructor free-of-charge

You can re-watch the videos countless times (no downloading of video is allowed for copyright reason)

You'll get a professionally-done Certificate of Achievement when you complete each course.  Collect all 12 certificates and get recognised as the expert in the areas taught.  This will greatly help you in your work, business and professional life
Here are the 12 most popular courses (click on the title for FREE preview)
1. Psychological Selling: how to sell when people don't want to buy:       S$49.99
2. 7 Strategies for Limitless Business: the secret to Apple's success       S$49.99
3. Business Building in 5 Steps: what every entrepreneur must know      S$19.99
4. Service From the Heart (Mandarin) 发自内心的服务                             S$29.99
5. Sun Tzu People Management: the Art of War for Leaders                   S$94.99
6. Win at Work with The 36 Stratagems: the Secret Art of War               S$49.99
7. WeChat Marketing: the one and only practical WeChat course         S$49.99
8. Sun Tzu Art of War for Sales: 2 courses into one                              S$59.99
9. How to Close Every Sale: with over 83 sure-win strategies               S44.99
10. Selling The Impossible: how to sell during this COVID-19 crisis  S$59.99
11. Coaching Effectiveness: how to coach and mentor anyone     S$49.99
12. Financial Intelligence: how to get rich with numbers smart   S$99.99
13. Business Turnaround: how to make profits again S$49.99
14. How to Be a Great Boss and a Great Leader S$99.99
15. Remote Selling Success S$49.94
Note: Please select the 5 courses that you want via email to us at andythecoach@gmail.com. You can also text to me Andy Ng at 65-93672286.  Thank you.
Note 2: FREE Extra talk for all sign-ups: Know the Power of Your Mobile Number at here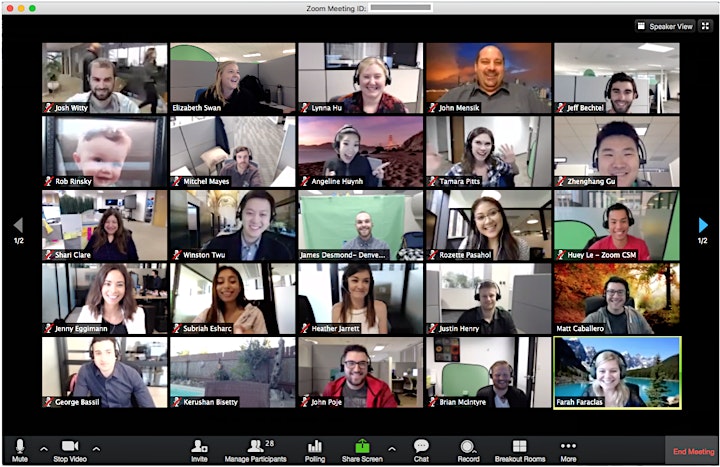 Date and time
Location
Refund policy
Organiser of Remote Selling at $19.94 or 5 Courses at $29.94
Asia Coaching Training (Singapore)                        www.asiatrainers.com
Founded in 2001, Asia Coaching Training was, from 2001 to 2007, the Singapore Licensee of the world's largest business coaching firm, ActionCOACH, a company with offices in 26 countries since 1993. (ActionCOACH was previously known as Action International).
Asia Coaching Training is a team of dedicated professionals committed to building better business for companies in the areas of business training, coaching and consulting. 
Our Vision: "Building People to Building Business".
Introducing Your Business Coach Andy Ng
Business Coach, Consultant and Trainer, Andy is the founder of

A

sia

C

oaching

T

raining.  Andy Ng combines 31 years of corporate, entrepreneurial business, training and consulting experience, all with a great passion to help people to be more competitive and successful.

Andy Ng graduates from National University of Singapore in 1988 with a 2nd class honours degree in Accountancy US (1988) and also has a MBA from the Heriot-Watt University of UK.

From 1997 to 2001, Andy was the

Director of Finance, HR and Admin

of the world's 5th largest computer networking equipment supplier - Allied Telesyn International.  The Group enjoys US$420 million sales employing 1,300 staff worldwide.  Andy's other experiences include banking at Chase Manhattan Bank, consultancy at KPMG and sales at Vickers Ballas Holdings Limited. 

 As a trainer, trains companies on 3 major topics: sales, management and executive and high performance employee skills.  Andy has trained SingTel and Sing Power for their multiple-run training Finance for Executives programs.  On top of that, he also did countless training assignments for companies including Beckon Dickinson, Hwa Chong Institution, Coldwell Banker, Thomson Learning, SPH, DTZ Debenham, NTUC & Manulife Insurance Singapore.

Since 1996, total people trained by Andy numbered 81,431 in 14 countries.

The public workshops conducted by Andy are highly popular, and some of them were featured on MediaCorp Radio.  Andy is also a Certified Trainer with the American Management Association (AMA) and Advanced Training (UK). He is also ACTA-certified by MOM's Workforce Development Agency (WDA).
In the community, Andy is District Chairman for Leadership at District 308A1 Lions Clubs International and Committee Member of Association of Professional Trainers Singapore.