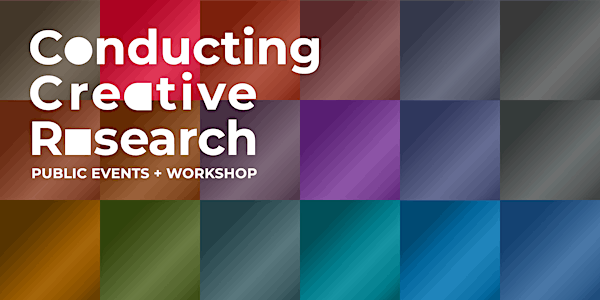 Refuse, Relate, Return: Decolonial Practices in Process
ECU and OCAD U present a series of thematic explorations around the responsible conduct of art and design research.
About this event
Join our panel as they discuss decolonial practices in educational systems, environmental ethics, and indigenous research ethics.
Vanessa Andreotti, PhD will talk about how modern education tends to imprint four constitutive denials: 1) the denial of the historical and systemic violence that is necessary for modernity to exist; 2) the denial of the limits of the planet; 3) the denial of entanglement and interdependence, and; 4) the denial of the depth and magnitude of the planetary challenges before us. Modern education is usually associated with the expansion of creativity and the imagination, very rarely we have conversations that problematize how it conditions and limits the ways we see, feel, imagine and relate.
Julie Bull, PhD will present on Indigenous research – from their doctoral dissertation – where they did several unconventional things, like using poetry, to disrupt dominant notions of scholarly writing and scientific rigor. The presentation is also about Indigenous research ethics and the practice imperative of doing research in relationship – to ourselves (know thyself), to research participants, to the communities, and to the academy. Their doctoral studies focused on how research ethics boards (REBs) and their members administer ethics review and clearance/approval processes for research with or about Indigenous Peoples and their territories/lands/ waters. They centered their learnings and longitudinal thoughts, reflections, and poetry related to Indigenous research ethics after more than 15 years of being at tables, delivering keynote lectures, and supporting community- driven research
Rita Wong will talk about how rivers and their guardians can teach us so much about how to be humbly human in this precarious moment. From illegitimate pipelines on unceded Coast Salish land, to fertile valleys and destructive hydro dams in Dane Zaa territories, water is one of the best teachers we could hope to learn from.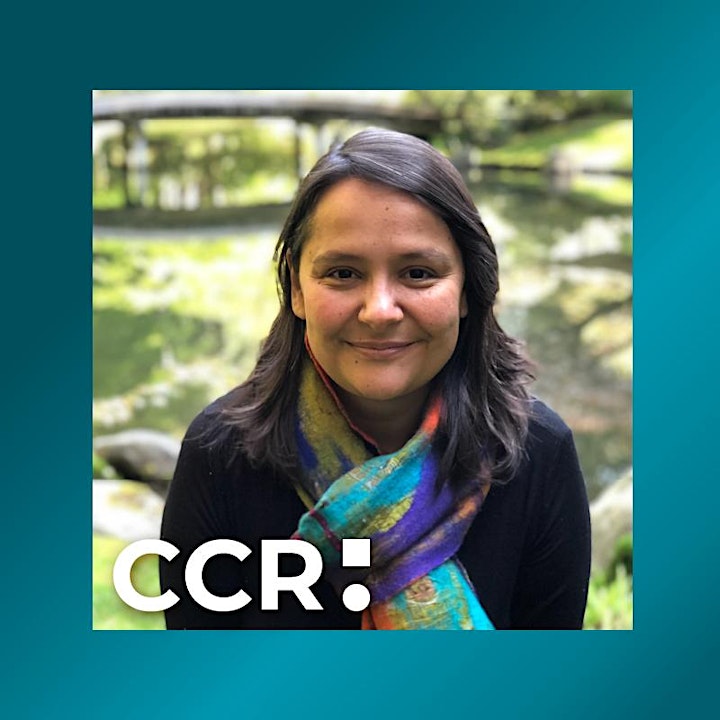 Dr. Andreotti is a Canada Research Chair in Race, Inequalities and Global Change and the interim director of the Peter Wall Institute for Advanced Studies at the University of British Columbia . Dr. Andreotti's research examines historical and systemic patterns of reproduction of inequalities and how these limit or enable possibilities for collective existence and global change. She is also one of the founders of the Gesturing Towards Decolonial Futures Arts/Research Collective (decolonialfutures.net) and her latest book "Hospicing Modernity" offers educational stories and exercises aimed at expanding our collective capacity to be taught by humanity's wrongs. https://edst.educ.ubc.ca/facultystaff/vanessa-andreotti/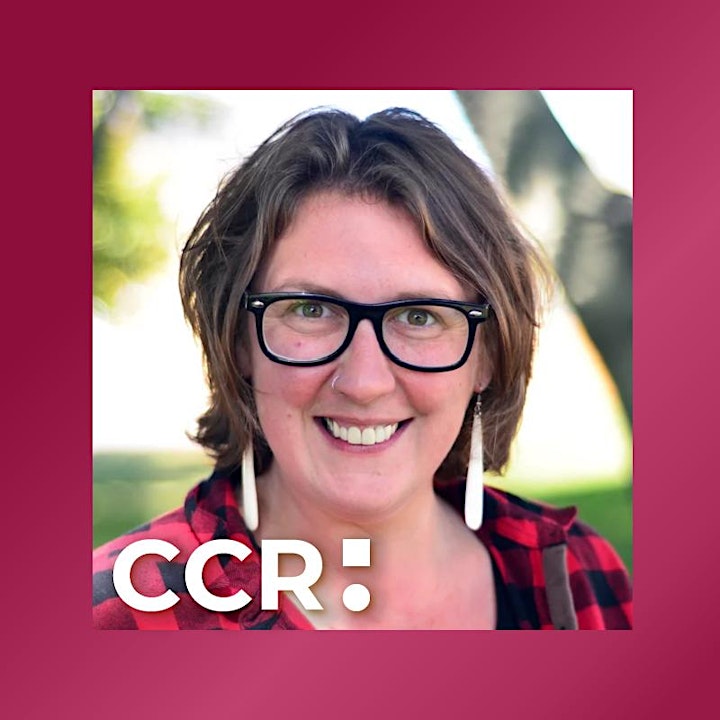 Julie Bull, PhD, (they/them) is a queer, non-binary Inuk artist and academic from NunatuKavut, who currently lives on Epekwitk (Prince Edward Island). They are an adjunct professor at Memorial University of Newfoundland and at Cape Breton University. In March 2020, Julie was awarded a residency at the Banff Centre for Arts and Creativity in the Indigenous Storytelling and Spoken-Word program. They put those skills to work in the summer of 2020 where they were a top winner at the PEERS Alliance/PRIDE PEI OUTspoken Poetry Slam as well as a performer in the Island Fringe Festival's Pounding the Pavement: Celebrating and amplifying artists from the fringe. Julie also self-published their debut poetry collection, (h)in(d)sight 2020 at the end of 2020 and is the profile writer for The Buzz: PEI's Guide to What's Going On.
As a philosopher with a specialization in ethics and policy, Dr. Bull consults and collaborates with communities, researchers, Research Ethics Boards (REBs), educators, and policy makers to identify and implement emerging, promising, and wise practices in research ethics and engagement with Indigenous Peoples. Their work is widely published in international journals and text-books, and they are an invited lecturer all over Canada and around the world. As such, Dr. Bull has been invited to serve as a board member for the International Advisory Board for the Collaborative Indigenous Research Archive and an advisor for the National Science Foundation (NSF) ER2 Project, An Indigenous Data Governance Approach for Enhancing Ethical Research Policies and Practices.
They are highly sought for their pragmatic and collaborative approach to research ethics policy, research governance, and Indigenous data sovereignty. Dr. Bull has a longstanding interest in and commitment to advancing the ethical and responsible conduct of research with Indigenous Peoples in Canada and was appointed to the Panel on Research Ethics (PRE) in 2019 and to the Research Ethics and Research Oversight (RERO) Technical Committee for the Human Research Standards Organization (HRSO) in 2020.
Learn more: www.juliebull.net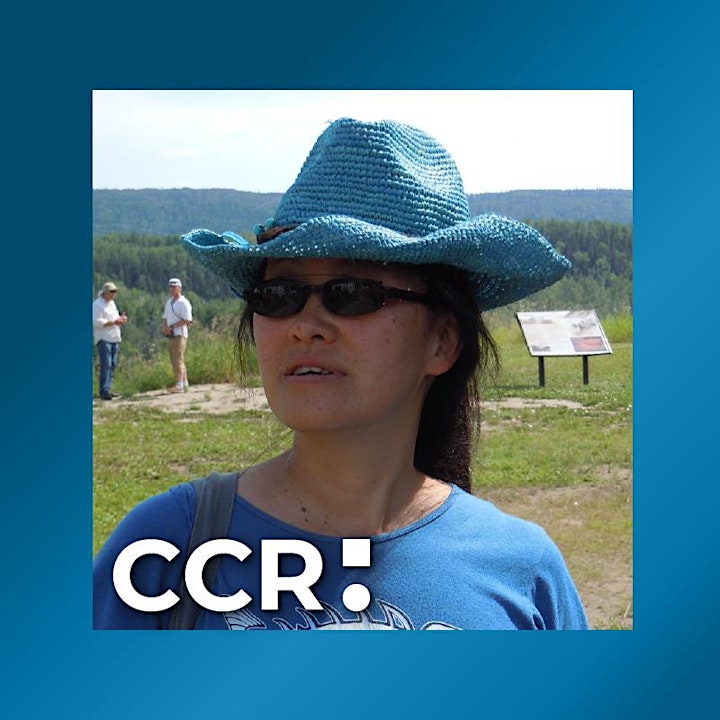 Rita Wong is a poet-scholar who has written several books of poetry. Wong works to support Indigenous communities' efforts towards justice and health for water and land. She has co-edited an anthology with Dorothy Christian entitled Downstream: Reimagining Water. An Associate Professor in Critical and Cultural Studies at Emily Carr University, Wong attends to the relationships between contemporary poetics, water justice, ecology, and decolonization. She currently also serves as the steward and president of the Emily Carr Faculty Association.