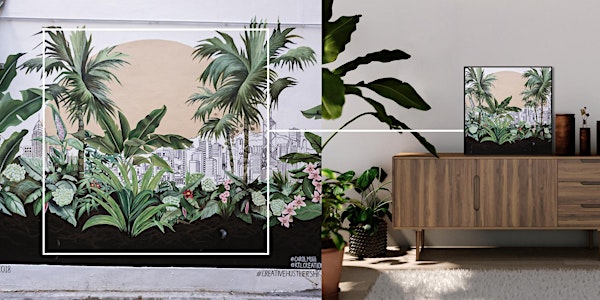 Red T Multiples x HKWALLS
Red T Multiples x HKWALLS present a new kind of exhibition. Art tech + street art = bespoke fine art prints. 為你帶來嶄新的展覽。藝術科技+街頭藝術=定制藝術印刷品
When and where
Location
WeWork Gallery G/F 5-13 New Street Tai Ping Shan, HKI Hong Kong
About this event
Join us to see how easy it is to customise and create your own limited edition fine art prints from the incredible murals around Hong Kong.
Featuring artists: Bo Law, Carol Mui & Rebecca Lin, Neil Wang, Wong Ting Fung, Zoie Lam (more coming)
Red T Multiples is a digital platform offering users the ability to customise from an exclusive collection of art works, to order as limited edition fine art prints.
HKWALLS is a non-profit arts organisation that aims to create opportunities for local and international artists to showcase their talent through the mediums of street art and street culture.
Together, we invite you to come and experience the joy and satisfaction of jumping into a mural and creating something uniquely yours. We'll be there to show you how easy it is.
Due to Covid we need to restrict visits to 10 people, so book your slot now!
想把香港各處的漂亮壁畫定制成你所想要的限量版藝術印刷品?原來很容易!
參與藝術家:Bo Law, Carol Mui & Rebecca Lin, Neil Wang, Wong Ting Fung, Zoie Lam (不斷更新)
Red T Multiples 是一個網上平台,讓客戶能夠揀選其獨家的藝術品收藏,並定制及購買限量版藝術印刷品。
HKwalls屬非牟利藝術團體,旨在讓本地和海外藝術家透過街頭藝術及文化,在香港和國際間展示才能。
我們邀請你一起進入壁畫世界,創造屬於你的獨有藝術,盡情體驗當中的快樂和滿足。我們會讓你看見驚喜。
由於疫情,我們必需將到訪人數限於10 人,所以事不宜遲,請即登記索取門票!