Red Book: Theory and Practice (2020 edition) [SEP 2020]
About this Event
Date: Thursday, 17 September 2020
Time: 7:00pm to 10:00pm 
Venue: Room 3707, Hopewell Centre, 183 Queen's Road East, Wanchai, Hong Kong
CPD: 3 formal hours
Language: English (Supplementary in Cantonese)
Overview
Now updated to cover the Red Book 2020 edition.
This course will provide you with the essential skills you need to effectively interpret the Red Book Standards and put them into practice. Through a series of practical case studies, you will see how the Standards can be applied in different scenarios and the courses of action you will need to take.
The RICS Valuation – Professional Standards (the Red Book) is the mandatory standards that all valuers must adhere to. Understanding what is required under the International Valuation Standards is essential to producing accurate, compliant and professional valuation reports.
The trainer will outline the latest RICS Red Book requirements in carrying out property valuation, including suitable terms of engagement, minimum content of valuation report with practical real-life examples by going thorough details between mandatory Professional Standards and advisory Valuation Applications thereunder. The trainer will also elaborate further on RICS Valuer Registration Scheme and how RICS provides support to both members and stakeholders. Upon attending the seminar, attendees are expected to have a clear understanding on how to apply the latest RICS Red Book into routine property valuation tasks.
Learning objectives
On completion of this training, attendees will be able to:
Apply the Red Book Standards in practice
Fulfil client requirements in accordance with the Red Book Standards
Demonstrate to current and potential clients that your work meets the industry recognised Standards of best practice and excellence
Produce valuation reports in accordance with Red Book Standards
Describe the role of compliance and RICS regulation
Difference between 2020 version, 2017 version & old versions
Agenda
Introduction to structure, aims and purpose of International Valuation Standards and the RICS Red Book
Qualifications, disclosure and compliance
Terms of engagement
Bases of Value
Using Depreciated Replacement Cost
Investigations and inspections
Valuation reports – the basic requirements
Putting this into practice - what the client wants to see, and why
Differences in valuation reports when:
Valuing for accounts
Valuing for commercial lending
Valuing for sale/acquisition
Regulated Purpose valuations
Investment properties
Development properties
Disclosures in the report
Dealing with uncertainty
Contamination and flooding
Why attend this course?
Who should attend
This course is designed for:
Practicing valuers who may undertake just a few valuations each year
Students who just completing their APC in Valuation
Senior valuers regularly undertaking Red Book valuations who want to check that they are complying with the latest, newly published version of the Red Book
Trainer
Franky Chun Ho Wong FRICS
MHKIS, MCIM, RICS Registered Valuer, RPS(GP), FIPA, CRREA
Franky is an experienced Chartered Valuation Surveyor specializes in providing consultancy services to business trusts and real estate investment trusts, conducting feasibility studies and market research, valuations of special properties such as bus depots, casinos, leisure properties, petrol filling stations and public rental estates, as well as carrying out due diligence, project management and administration works for court submission, government projects and listed companies' matters in the region.
Franky had written numerous articles mainly relating to real estate and marketing, which were published and distributed via various online and offline media channels such as "CPJobs" and "Jiujik".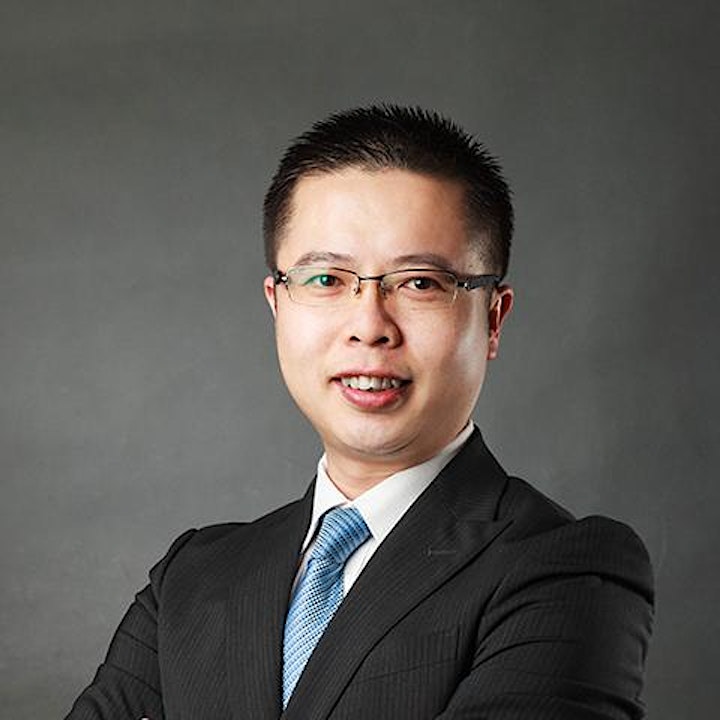 Enquiry
 Mr Peter Au, Business Development Manager
Tel: +852 2116 9719
Email: pau@rics.org
Remarks
 The organiser reserves the right to cancel or reschedule the training at its discretion.
No refund or cancellation will be accepted, but a substitute delegate is normally permitted. Please inform the organiser of your substitute delegate at least 5 days before the training.
If a typhoon signal no. 8 or above, or black rainstorm warning is in force at least 3 hours before the programme is scheduled to begin, the training will be postponed until further notice. Otherwise, it will continue as scheduled.
Registration will only be confirmed upon receipt of completed registration form and full payment.
Upon completion of this event, a CPD certificate will be granted. A payment receipt along with the CPD certificate will be sent to you by email with 10 business days after the training.
Date and Time
Location
Refund Policy