About this event
After the huge success of our Spring 2021 edition, we are proud to come back with the Autumn 2021 Recruiting & Job Hunting & Career Development Networking Mixer on Friday, September 17, at a classic venue in central Jing'an: Gin&Co Bar.
暨上次成功举办2021年春季职场交流&猎招酒会之后,9月17日周五晚,我们将在位于静安中心位置的 Gin&Co Bar,再度隆重开启2021魔都金秋猎招盛会!
During the event, different name tags will be provided for attendees to distinguish between recruiters, job seekers, and those who come to engage in networking. It will also help guests to quickly find fellow professionals from the same field, and mingle with other talents across all the industries!
在活动中,我们会准备不同的标签
区分招聘者、求职者,和参与职场交流的朋友
让大家可以高效、迅速的找到同行与业界伙伴
同时还可以结交百余位来自各行业的精英
进行交流与分享,拓宽职场人脉和社交
Entering the second half in 2021, many industries are facing huge changes, bringing a lot of opportunities and challenges. In the post-pandemic era, China is growing even faster and make great breakthroughs in the thriving market. A large number of new occupations emerged amid massive social innovations and accelerated business transformation. This event will provide you a great opportunity to connect with like-minded business professionals and build valuable connections. Adapt, learn, transform and grow. Let's get together and embrace the future!
(Dress Code: Business Attire)
2021年进入下半场
今年众多行业面临了巨大的变革
给职场人带来前所未有的机遇和挑战
后疫情时代,中国市场蓬勃发展和增速前进
在大量社会创新和企业转型加速中
大批涌现的新职业、新经济
给职场人带来前所未有的机遇和挑战
让我们举杯同聚,结识志同道合的伙伴
适应、学习、转变、成长
迎接未知,拥抱未来!
(着装要求:商务优雅)
Ticket Link 购票链接:https://yoopay.cn/event/24887993
WHEN
2021年9月17日,周五
晚上7点半至半夜
19:30 - midnight
Friday, Sep 17, 2021
WHERE
Gin & Co Bar
Add: 1F, Ginco Shanghai Jing'an
No.339 Jiaozhou Road, Jing'an District
地址:上海市静安区胶州路339号
上海静安暻阁酒店一楼
HIGHLIGHT
01
Get special name tags to show your current status
领取不同颜色的姓名标签,代表自己不同的状态
① Job Seeker
求职者
② Recruiter (Employer/HR/Headhunter)
招聘者(包括雇主、HR、猎头)
③ Networker: Networking & Mingling
参与社交交流,结交新朋友
This is a simple way of identifying
each other during the event
在活动中快速分辨在场嘉宾的职场状态
02
Engaging Ice Breakers
互动组队游戏,让你快速融入
Lucky Draw 抽奖环节
Various Prizes 精美奖品
Professionals, industry leaders and executives from all industries will attend this event
来自不同行业的业界精英、行业领袖,以及中高级管理者等,都将莅临本次活动
We are expecting 100+ guests to join us!
将有100多位朋友加入我们这场社交盛会
We will prepare table cards for different industries and create an industry social circle
我们将提前准备不同行业的桌卡
现场打造行业社交圈!
In the previous event, 1/3 of attendees as recruiters, employers, HR and headhunters.
Industries include: finance, consulting, tech, manufacturing, automobile, education, medical, trading, fashion, luxury, architecture, media, e-commerce, advertising, branding, marketing, etc.
上期活动中,约占1/3的参与者为雇主、HR、猎头等有招聘需求的嘉宾。活动参与嘉宾所在行业主要为金融、咨询、科技、互联网、制造业、汽车、教育、医疗、贸易、电商、时尚、奢侈品、建筑、广告、媒体、品牌、市场等
03
We will invite some corporate HR, headhunters and employers to bring positions under recruitment for this event. If you are interested, you can chat with them directly on the site!
本次,我们将特邀一些企业HR,猎头和雇主,为本场活动带来一些在招岗位。如感兴趣,可直接在现场进一步了解和详聊!
04
During the event, we will set up a dedicated VIP WeChat group for recruiting, job hunting and career development and invited all the attendees to join. After the event, guests can continuously share job opportunities, exchange recourses and build long-lasting connections in the group!
在酒会活动现场,我们会建立职场交流和猎招专属VIP微信群,并邀请所有参加活动的朋友加入。活动结束后,大家可继续在群里分享职位信息和工作机会,共同构建高质量的交流社群!
RSVP Options:
Includes 1 complimentary drink
and participation in icebreakers and lucky draw
报名选项:
以下门票费用均包括1杯酒或饮料
及参加社交互动游戏和抽奖
Early Bird Ticket 早鸟票
Single Ticket 单人票
RMB 118/person
每位118元
*Early Bird ends at 11pm, Sep.13
*早鸟价9月13日11点截止
Special Offer
88 RMB
Discount price for employer/headhunter/HR
by sending your name card/Linkedin page etc.
特别优惠
雇主/猎头/HR提交名片、linkedin截图等
可享受门票优惠价:88元
Presale Ticket 预购票
RMB 128-148/person
每位128-148元
*Presale ends at 7:30pm, Sep.17
*预售价9月17日周五晚7点半截止
Ticket on spot 现场支付
RMB 170/person
每位170元
公众号 WeChat Official Account:
ShanghaiFUN上海
Contact WeChat: shfun_official
Email: erin_tang@126.com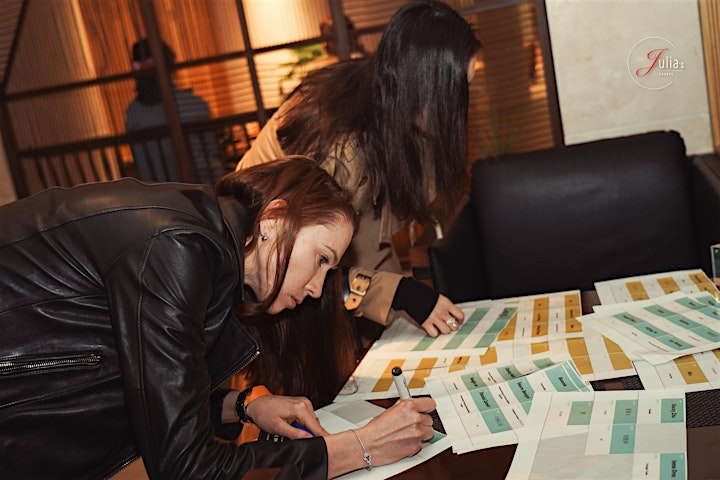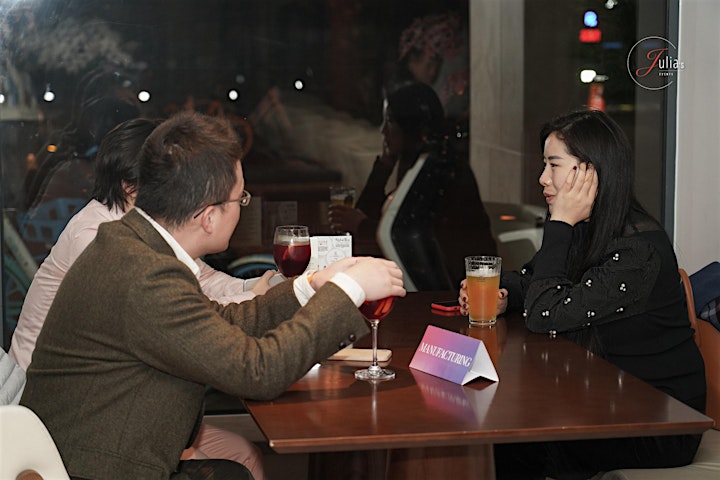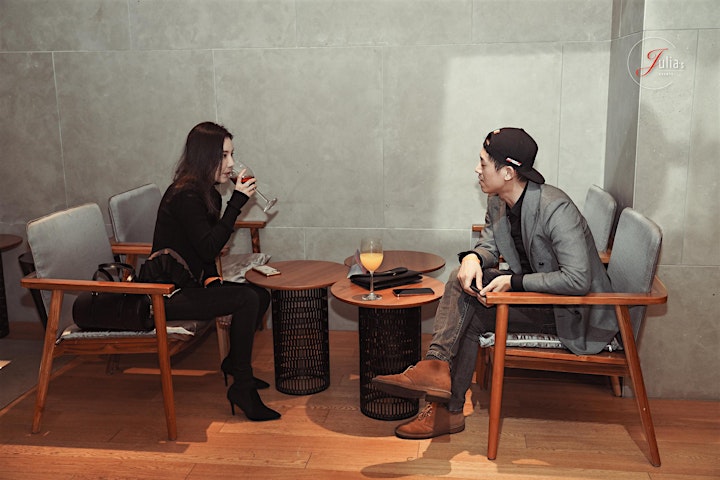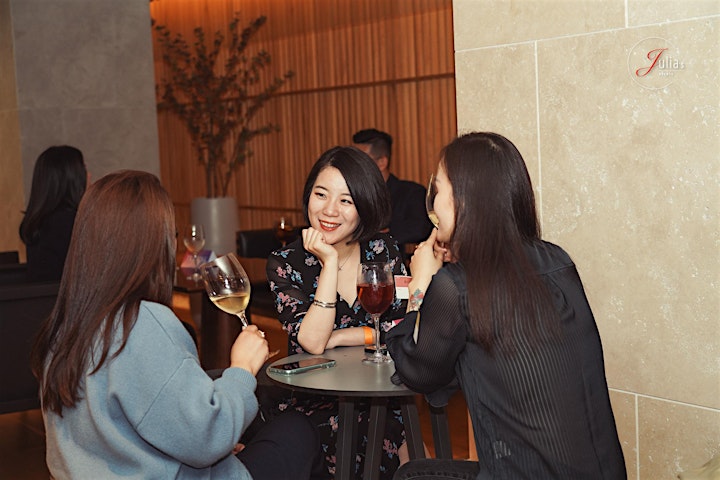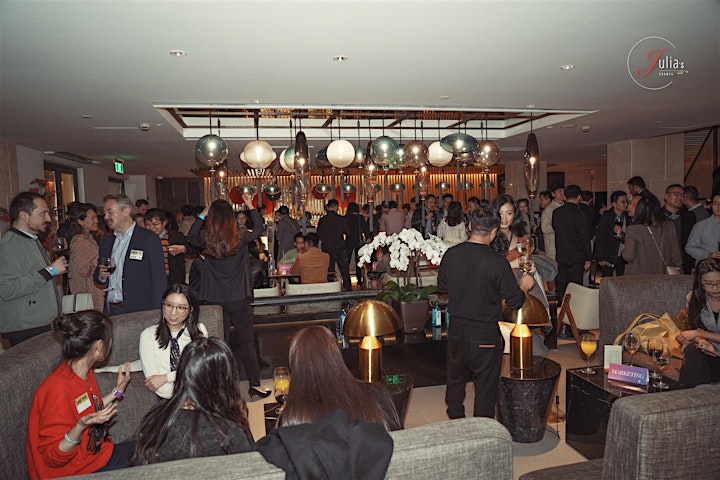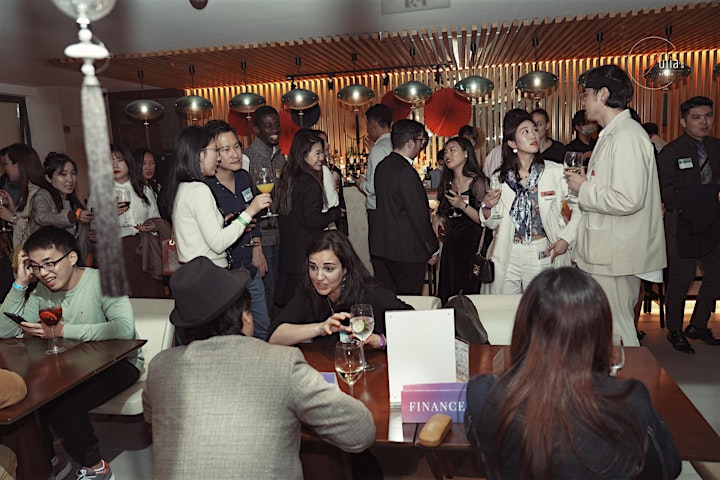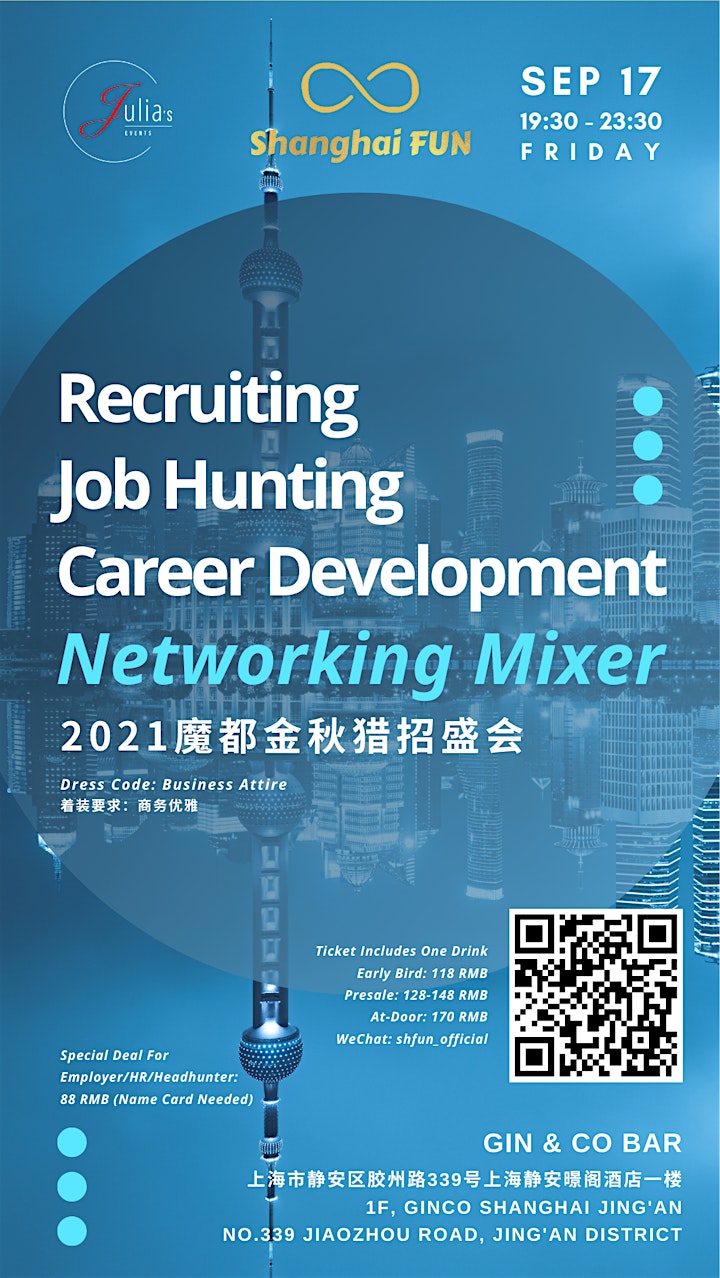 Organizer of Recruiting & Job Hunting Mixer 2021魔都金秋猎招盛会
About Shanghai FUN
We organise parties, networking events, brunch/dinner meetup and after work drink events in Shanghai. 
Join us to make new friends, expand your social circle and take part in fun events! 
Our events attract an international crowd of professionals looking to socialise, network and meet like-minded people.
Invite your friends to follow us and spread the word!
活动组织方
Shanghai FUN立足魔都,每周不定期的组织派对及类型多样的社交活动,参与人群为外国人、海归,及具有国际背景的人士,所选活动场地均为城中品质潮流场所。
联系微信 Contact WeChat: shfun_official
微信公众号 Wechat Official Account: ShanghaiFUN上海