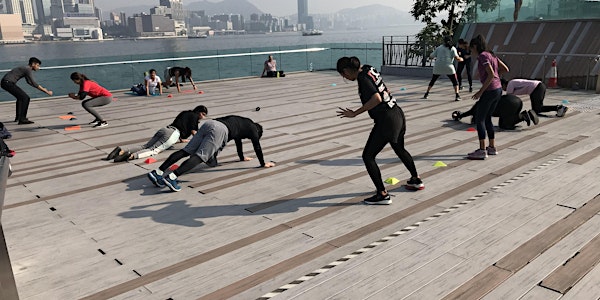 ReBoot Tuesday
Looking to improve your health and fitness, simply join our classes. For more details, please contact us on IG or FB: @movewithskhawat
Date and time
Tue, 6 Dec 2022 19:00 - 20:00 HKT
Location
Sai Ying Pun Second Street Hong Kong, HKI Hong Kong
About this event
Are you ready to improve your health and fitness through a programme of exercises and nutritional advice?
If you are, then start your fitness journey with us.
We will help you to get fitter and stronger.
We do:
✅ Functional Training
✅ Resistance Training
✅ Cardio & Endurance Training
✅ High Intensity Interval Training
✅ Muscle & Power Gain Training
✅ Core Training
FIRST SESSION IS A FREE TRIAL!
DM us to get more information.
IG: @movewithskhawat
FB: movewithskhawat
"It's not about being better than others, it's about being better than you used to be".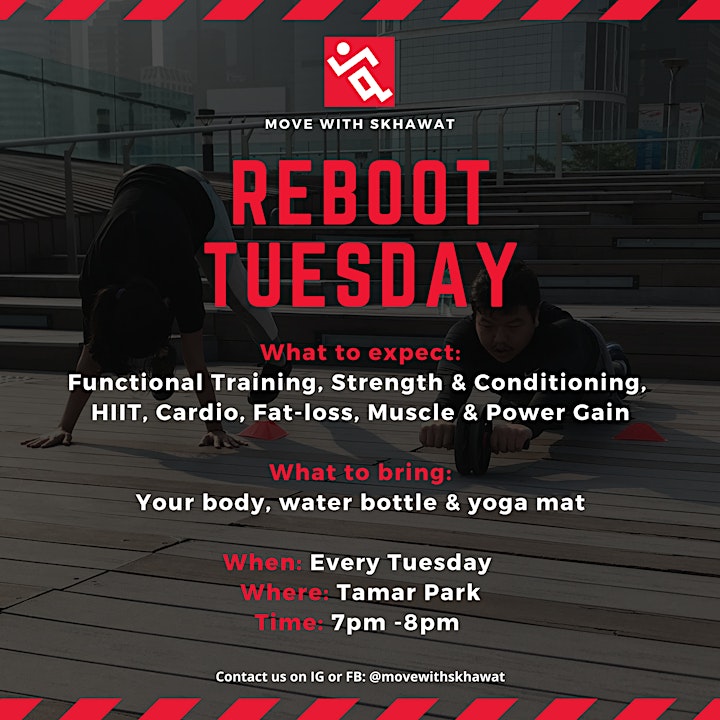 About the organiser
We customise workout programmes based on your health and fitness goals. We offer:
✅ 1-on-1 training
✅ 2-on-1 training
✅ small group training
✅ multi-sports classes
*DM for more information!