Description
Raising the Future 2018

As we dive into the next century, the world changes and moves faster than ever before.
How do we best support and guide our children (and ourselves), through these changes and disruptions? From the same team that brought you Dr Louise Porter Conferences,
Raising the Future
is a traveling parent education series which takes place in key cities across Asia Pacific in April and October each year.
The seminars highlight key issues which benefit and relate to our children, speakers share the latest cutting edge knowledge and research on how best to adopt the strategies into our families and our lives.
This series hosts industry leaders sharing cutting edge information for anyone who has children, works with children, or is interested in helping to shape the future leaders of tomorrow.
Technology & Children: Preparing for Singularity
Technology & Children: Preparing for Singularity
As computing power races ahead in the next century, there are several ways that it will affect humanity. In this compelling talk, Yat will discuss what is the singularity, its inevitability, and the repercussions for our children and their futures.
Dorien ISRAEL, renowned life coach
Mindfulness for children the path towards a calm, relaxed and successful child
Mindfulness for children the path towards a calm, relaxed and successful child
In a world where even children as young as 5 years old, experience anxiety and depression, where the pace of city life continues to speed up, Dorien shares ways that we can slow down, in order to "speed up" our results and increase our chances for success. Dorien shares case studies of how families have developed the courage, and discipline to make difficult choices, and using intuition and the wisdom that surrounds us, to make the best choices for ourselves, and our children.
By Andrew COX, Master Trainer, Consultant to the Chinese Olympic Team
Exercise and brain health for optimal performance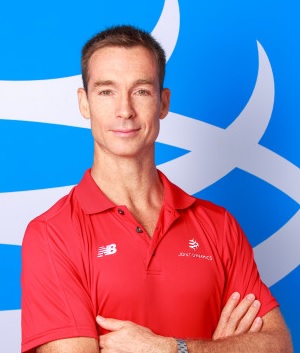 Exercise and brain health for optimal performance
Master Trainer and consultant to the Chinese Olympic Team Andrew Cox discusses the critical link between regular aerobic exercise and children's brain health. Andrew will share how exercise improves memory, thinking skills, increases productivity in school, increases self esteem and self image, and creates for happier children, while guarding against anxiety and depression.
April 28 (Sat) ~ POSTPONED until October 22, 2018
Dr Louise PORTER, renowned Child Psychologist
Emotional Intelligence at school and at work
Emotional Intelligence at school and at work
Dr Louise Porter returns to Hong Kong to share new research on the importance of emotional intelligence.
Event CANCELLED as Dr Porter is unwell.
Dr Benita PERCH, renowned Naturopathic Doctor and Expert Nutritionist
Nutrition for optimizing children's brain health
Nutrition for optimizing children's brain health
Dr Perch will share the latest research on supporting our children's healthiest brains, which in turn, ensures their emotional and physical success. She will outline the key aspects of nutrition, environmental toxicity, genetic predisposition, and gut health as it relates to our brain health.
Panel discussion
Children & Social Purpose, raising the future leaders of tomorrow (panel discussion)
"Want to make a billion dollars? Help a billion people." Peter Diamandis, futurist and scientist.
Children are increasingly using their own creativity, imagination, and intelligence, to help positively affect the world. Children as young as 9 years old have created ideas, inventions, and projects to add value to the world, and to help solve some of our greatest challenges such as poverty alleviation, offsetting disease, nutrition, the digital divide, food security, water, energy, and more.
This panel discussion will include presentations by experts in the fields of education, community, service and the business sectors, followed by a panel discussion on how we can guide, nurture, and support these young talents to identify and follow their passions.
While creating their own futures, our young leaders are also helping to solve some of the world's biggest challenges.
Alex Medana, Technopreneur, FinFabrik
Jeffery Liu, Technopreneur, Snapask
Jeffery Andrews, Community and Social work, Refugee Concern
Crispin Farrow, Entrepreneurial mentor, Curriculum and Education Development
Moderator:
Anne Copeland, Sustainability Strategist, Business and Government
Notes:
* Light snacks, tea, coffee will be available
** A Healthy fresh salad from FRESCA (Hollywood Road) is available for $80 through the ticketing link
*** If you are traveling during the seminar dates, but wish to download the presentations and handouts, they can be purchased through eventbrite.
Please email info@ekalli.com with "Subscribe mailing list" on the subject heading for all future events
Enquiries: info@ekalli.com or +852 9101 3003
Venue: Campfire Taikoo
13/F, Zung Fu Industrial Building, No.1067 King's Road, Hong Kong
Taikoo MTR Exit A1
Pricing: HK$480 each event and 25% early bird discount until April 16 with promo code KALLI
---
Venue: Campfire Creative, Taikoo
Located in the Zung Fu building a few minutes walk to Taikoo MTR, 15 minutes from Central. Campfire Taikoo is a spacious workplace where designers and professionals meet to work in a beautifully designed environment.
The comprehensive interior design material library is a central feature at Campfire Taikoo, offering architects and designers access to a fully curated material collection and a great space to host a creative team or client meetings.