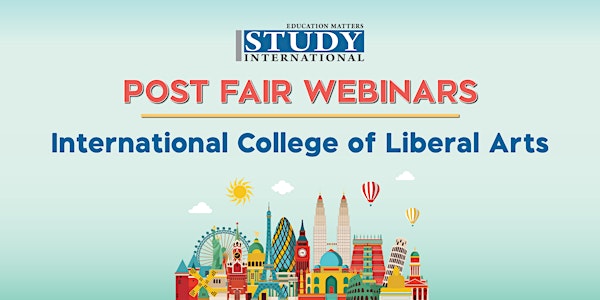 Pursue your study abroad dreams now! Get a degree overseas in iCLA Japan!
iCLA is an American-style liberal arts college in Yamanashi Prefecture, Japan. Join this FREE webinar to know more about and study in iCLA!
About this event
The International College of Liberal Arts (iCLA) in Japan is a four- year, American style liberal arts college where the primary language of instruction is English.
iCLA was created in response to the realization that a rigorous liberal arts education is a one of the best ways to prepare our young generation for the future. An authentic liberal arts education: (1) offers a super-wide range of courses, (2) requires all students to experience the full range, (3) institutionalizes the connectivity of knowledge through various interdisciplinary mechanisms, (4) delivers knowledge in a student-centered, active-learning format, and (5) occurs in a residential, globalized atmosphere.