Event Information
Refund Policy
Refunds up to 7 days before event
About this Event
The role of Producer is critical in ensuring a seamless and enjoyable experience in the virtual space.
This Producer Masterclass Series will give you the tips and tricks we have synthesised over almost a decade of virtual delivery experience. It will give you the inspiration and reassurance to dive into virtual production with confidence.
Don't underestimate the powerful role you play in shaping the future of learning and working.
Come join us for this Producer Masterclass Series!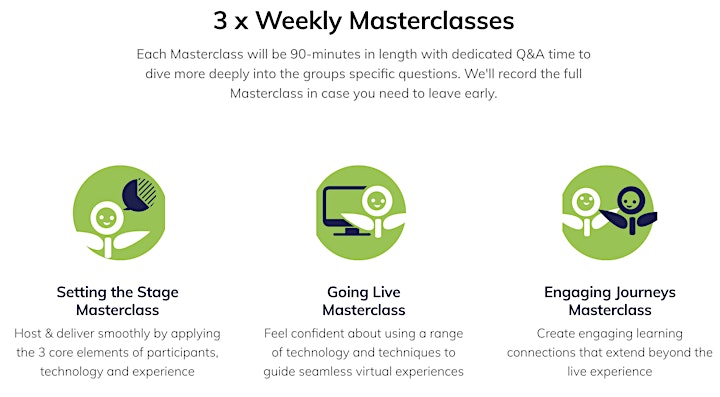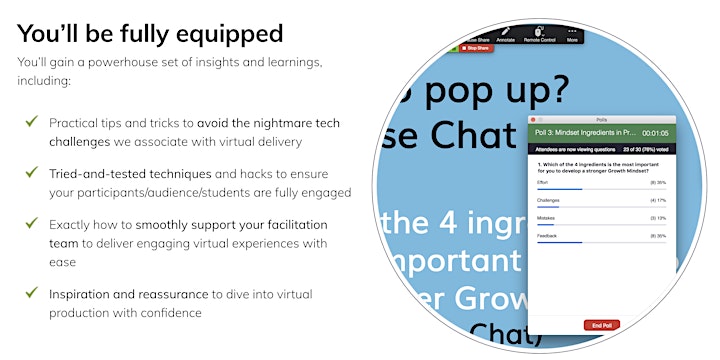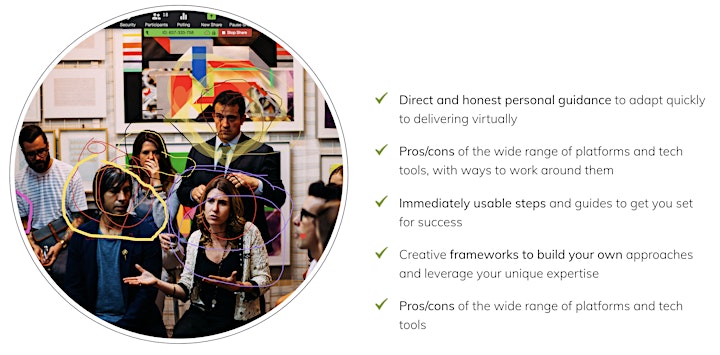 Everything you need to get adapting quickly
3 x 90-minute live Masterclasses, held weekly
Your questions answered and access to a Master Vault of past questions you may not have even considered yet
Access to the Masterclass video recordings from our secure site
Downloadable Learning Guides and step-by-step Playbooks to get you applying Producer skills right away
Engagement in live conversations with real human beings!
Personal experience of what great virtual learning can really feel like as a participant, facilitator and producer
Dates of this Masterclass Series
4 June 2020 @ 4pm-5.30pm Hong Kong / 9am-10.30am London (GMT) / 10am -11.30am Europe (GMT+1)
Masterclass #1: Setting the Stage
Host and deliver smoothly by applying the 3 core elements of participants, technology and experience
11 June 2020 @ 4pm-5.30pm Hong Kong / 9am-10.30am London (GMT) / 10am -11.30am Europe (GMT+1)
Masterclass #2: Going Live Masterclass
Feel confident about using a range of technology and techniques to guide seamless virtual experiences
18 June 2020 @ 4pm-5.30pm Hong Kong / 9am-10.30am London (GMT) / 10am -11.30am Europe (GMT+1)
Masterclass #3: Engaging Journeys Masterclass
Create engaging learning connections that extend beyond the live experience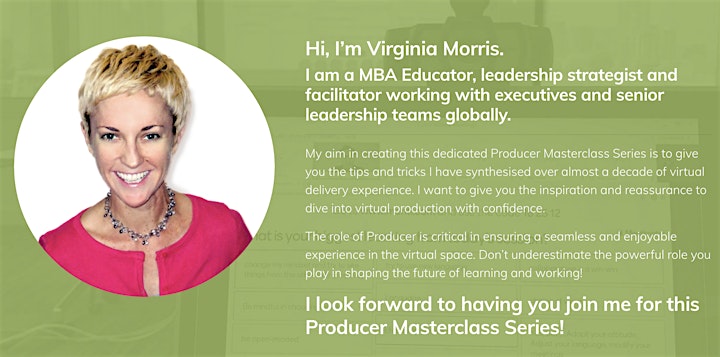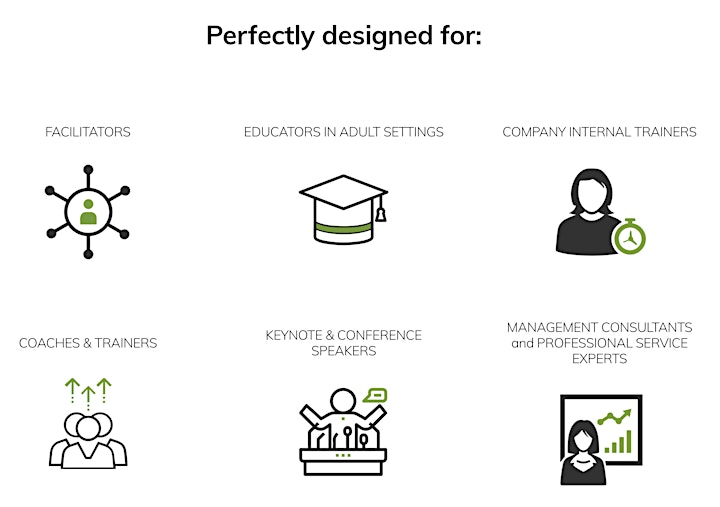 Date and Time
Location
Refund Policy
Refunds up to 7 days before event