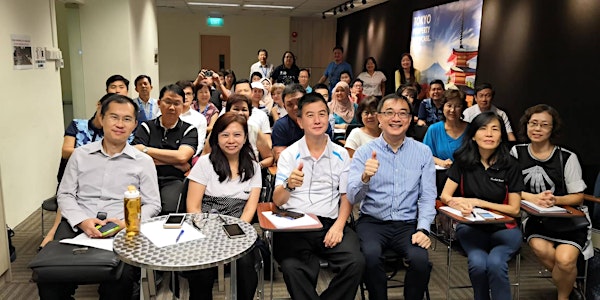 Problem-Solving with I-Ching Book of Changes
Now you can solve all your work, relationships, money people problems using basic Yijing concepts. This course is the world's 1st & only
Refund Policy
Contact the organiser to request a refund.
About this event
Leverage with I-Ching or Yijing
For thousands of years people have been fascinated by The Book of Changes or I-Ching, known today as Yijing. Many people want to learn it, but find it daunting.
AndyTheCoach is a Singapore-based bilingual trainer that has been teaching Sinology including Art of War, Yijing Numerology, 36 Stratagems and 3 Kingdoms, since 2009.
Andy is the world's first and only English-language Trainer to simplify Yijing into just 5 major concepts. You can use these 5 secrets to GET MORE DONE WITH LESS
What it covers
Yijing usage in everyday lives
Yin and Yang: their differences and similarities
Get More done with Less with Yin and Yang
The 5 Elements of Earth, Metal, Water, Wood and Fire
Getting more done with less with the 5 Elements
Unveiling the Mystery of 8 Trigrams (Ba Gua) and 64 Hexagrams (64 Gua)
The Ultimate: Energy level