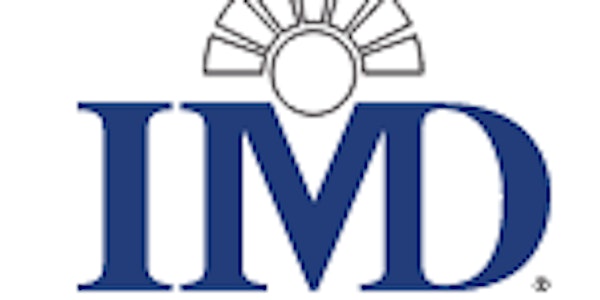 Private Equity Real Estate - Industry and Investment Process Review
By IMD Alumni Club of Hong Kong
Date and time
Thu, 28 Apr 2016 18:30 - 21:30 HKT
Location
Foreign Correspondents' Club, FCC Verandah, Foreign Correspondents' Club 2 Lower Albert Road, Central Hong Kong Hong Kong
Refund Policy
Contact the organiser to request a refund.
Description
Private Equity Real Estate - Industry and Investment Process Review
Dear IMD Alumni,
We had a successful Joint School BBQ Buffet Dinner event last Saturday. IMD Alumni Club of Hong Kong would like to invite you to our second event of 2016 with Dr. Charles Lam.
Private equity real estate funds have been investing in Greater China and Asia Pacific for more than two decades, and are playing an important role in the development of the real estate industry alongside the public equities. As a veteran fund manager in the real estate investment industry. Dr. Lam will share his experience and views on the history and current landscape of the real estate fund industry in Asia, the common fallacies in real estate investments, and some important factors a real estate investment professional should pay special attention to during the investment process.
Dr. Lam is Managing Director, Real Estate of Baring Private Equity Asia, and has been working in real estate industry for more than two decades. Dr. Lam is a frequent speaker for the real estate investment industry's conferences, including RICS Hong Kong, MIPIM Asia, PERE China, REIW China, GRI China, etc. Dr. Lam is a Vice Chairman of the China Real Estate Chamber of Commerce (CRECC) Hong Kong Chapter, and an Adjunct Professor of the School of Accounting and Finance, the Hong Kong Polytechnic University.
Dr. Charles Lam joined Baring Private Equity Asia in 2011 as Managing Director, Real Estate with primary focus in Greater China real estate investments. He was previously the Managing Director, Greater China of Pramerica Real Estate Investors (PREI) where he opened its Hong Kong office in 2007. During his 4-year stay with PREI, Dr. Lam has completed over US$1 billion of real estate investments, refinancing, and disposition projects in China and in Hong Kong. Dr. Lam was formerly the Director, Head of Real Estate Investment of China Ping An Trust, where he spearheaded the real estate investment business for the company. At Ping An, he was responsible for investing more than US$900 million in hard assets and development projects across China. His prior employment included AIG Global Real Estate and Sun Hung Kai Properties Group. Dr. Lam received a Doctor of Business Administration degree (DBA) from The Hong Kong Polytechnic University, an MBA in Finance from Cleveland State University, Ohio, U.S., and is a CFA charter holder.
Event details:
Date: Thursday, April 28, 2016
Venue: Foreign Correspondents' Club, FCC
Location: Verandah, Foreign Correspondents' Club, 2 Lower Albert Road, Central, Hong Kong
Fee: $470 (includes three-course dinner and drinks):
Registration: please register and pay online at http://imdhongkong2016.eventbrite.hk
Please register by Thursday, April 21, 2016. Partners and friends are welcome, if seating permits. Registration will be on a first-come first-reserved basis with priority given to alumni. Please contact our club at hong_kong@alumni.imd.ch, if you have any problems with registration.
Event program:
18:30 - 19:15 Registration
19:15 - 20:00 Presentation by Dr. Charles Lam
20:00 - 21:30 Dinner, and Networking
*please kindly indicate if you have any allergies or food restrictions (vegetarian) by sending e-mail to hong_kong@alumni.imd.ch
We look forward to welcoming you at the event.
IMD Alumni Club of Hong Kong