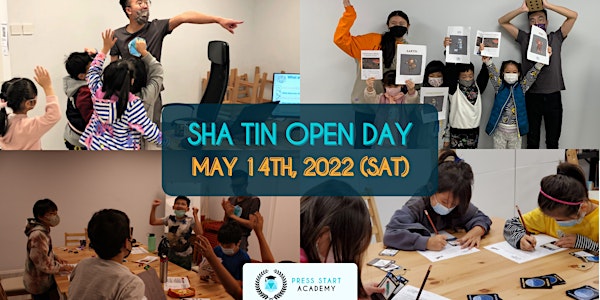 Press Start Academy Sha Tin Open Day
Event Information
Location
theDesk Sha Tin
18/F, Tower 1 Grand Central Plaza, Sha Tin
Hong Kong, NT
Hong Kong
On our first-ever Open Day, we're bringing some taster sessions to everyone who's interested in knowing what we do! Come and join the fun!
About this event
We are coming to Sha Tin to host our first Open Day! Due to popular demand, we are expanding our footprint and bring our programmes to a whole new location.
What can my children experience?
This Open Day will feature six 30-minute taster programmes across different age groups. Each session will be an immersive play-based learning experience, based on our signature programs and facilitated live by one of our Game Masters (instructors). Your children will go through fun, hands-on activities designed to lead to various learning outcomes.
What are the learning outcomes?
Our programmes are built around the six 21st-century skills (creativity, communication, critical thinking, collaboration, character and citizenship), and are aligned with international curriculum standards.
What about the parents?
Learn more about Press Start Academy's vision for learning through play in our parent talks with our founder Vince 🎲
Discover Luden, our expansive fictional world, and preview the exciting adventures in store for your children 🗺️
Meet our talented Game Masters and get a taste of our proprietary skills assessment framework through a short debrief chat 💬
Unearth exclusive souvenirs and secret discounts for our upcoming Summer 2022 programs! 🤓
We look forward to welcoming you into the wonderful and inspiring world of learning through play!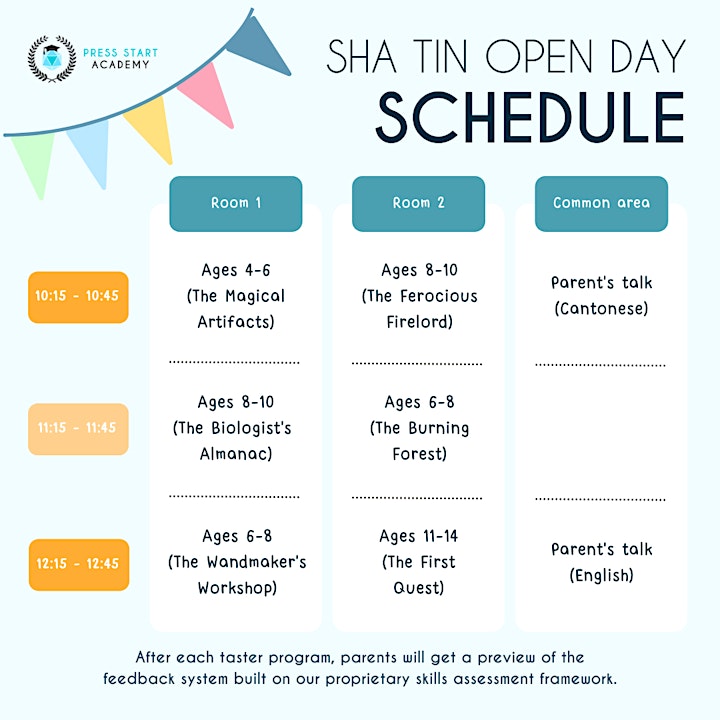 Date and time
Location
theDesk Sha Tin
18/F, Tower 1 Grand Central Plaza, Sha Tin
Hong Kong, NT
Hong Kong