About this event
Join us on Thursday, Oct 14th for the special industry mixer, dedicated to the professionals in the fashion industry! The event will be hosted in a delicate cocktail bar: Zodiac, located in Jing'an district. The art decoration and outstanding taste of the venue, will bring you a luxurious enjoyment in the elegant atmosphere.
魅力上海,早已成为跻身国际的时尚之都
在这里也汇聚了大批时尚专业人士
10月14日,周四晚
我们邀您来到位于静安中心位置
一间兼具私密与品质的酒廊:Zodiac
特别呈现精品行业社交酒会系列之:
时尚行业专场交流酒会
场地高端艺术的内饰,以及卓尔不凡的品味
在低调典雅的氛围中,为您提供尊享的活动体验
In this event, you will expect the most glamorous creatives from the world of fashion. Come and meet Shanghai's high-status professionals, build valuable connections, make like-minded friends, or follow up on business opportunities.
在优雅、时尚、高级、格调的氛围中
与众多沪上时髦洋气的人群汇聚一堂
结识业界新锐、合作伙伴或跨界机遇
共度这场别致的社交之夜!
Ticket Link 购票链接:https://yoopay.cn/event/55556213
Dress Code 着装要求
优雅时髦 Chic Attire
WHEN 时间
10月14日 周四
晚上7点半至半夜
October 14, Thursday
From 7:30 pm to midnight
WHERE 地点
ZODIAC
陕西北路808号
808 SHAANXI ROAD (N)
The Night sky has inspired humans for centuries, as we stare in to the darkness the stars illuminate the sky andour imaginations. At Zodiac Bar the formation of these celestial bodies inspire us to create a bar that takes theseclassical ideas and re-imagine them in a fantastical and modern bar setting. Step out of the dark and step into thelight as we guide your senses across the galaxies and back again!
ATTENDEES 参与人群
Professionals, industry leaders, executives, founders, business owners, entrepreneurs and investors with specializations in: Fashion, Luxury, Design, Entertainment, Sports, Art, Gallery, Museum, Culture, Creative, Photography, Film, Music, Beauty, Leisure, Lifestyle, Fitness; Marketing, PR, Digital, Media, Advertising, Communication, Events, Consulting, Internet, E-Sports, Games, Live streaming, Vlogging, E-commerce, Influencers, IP, etc. Professionals from other related industries are also welcome!
参与者为来自时尚行业的业界精英、行业领袖、管理者、创业者、企业家、投资人等。行业包括:奢侈品、设计、文娱体育、艺术、画廊、美术馆、文化、创意、摄影、电影、音乐、美妆零售、休闲娱乐、生活方式、运动健身;互联网、电竞、赛事、直播、短视频、电商、KOL、IP;服务于相关行业的市场、公关、媒体、品牌、广告、活动策划、数字媒体、营销、咨询等行业人士。同时也欢迎其它行业的朋友前来异业交流与合作
SIGN UP 报名
以下门票选项均包含一杯酒水
Ticket options include one drink
酒水选项:红、白葡萄酒,基本鸡尾酒,软饮
Drink options: wine, mix drinks, soft drinks
Early Bird 早鸟票
RMB 118 /person
每位118元
*早鸟价将于10月9日周六晚11点截止
Prepaid Ticket 预购门票
Group Ticket 组队价
(2+ people sign up 两人及以上报名)
RMB 128 /person
每位128元
Single Ticket 单人价
RMB 138 /person
每位138元
*Ends at 7:30 pm, Oct.14
*预售价将于10月14日周四晚7点半点截止
Ticket on spot 现场支付
RMB 160 /person
每位160元
Ticket Link 购票链接:https://yoopay.cn/event/55556213
如有任何疑问,或预知更多活动和详情
请添加以下微信
Please add our WeChat if you have any further questions or want to follow more upcoming events in the future
ID: shfun_official
门票一经售出,恕不退款
活动前联系告知可在下次活动使用
Please note refunds are only possible if the event is canceled or rescheduled
The ticket can be used as credit for the next event if you inform us before the event
Premium Network Series
精品行业社交系列
我们会通过举办不同主题的线下活动,如限定行业的商务社交和猎聘酒会等,打造一个高效、友好、有趣的商务社交平台;同时,我们还将策划更垂直、精准、细分的精品行业活动,网罗汇聚行业新锐、专业人士和业界领袖,为上海的商务人士建立更多有价值的链接。
We will create an efficient, friendly and fun business social platform by organizing offline events with different themes, such as industry mixers and job hunting, recruitment & career development events. Meanwhile, we will also plan more dedicated events to gather industry professionals and industry leaders to build more valuable connections for business people in Shanghai.
微信公众号 WeChat Official Account:
ShanghaiFUN上海
Email: erintang@shanghaifun.cn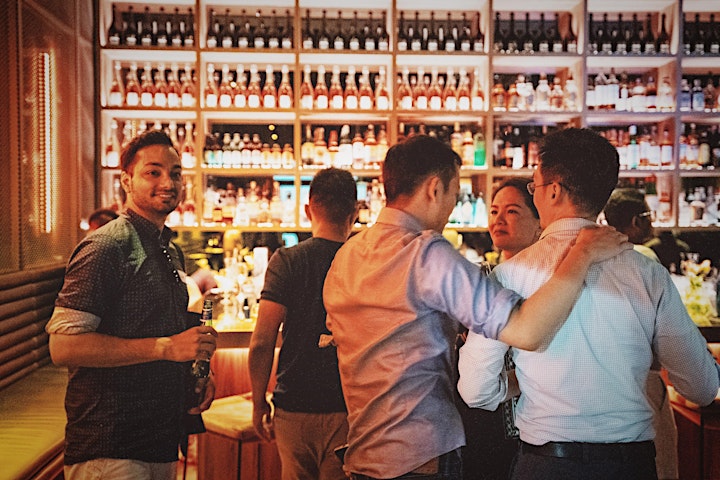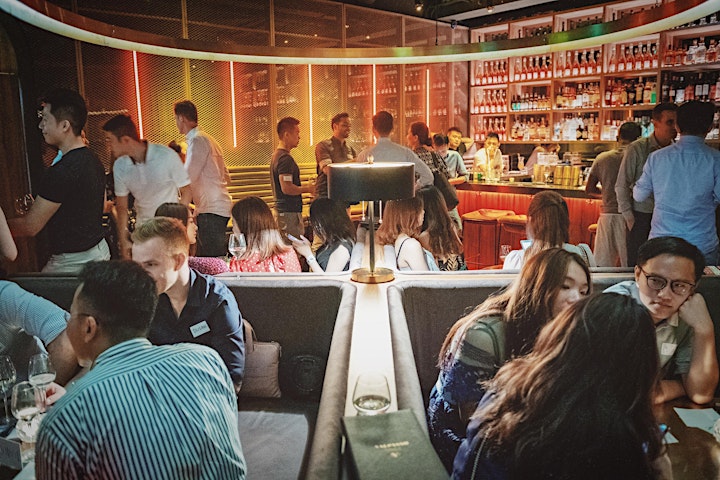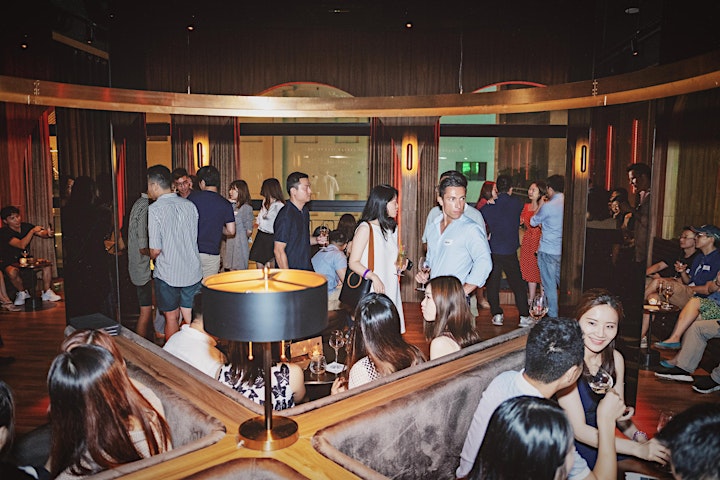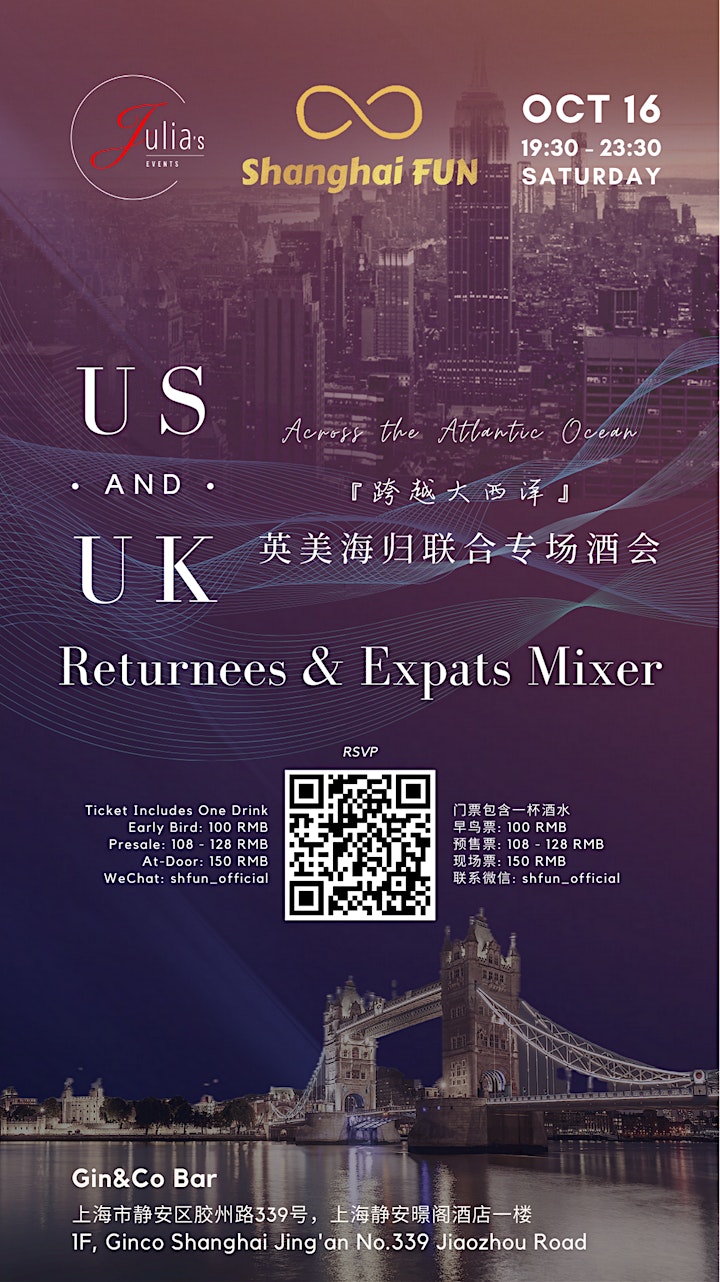 Organizer of 「Premium Network」Fashion Industry Night「精品行业社交系列」时尚行业专场酒会
About Shanghai FUN
We organise parties, networking events, brunch/dinner meetup and after work drink events in Shanghai. 
Join us to make new friends, expand your social circle and take part in fun events! 
Our events attract an international crowd of professionals looking to socialise, network and meet like-minded people.
Invite your friends to follow us and spread the word!
活动组织方
Shanghai FUN立足魔都,每周不定期的组织派对及类型多样的社交活动,参与人群为外国人、海归,及具有国际背景的人士,所选活动场地均为城中品质潮流场所。
联系微信 Contact WeChat: shfun_official
微信公众号 Wechat Official Account: ShanghaiFUN上海