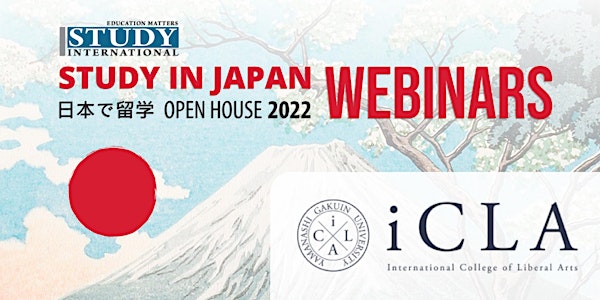 Post-Fair FREE Webinar: International College of Liberal Arts
Study an interdisciplinary liberal arts program in Japan without having to learn Japanese!
About this event
Liberal arts studies are key to Japan's economic revival. Together with the world's economies, the country recognizes the importance of academic wisdom and students who are adept outside their own fields.
International College of Liberal Arts (iCLA) provides a rigorous program that enables students to discover and maximize their potential. Their interdisciplinary curriculum draws from the humanities, philosophy, religious studies, social sciences, quantitative reasoning & natural sciences, Japan studies, as well as health & physical education so that their students can tailor-make their own program.