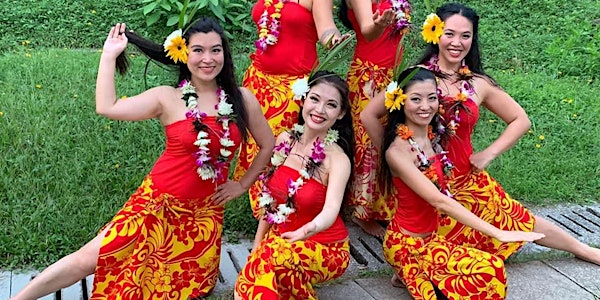 Multiple dates
Polynesian Dance Trial 波利尼西亞舞試堂 HK$99
Hula comes from the islands of Hawaii, Tahitian derives from the islands of Tahiti, the Haka and Poi Balls originated in New Zealand.
Date and time
Sat, 11 Feb 2023 17:00 - Sat, 25 Mar 2023 18:15 HKT
Location
Oasis Dance Centre Shop 103, 1/F, One Island South 2 Heung Yip Road Wong Chuk Hang, HKI Hong Kong
Refund Policy
Contact the organiser to request a refund.
About this event
Polynesian Dance​ with Iolani
Beginners welcome!
Saturday
5:00 - 6:15 pm
First time trial HK$99 only
WhatsApp: +852 9221 6007
oasisdancecentrehk@gmail.com
Ever wanted to do something hot over the winter months? Why not learn a couple of exotic dance moves, on offer will be two classic Polynesian dance classes, the Hawaiian and the Tahitian!
The "Hula", the official Hawaiian dance and perhaps one of the most famous Polynesian dance types, is a traditional dance performed either sitting or standing with hand gestures mimicking nature to various instruments and chants - originally, a religious dance to honor the gods or to praise the king or chiefs.
Want some more, and maybe a little more physical, how about the "Ori Tahiti" or more commonly known as the Tahitian dance, initially created and performed only by men, but now, women are enjoying it too! This dance type involves more hip movements for the story-telling.
Both dance styles are native to Polynesia originating from different islands with their own unique identities, often mistaken with one and the other but no worry, now you will have the opportunity to know one or both in the same night!
想在寒冬之中暖暖身嗎?不如就趁這個難得的機會學學夏威夷和大溪地的舞蹈!
草裙舞是夏威夷的傳統舞蹈,也是波利尼西亞裡最著名的舞蹈。傳統的草裙舞是用來讚頌神或是酋長。草裙舞可以站着或是坐着表演,配合着手部的動作模仿大自然或是各種樂器。
覺得草裙舞不夠熱血嗎?大溪地舞在另一邊廂是由男性創立和表演的舞蹈,以著重臀部活動的舞步表達舞蹈的故事。但到了現代,女性也當然能一同享受這項舞蹈啦!
雖然兩款舞蹈都是來自波利尼西亞,因此很多人會把他們互相混淆。但兩款舞蹈是來自不同的島嶼,他們也各自有自己的特色。但你們不用擔心,在上堂後大家也能對這兩種舞蹈有充分的認識!