Plays For Young People III - Calling emerging translators
Sales Have Ended
Registrations are closed
Thank you for your interest.
Sales Have Ended
Registrations are closed
Thank you for your interest.
新晉譯者召集! Calling emerging translators!
About this event
有沒有想過《地球自衛隊》的編劇林孟寰和資深譯者張可堅能成為你的翻譯路上的神隊友?心動不如行動,立即參加「青年專屬劇目」計劃 III,以你的譯本,帶領觀眾窺探世界各地不同文化。
本計劃邀得來自亞洲及歐洲的劇作家聯同本地資深譯者與新晉譯者直接對話和指導,特設最佳翻譯獎,精選作品更會搬上舞台公開朗讀,千載難逢。7月9日截止報名,費用全免。
Become a part of Plays for Young People III, a unique programme that engages international playwrights and local veteran translators as mentors for individuals interested in the translation of plays.
Enrol today!
Deadline: 16 July 2021
Free of Charge
報名及詳情 More details: https://cutt.ly/PFYP_III
查詢 Enquiry: 2520 1716 | emma@aftec.hk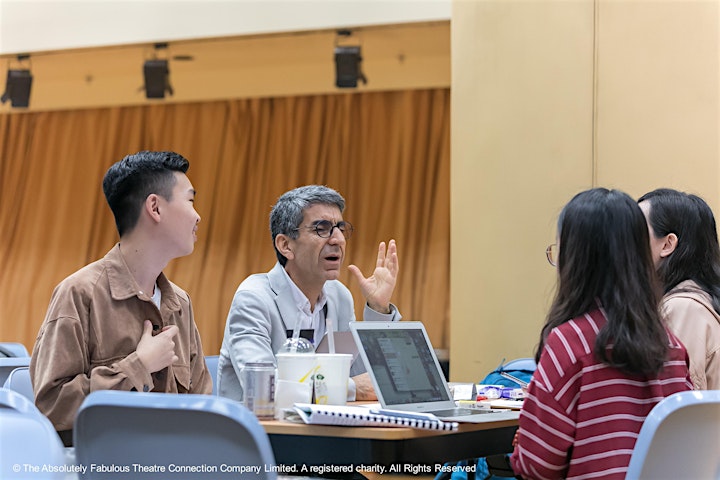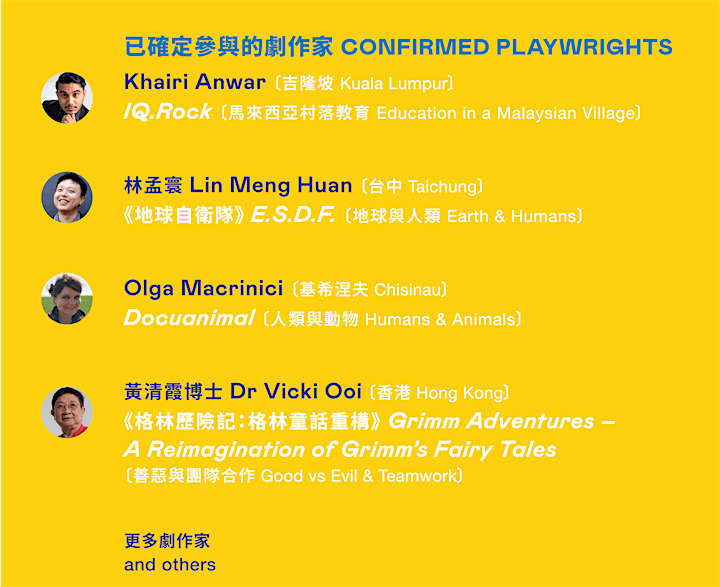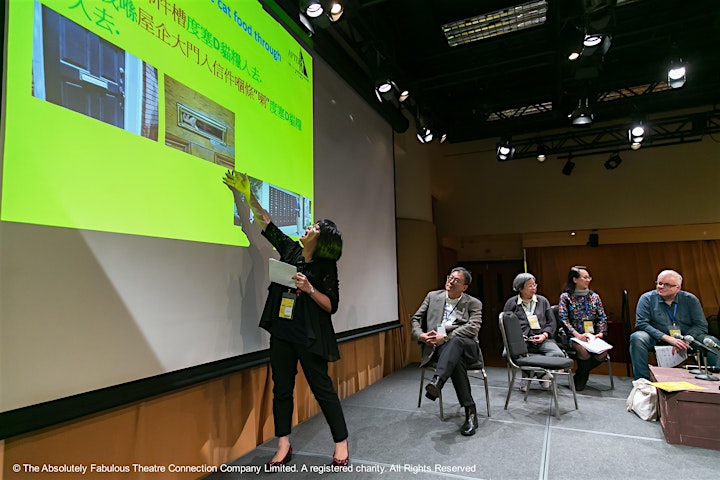 Organiser of Plays For Young People III - Calling emerging translators
誇啦啦藝術集匯(誇啦啦)致力以其獲獎之雙語學習劇場™方法,培育新一代年輕人。我們相信藝術帶來啟發、動力及轉變,以藝術融入教育的方法鼓勵創意學習。而誇啦啦的英文縮寫意指「藝術融合教育以轉化人生」。我們是一個註冊慈善團體,提供多元化跨界別項目。
The Absolutely Fabulous Theatre Connection (AFTEC) is an award-winning bilingual Learning Theatre™ and dedicated to nurturing the next generations of young people. We believe in the power of the arts to inspire, motivate and transform, and use an integrated arts-in-education approach to enhance education and encourage creative learning. Our acronym A.F.T.E.C also stands for Arts For Transformative Educational Change.