Description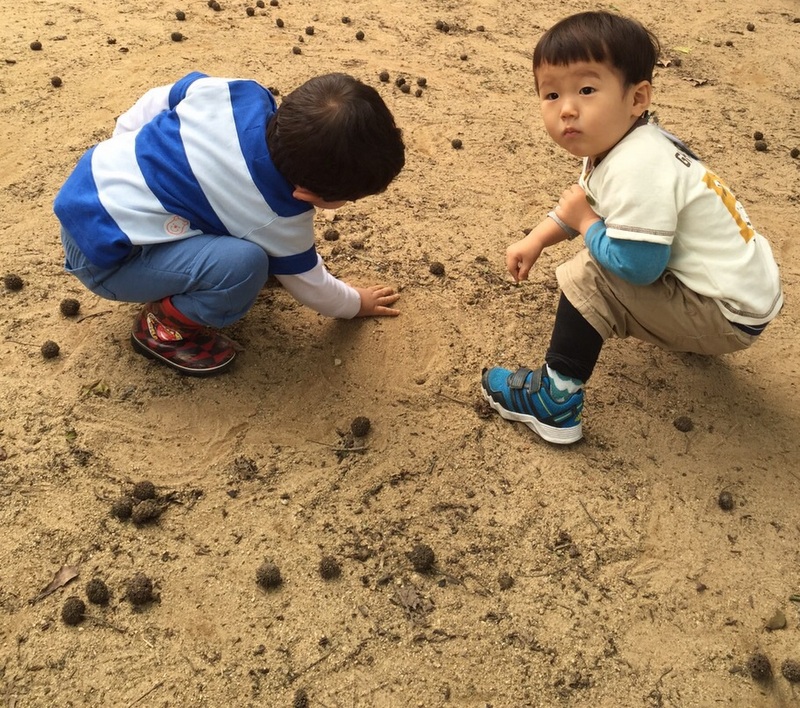 PLAY852 is more than a program - it is a revolution! We want to see what will happen if we scale back the phonics, the maths and the Mandarin drills and replace them with child-directed, self-motivated, exploratory, creative, natural, and risky free play.
What will happen if we show the children how to grow veggies and give them the responsibility to look after rabbits? Will they enjoy making pizzas for lunch and baking bread in the outdoor oven? How about if we expect the kids to help us clean the playground like they do in Japan? And how will they react when they feed their left-over lunch to our worms in the worm farm?
What will happen if we strip away all of the labels and just allow the kids to be kids - where play is just play? How about if we have no rules (beyond safety) BUT only promises, and a place where we encourage the children to run around, climb trees, swim in the river, fall on the ground and get dirty ...
PLAY852 is not a school; it's not a kindergarten; it's not a playgroup! PLAY852 is not a Waldorf or Montessori class; it's not a music or math class; it's not an English or art class! It is just a place in the forest where the magic happens!
It's a place where adults stand back and support and champion curiosity. It is a place where the children can use real tools to build something, or break something, where they can build a flying machine or a castle. It's a place where they can observe butterflies and catch grasshoppers. It's a place where kids can just play!
The years between birth and five are the most important time period for a child to learn lifelong skills and attitudes. Although humans are born with an innate drive to explore the natural world, many young children today do not have the opportunity to do so. Close contact with nature contributes to young children's motor, sensory, social, emotional, moral and cognitive development, and promotes their physical and mental health.
We don't teach, BUT the children learn all the time. PLAY852 is a Monday to Friday play adventure program. The days will be filled with climbing trees, swimming in the river, playing in the mud, and building forts. This is natural play at its best.
The more you play, the less you pay!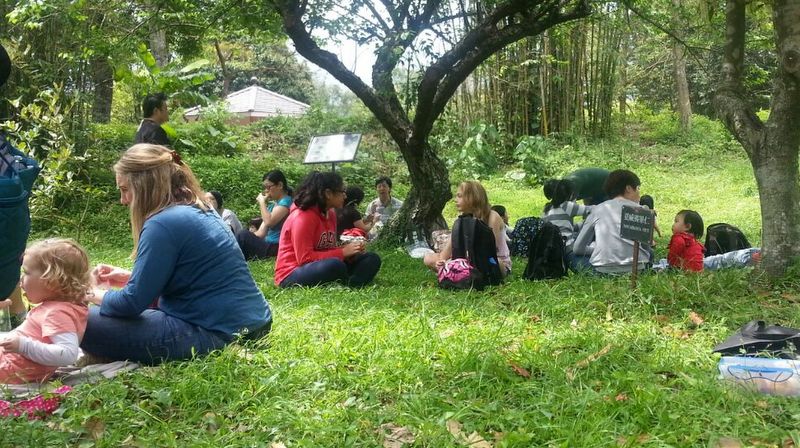 Cost: Half day Adventure: The cost is $300 / 3 hr session or $4500 / month for 20 sessions.
Age: 18mth - 7 years old (For children under 3 years old - parents or helper must join.)
Time: 9:00 - 12:00 noon
We will only accept 16 children per session - so please sign-up soon to avoid disappointment. Priority will be given to children who sign-up for more than 1 class.
Each class has two teachers, one English speaking teacher, and one Cantonese speaking teacher. Depending on the session, each adventure lasts for 3 hours or 7 hours (if you play all day long). You have to sign-up for a minimum of 4 sessions. Parents or Helpers are welcome to join. Unfortunately, we don't offer try-out classes for this program. These classes are normally smaller with only 12 - 16 children per class.
Our adventures are SUPER POPULAR!!! So to avoid disappointment, sign-up today!
HK Forest Adventures specializes in taking toddlers and young children, ages 2 - 7 years old into the forest to play. It is an all weather adventure; meaning we mostly play outside regardless of the elements. If it's hot we play in the water! If it rains, we play in the mud and the puddles. And if it's cold we dress-up warm and run around. Our sessions are child-led and not program or curriculum driven. We are 100% play focused.
FAQs
What are my transport/parking options getting to the event?
Yes, there is parking in the Tai Shui Hang Village parking area. Just google it! Heheheh. Also we are 5 min walk from the Tai Shui Hang MTR station, head towards Exit B. We are also accesable via bus.

What can/can't I bring to the event?
Please wear light but long sleeve shirts and pants to help prevent mosquito bites.

The weather is really unpredictable. So please bring a

RAINCOAT! (for both parents & helpers)


Please wear

comfortable walking shoes!

Bring a small snac

k, like koekies, raisons or fruit.

Swimmers & water shoes. If hot we will play in the water. (for both parents & helpers)


Dry and clean set of clothes.

A towel

A hat, water, sunscreen
What is the weather policy?
In case of inclement weather, we follow the advice of the Education Department, under the kindergarten provision. Once the Education Department announces the decision to suspend classes, we follow suite. In that case we will not have any make-up classes due to bad weather, and do not offer any refunds. If inclement weather changes occur, during our outdoor class, the teachers will contact parents to pick up children at a secure location, or to remain in a safe place.
What happens when it rains?
All activites will continue rain or shine! Therefore it is imporant to bring proper rain gear to dry while being able to move around during activities.

What is the refund policy?

Withdraw on or before 21 days, 100% refund, minus $150 Application Administration Fee

Withdraw between 15 - 20 days, 50% refund, minus $150 Application Administration Fee

Withdraw between 8 - 14 days, 25% refund, minus $150 Application Administration Fee

Withdraw within 7 days, non-refundable
Are there mosquitoes?
Yes, we are in nature and there will be mosquitoes and many other wonderful creatures. Please be equipped with mosquito repellent. Please wear light but long sleeve pants and shirts. No shorts or dresses.

What are water shoes?
Water shoes are shoes worn during water activities to protect feet from rocks. They must be closed-toe shoes that wrap around the heel so they do not fall off during water activities.

My child does not know how to swim. Can my child participate in water activities?
All children are required to wear lifejackets to all of oour water activities. Non-swimmers are allowed to participate in water activities or choose not too!