Play-based Learning & a Culture of Inquiry in the Early Years Program

Saturday, 12 May 2018 from 10:00 to 12:00 (HKT)
Event Details
Panel Discussion with Experienced Global Educators
Play-based Learning and a Culture of Inquiry in the Early Years Program
Children are naturally motivated to play. In a play-based Early Years Program, children can explore, experiment, discover and solve problems in imaginative and playful ways and develop positive attitudes to learning, including imagination, curiosity, enthusiasm, and persistence.
Our panel of experts will discuss how play-based learning and a culture of inquiry is implemented in Hong Kong schools and how parents can support this at home.
Speakers:

John was appointed Director of American School Hong Kong (ASHK) in January 2016. Most recently, John was Head of School at Mission Hills International School in Shenzhen, China. John previously worked in Hong Kong from 2004 – 2014 as Principal of the Upper School at the Canadian International School Hong Kong where, as Chair of the IB Steering Committee, he led the school in the development and implementation of the IB Program.
John supports the value of a holistic approach to education and was co-founder of the International School Sports Federation of Hong Kong which is now comprised of 33 International Schools in the region. He also served as Chair of the South East Asia Schools' Activity Conference from 2009 – 2014.
Prior to his arrival in Hong Kong, John was employed for 25 years as an educator in Toronto where he worked as Principal of three High Schools and as a Curriculum Coordinator and Superintendent of Education for a large school district.
John obtained his Bachelor of Arts degree from York University, Bachelor of Education from the University of Toronto, and Master of Science in Education from Niagara University in New York State.

Elizabeth has been the principal of Box Hill for 9 years. Her belief in the importance of individual differences has led her to pursue the Master of Social Sciences (School and Community Setting) from Education University of Hong Kong.
On top of nurturing children's intellectual, physiological and psychological well being, she is also interested in parent education. She has provided teacher training, parent education and mentoring for student teachers.

Gazel is an experienced early childhood educator who has had a diverse teaching experience, most recently as a Head Teacher in one of the international schools in Hong Kong. Over the past few years, she has been involved in designing and implementing an inquiry based curriculum as well as emphasizing the importance of developing language and literacy in early childhood. Her rich exposure to the IB, EYFS, and local curricula has empowered her with a diverse and innovative approach as an academic leader.
Since moving to Hong Kong nearly a decade ago with her family, Gazel has been involved in educating well-rounded global citizens. She sees children as individual learners who work best in an environment which provides them with opportunities to grow and develop a range of skills. Gazel believes in life- long learning and the inquiry based curriculum which fosters and enhances children's skills and attitudes.
Gazel is an open-minded learner who is eager to experience different cultures and living in Hong Kong certainly has given her this opportunity.

Dr. Chan was born and raised in the San Francisco Bay Area to immigrant parents and studied at the University of California at Berkeley where he subsequently began his teaching career.
He was recruited by Hong Kong International School (a leading U.S. based curriculum international school) in 1984 and was appointed the Associate Principal in 1987. After briefly serving as a public school Principal in the U.S., he returned to Hong Kong to serve as the HKIS Middle School Principal. He subsequently moved on to become the Chief Principal at the Hong Kong Baptist University Affiliated Wong Kam Fai Secondary and Primary School (a local through train DSS school). Since retiring from the HKBUAS he was invited to serve as the interim Principal of the Canadian International School of Hong Kong (a leading K-12 IB international school).
Dr. Chan's personal and professional experiences perfectly embody the convergence concept of Kendall International Preschool.
A wide range of activities will be provided for children:
Science Adventures - Slime & Fun

RoboCode - Computer Coding Demo

Stormy Chefs - Cookies Decoration
Funny Clay Animal Making

Paper Craft Card Making

Chess Game

Wushu
Some parking is available at Treasure Top ($6 per hour) opposite the ASHK Campus. 

The event is FREE, please register early to reserve your seats.
When & Where

American School Hong Kong (ASHK)
6 Ma Chung Road
Tai Po
Hong Kong, New Territories
Hong Kong SAR China

Saturday, 12 May 2018 from 10:00 to 12:00 (HKT)
Add to my calendar
Organiser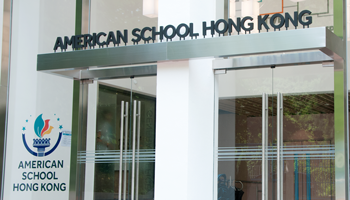 American School Hong Kong (ASHK) is a non-profit, college preparatory international school in Hong Kong offering a holistic American education taught by qualified North American teachers who inspire, motivate and challenge students to achieve excellence.