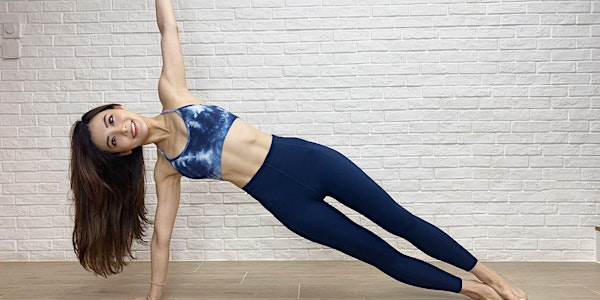 Pilates Full Body Sculpt with Sonia
This class will teach you the core pilates movements, especially focus on strengthening your abdominals, improving your spine mobility, and
About this event
This class will teach you the core pilates movements, especially focus on strengthening your abdominals, improving your spine mobility, and full body coordination.
Options will be provided for all levels!
About Sonia ( https://www.instagram.com/soniahoi/ )
Certified by Polestar Pilates and 200 RYT training in Yoga, Sonia is well experienced in helping you improve posture, enhance core strength and endurance, reach your health and fitness goals through her attentive teaching style.
***
This class will be held in person and live streamed via ZOOM.
In-person Class: The class will be held at Sweaty Betty Pacific Place Store - Shop 120B, Pacific Place, 88 Queensway, Admiralty
Zoom Class: Please log in at least 10-minutes prior to the start time. The zoom link will be provided shortly after registration.
This Class is sponsored by Sweaty Betty and all participants will receive a 200HKD voucher after attending the event, redeemable at our 5 locations: IFC , Pacific Place, Fashion Walk, Festival Walk and K11 Musea. Please allow 5 work days after the class for voucher processing. Note, please use full name to sign onto Zoom and all participants must attend and complete class in order to receive voucher.