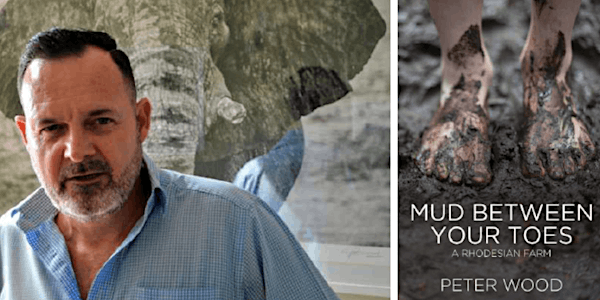 Peter Wood: Mud Between Your Toes
When and where
Location
Kee Club 32 Wellington Street Hong Kong Island, Hong Kong Island Hong Kong
Description
Peter Wood is an African. He is white, but he is also a Chinese national. And he is also gay. In his captivating coming-of-age memoir, Mud Between Your Toes: A Rhodesian Farm, photographer Peter Wood reflects on an extraordinary journey, which took him from 1970s Rhodesia to Hong Kong.
Join Peter as he talks about some of the funny, heartbreaking and moving anecdotes taken from his teenage diaries that make up his story; from hyena hunts, to the civil war and what it was really like growing up gay in the bush.
Moderated by Lachlan Colquhoun.
Tickets are priced at $198 and include a glass of wine. Receptions starts at 6:30pm.
---
About the Author
Peter Wood was born in Rhodesia (now Zimbabwe), Southern Africa, in 1962. After leaving high school to join the army for a year, he wound up in London, where he began a successful career in photography. This eventually took him to Hong Kong—which he has called home for the past two decades.
Wood's unique upbringing, as well as his identification as a gay white African, ultimately inspired him to write his memoir, Mud Between Your Toes: A Rhodesian Farm.
About the Moderator
Lachlan Colquhoun has had a 30-year career in journalism working for some of the world's best-known mastheads. He started in journalism on the Adelaide Advertiser, winning a national prize for cadet reporters, before moving on to the Australian Broadcasting Corporation in Sydney. He has had a long association with Hong Kong, producing an ABC radio documentary on preparations for the Handover in 1992 and spending 1998-2001 in the Territory as the London Evening Standard's regional business correspondent. In between he also contributed to the SCMP and the Eastern Express as a Sydney-based correspondent. Lachlan also visited Zimbabwe as a guest of the Wood family in 2001, shortly before they lost their farm, and was one of the editors of Mud Between Your Toes.