Personality Tasks - An Alternative To Personality Questionnaires
Description
Personality Tasks - An Alternative To Personality Questionnaires
Utilising recent advances in technology, personality assessment can be revolutionised so that one no longer needs to rely solely on questionnaires, which routinely suffer from distortion such as social desirability responding. (Birkeland et al 2006).
The alternative approach – Objective Personality Tests or OPTs – builds on the research of Cattell (e.g. Cattell and Warburton 1967). OPTs rely on measuring task performance – but it is the way people complete each task, rather than how well they do on it, that reveals their personality traits. Participants are unaware of which aspects of their personality are being assessed. The tasks are typically short e.g. 5-12 minutes, completed online and resemble puzzles or challenges that are applicable to all ages and levels of seniority.
In this interactive session, the speakers will share their own research into the validation of multiple OPTs using self-report ratings of personality and biodata.
Our Speakers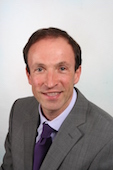 Alan Howard
Alan runs his own consultancy business, Howard Associates and is also a Director of Quest Assessments Ltd. He is an Associate Fellow of the British Psychological Society (BPS), and member of the BPS's Division of Occupational Psychology. He is a Chartered Psychologist and a Registered Occupational Psychologist with the UK's Health Care Professions Council. He has 25 years' experience of assessment and development centres and methodologies including the delivery of consultancy projects in 6 continents in the past 5 years. He is particularly interested in leadership and cultural similarities, and has co-authored a book chapter on the subject in Advances in Global Leadership Volume 7. With Max Choi, Alan has co-authored 3 situational judgement tests which are published worldwide by CEB / SHL and which have been completed by participants from over 100 countries. He has published and presented several papers on situational judgement tests.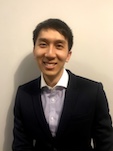 TK Wu
TK is a Business Psychology Consultant at Quest Partnership Ltd. He is a member of the British Psychological Society (BPS) and member of the BPS' Division of Occupational Psychology. He is a former Assistant Superintendent at the Hong Kong Golf Club. With his background from the hospitality management sector and expertise in Occupational Psychology, he is able to understand clients' exact needs, ensuring that the solutions provided align with the organisations' business objectives. He has experience in designing and delivering psychometric training courses and large-scale assessment and development centres. He is particularly interested in combining innovation with the latest research findings to increase the effectiveness of assessment and development methodologies.