This exhibition showcases a diversified style of paintings by the Sheung Wan Arts Group consisting of members of Cindy Rhee Art Studio.
About this Event
POSTPONED DUE TO COVID-19
Dear guest.
Due to the current COVID situation, The Hong Kong Visual Arts Centre is closed from 2nd December until 15thDecember 2020. At this stage, it is unknown whether the centre will be re-opened after that date and therefore very reluctantly and regrettably our exhibition will have to be postponed until further notice.
As you can imagine, we are all very disappointed with the decision, but for the safety of all our guests and for logistics reason, this is the only option available to us.
We will inform you of the new dates as soon as we receive the allocation.
Thank you very much for your support and we look forward to seeing you at our show next year.
Have a very happy and safe Christmas and healthy New Year!
Perception 2020
Cindy Rhee, Peter Davies, Brigitte Figueiras, Nandini Hawley, Lillian Haynes & Janice Kang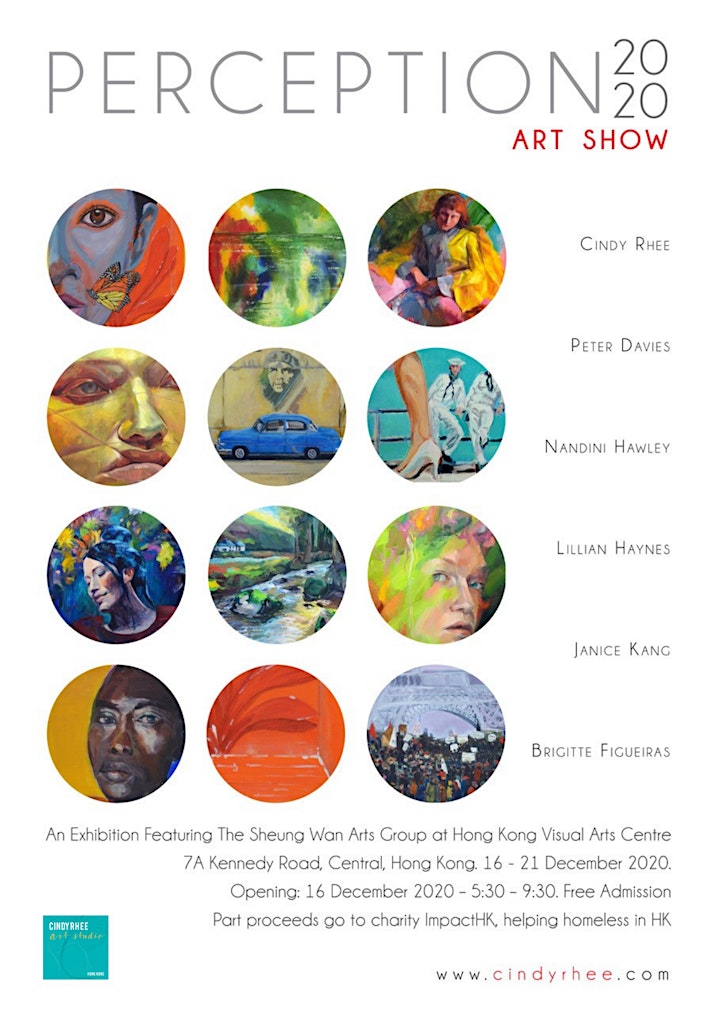 #KINDNESSMATTERS
Part of the proceeds from this show will go towards the charity ImpactHK
A registered NGO, ImpactHK believes in the importance of kindness in addressing the pressing problem of the homeless in Hong Kong.
***FREE ADMISSION***
Note: There will be a temperature check and use of hand sanitiser before admission.
Guests are reminded to wear a mask upon entering the venue and whilst using the facilities.
Also we kindly ask that you maintain appropriate physical distancing within the venue.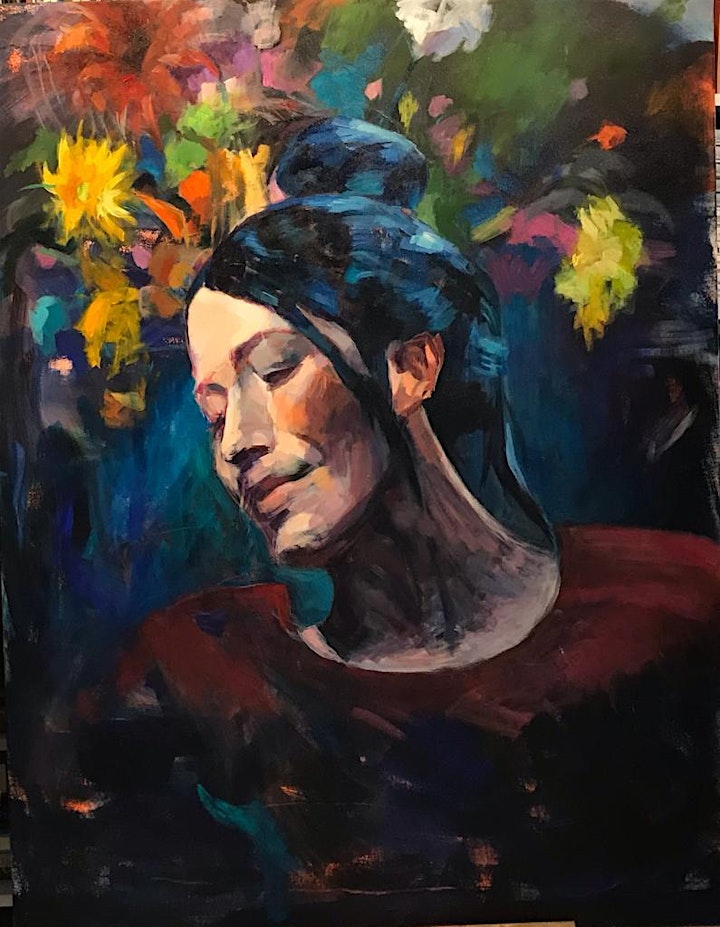 Artist: Cindy Rhee
Title: Duchess
Size: 130x100 cm acrylic on canvas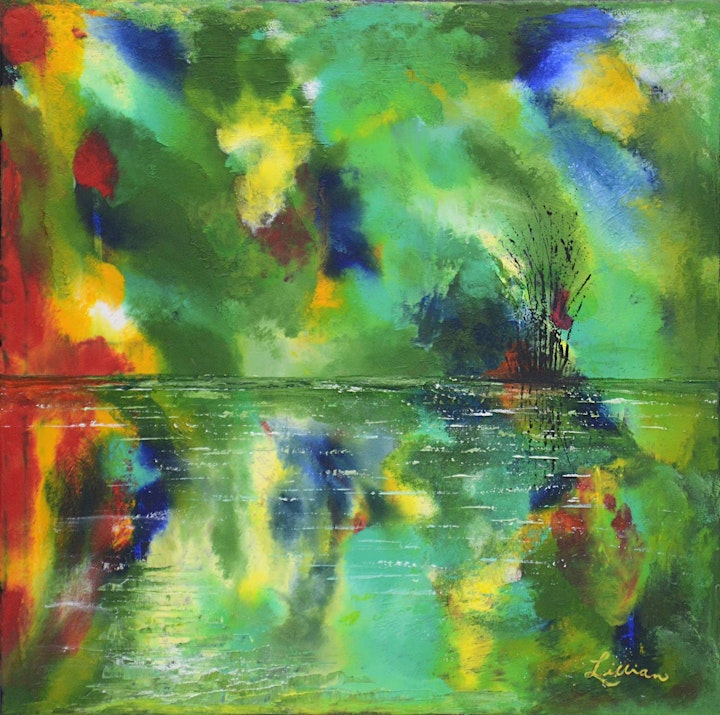 Artist: Lillian Haynes
Title: Kaleidoscope
Size: 60x60 cm acrylic on canvas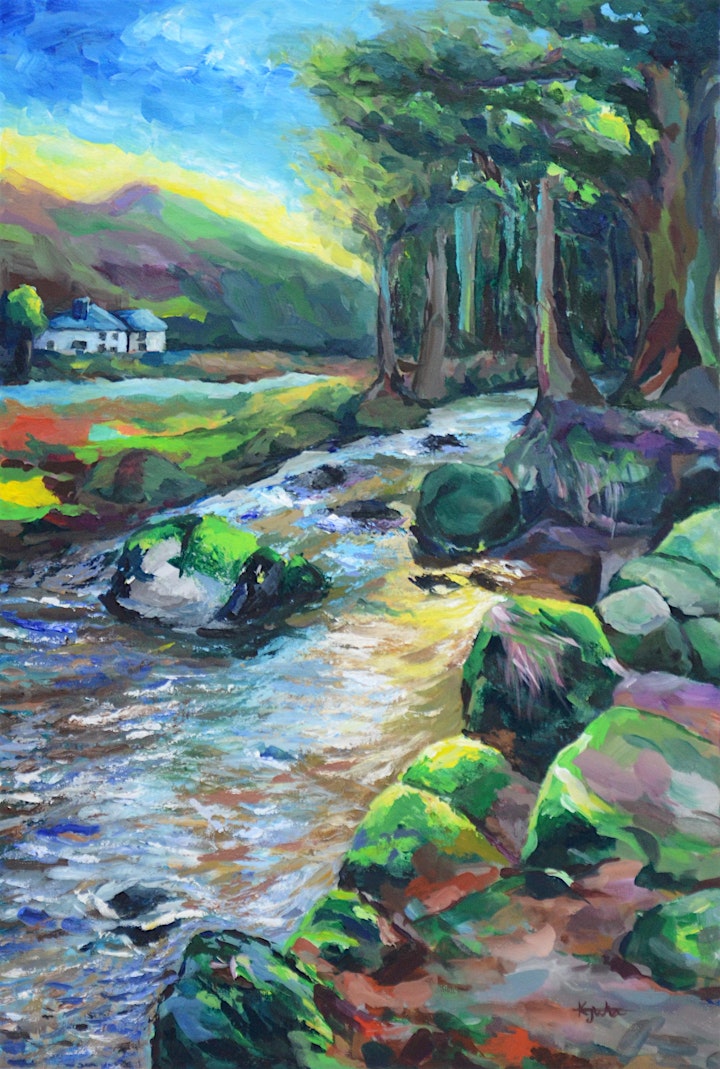 Artist: Janice Kang
Title: River Teign
Size: 91x61 cm acrylic on canvas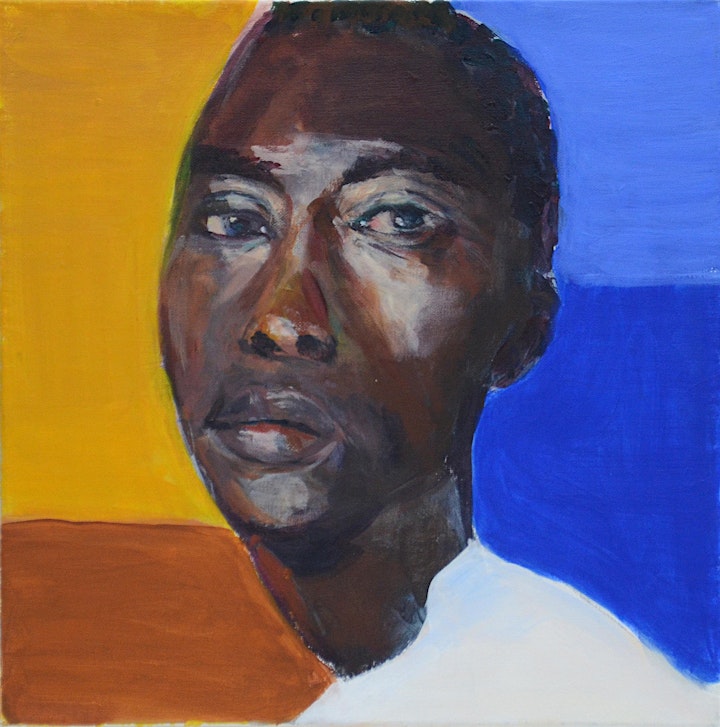 Artist: Brigitte Figueiras
Title: BLM
Size: 30x30 cm acrylic on canvas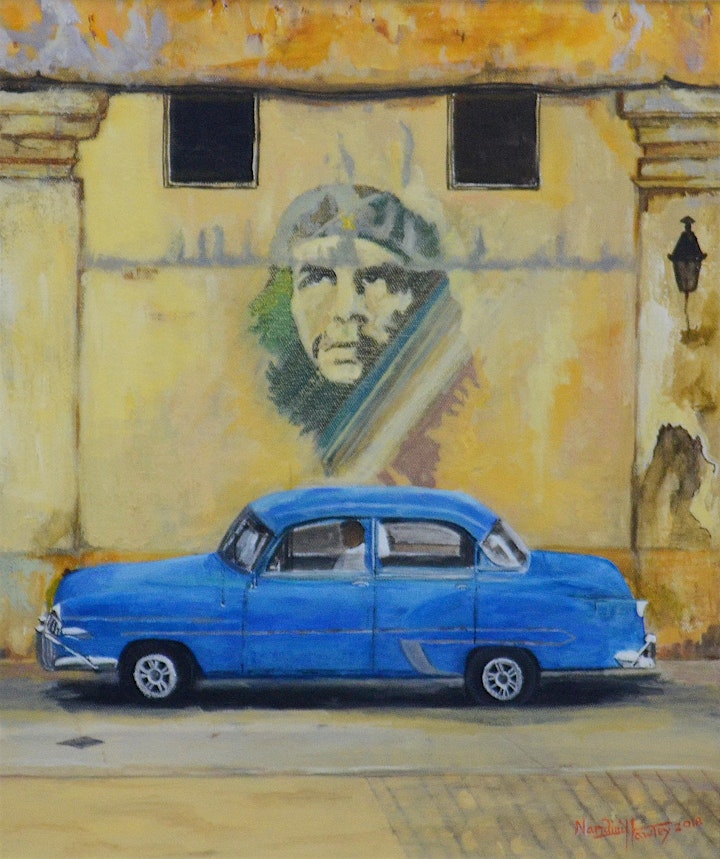 Artist: Nandini Hawley
Title: Uprising
Size: 43x37 cm acrylic on canvas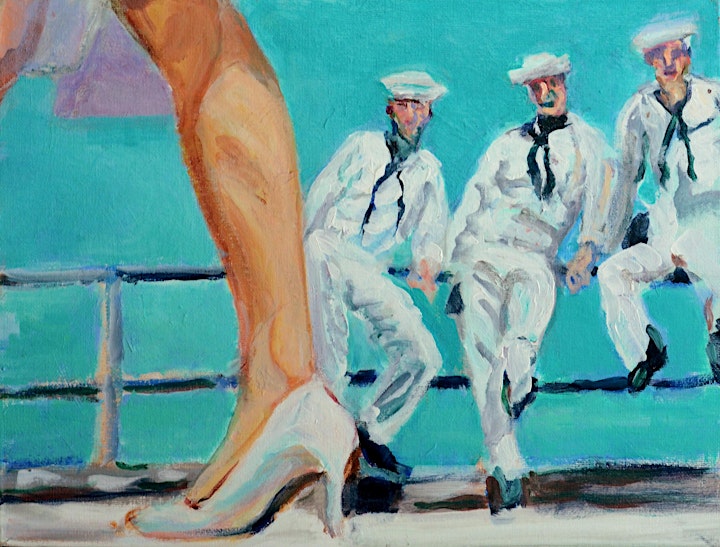 Artist: Peter Davies
Title: Rest and Recreation
Size: 30x40 cm acrylic on canvas