About this Event
活動介绍
Alternative and complementary treatment modalities have significantly increased in popularity in recent years. Slowly but surely, they are becoming incorporated within modern medicine. More and more people are concerned about their health and how to proactively preserve it. The health-promoting effects of low-pulsed electromagnetic fields have been used for over two decades. Thousands of published scientific articles are continuously emerging, which show positive and sometimes even surprising results. The latest generation of Pulsed Electromagnetic Field (PEMF) Systems on the market for home use is capable of significantly promoting vitality, preserving and restoring overall health while maintaining fundamental wellness and general well-being.
近年來,替代和補充治療方式已大為普及。毫無疑問,它們正在逐漸地併入現代醫學。越來越多的人關心自己的健康以及如何積極维護健康。低脈衝電磁埸的健康促進作用已被使用了二十多年。數以千計的已發表科學文章不斷湧現,它們顯示出積極甚至有時令人驚訝的结果。市埸上用於家庭的最新一代脈衝電磁埸 (PEMF) 系統能夠顯著增强活力,保持並恢愎整體健康,同時保持基本和總體福祉。
The Swiss made iMRS-Systems (= intelligent Magnetic Resonance Stimulation) are one of the most innovative, effective and widely used PEMF devices in the world. They offer simple and effective implementation of wellness and prevention protocols in the comfort of your home. They can also be upgraded with additional options for the application within a clinical environment.
瑞士製造的iMRS系統是世界上最創新,最有效和廣泛使用的PEMF設備之一,在您家中提供簡單有效的保健和預防疾病方案。還可以為臨床環境中的應用程序添加其他選項來把系統升級。
We cordially invite you to learn how to personally benefit from the simple application of PEMF and its numerous positive effects. Also, hear the astonishing results of this marvellous technology directly from current users.
我們誠摯地邀請您了解PEMF的簡單應用及其眾多積極影響,從而使您個人受益。另外,直接從當前用户那裡聽到這項奇妙技術的驚人結果。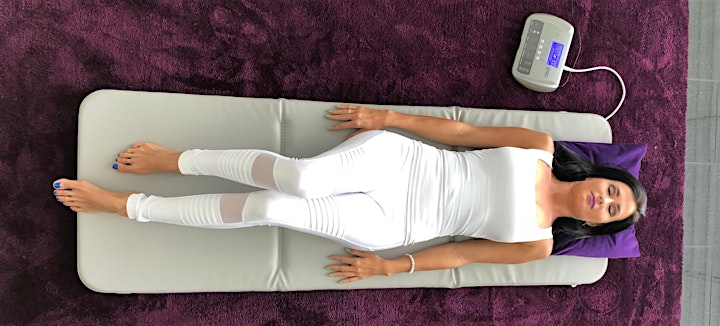 Speaker Profile 演講者簡介
Mr. Wolfgang Jaksch is a German native. He represents Swissbionic Solutions as their CEO, founder and lecturers all over the world for more than 20 years. He is the co-author of several best seller books about PEMF technology and one of the visionary leaders and inventors in the worldwide development of PEMF. From potential casualty to health, he has become the leading provider of PEMF solutions for home use worldwide. Wolfgang Jaksch will enchant you with his very dynamic and captivating speaker style and his ability to translate a complex professional field into simple layman terms!
德國藉的沃爾夫岡. 雅克許(Wolfgang Jaksch) 先生是Swiss Bionic Solutions 公司的始創人、行政總裁及講者。在過往二十年中,他在全球各地教授有關PEMF技術,並與其他專家出版多部暢銷著作,乃現今在PEMF技術發展中,走在前端的世界级领導者及發明家之一,他更將這技術引入家中,令大家可以簡單輕鬆地享受其對健康帶來的好處。沃爾夫岡動聴及深入淺出的演講風格會讓您著迷。