PayMe for Business X Corporate Financial Strategy
About this event
WorkTech聯合滙豐銀行舉辦講座,邀得PayMe for Business的銷售及分銷部門主管Elki Sun,介紹嶄新電子支付應用程式PayMe for Business,為企業聯繫逾百萬客戶,輕鬆解決複雜的支付程序。我們的財務總監Sha Wong亦會分享報稅及省稅、分析財務報表及公司融資等企業必備財務技巧,大家不要錯過。
PayMe for Business X Corporate Financial Strategy, co-organized by WorkTech and HSBC, will be held on 4/9. Elki Sun, Division Head of PayMe for Business Sales and Distribution, will introduce their new electronic payment application which can help users connecting to over 1 million customers and collecting payment easily. Sha Wong, our CFO, will share the essential corporate financial skills, including tax return and mitigation, analysis of financial statements and corporate funding tactics. Don't miss the seminar and reserve your seat now.
About PayMe for Business:

香港匯豐銀行客戶可透過使用PayMe for Business,隨時隨地接受電子支付款項。 PayMe for Business應用程序可即時轉帳,收款金額不設上限,更可助使用者深入了解其業務表現,支援交易項目導出至商業會計軟件中。
HSBC Business Banking customers in Hong Kong can start using PayMe for Business to accept digital payments via a mobile device – anytime, anywhere – from nearly 1.5 million PayMe users, with no set-up costs. The PayMe for Business app has no limits on payment collections amount and enables merchants to instantly transfer money to their HSBC Business Banking account and access their money in real time. It also offers features to help them gain insight into their business performance, as well as easily export transaction histories into compatible business accounting software.
18:30-19:00 登記及自由交流 Registration and free networking
19:00-19:15 簡介 Introduction
19:15-19:45 講者分享 Sharing from Elki Sun
19:45-20:15 講者分享 Sharing form Sha Wong
20:15-21:00 問答及交流環節 FAQ & final networking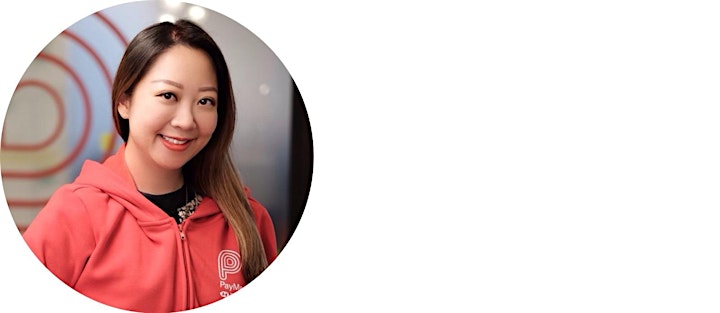 Elki Sun (Division Head, PayMe for Business Sales & Distribution)