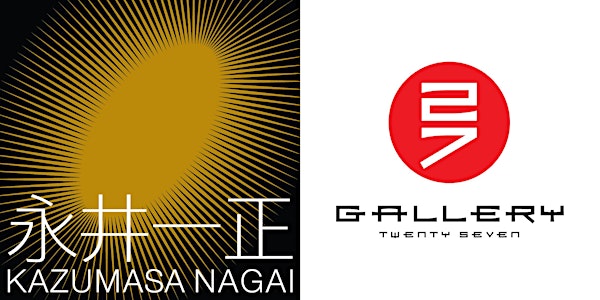 [贊助人計劃Patronage Programme ]
[Patronage Programme 贊助人計劃] <永井一正 瞬間 • 永恆> Kazumasa Nagai: From Now to Eternity
When and where
Location
THE SHOPHOUSE 4 Second Lane Hong Kong, HKI Hong Kong
Refund Policy
Contact the organiser to request a refund.
About this event
團隊為彰顯是次展覽的傳承精神,開展了贊助人計劃 和 節目策畫領導培訓計畫,以推動設計及藝術生態發展。贊助人除了到來 1月 8日的貴賓預覽 或在展期內免費入場參觀外,將專享與 1名同行嘉賓及獲資助的 1名香港年青創意人才參與專題講座作交流;另亦可資助在港資源不足的家庭及學生參與展覽期間的活動。贊助人更可到不對外開放的灣仔 Gallery 27 看展覽其餘部分的作品,並享有導賞服務 (※ 需預約安排)。
A > 親身參與及資助參與 - 專題講座
* 僅限展覽贊助人及同行嘉賓、獲贊助香港年青創意人才參加
講者: 香港版畫工作室行政總監馮浩然、香港新媒體藝術家林欣傑及27畫廊藝術顧問胡津如
日期 鑑於疫情,講座將延期至二月舉行,時間待定。
場地 THE SHOPHOUSE (大坑第二巷4號)
費用 HKD 900 / 組( 每組包括贊助人 + 1名同行嘉賓 + 獲資助的 1名香港年青創意人才)
人數 12人 *共4組
B > 資助參與 - 展覽門票
資助在港資源不足的家庭及學生參觀展覽的入場門票及來回交通費
資助費 :HKD200/人
資助名額: 50人
C > 資助參與 - 香港版畫工作室【絲印版畫的瞬間 · 永恆】工作坊
資助在港資源不足的家庭及學生參與香港版畫工作室舉辦的絲印版畫工作坊
資助費 :HKD875/人
資助名額: 6人
D > 資助參與 - 奇極創作室【活物奇「賞」】 親子工作坊
資助費 :HKD680 /組
資助名額: 2組 (1名小朋友+1名家長)
查詢 gallery27@alanchandesign.com
Patronage Programme
Sustainable development of creativity as well as that of the creative industries are important to us, our Patronage Programme is to cultivate good values, in the hope of injecting energies to the ecosystem by inviting everyone who are able and willing to be patrons, to initiate the engagement to our programs – i.e. by sponsoring themselves, their loved ones, arts & design students and the under-resourced community members to participate our panel discussion, workshops and tours.
In addition to the invitation to Opening Reception and exclusive activities mentioned above, our patrons also get to enjoy a tour of exclusive exhibition contents at Galley 27 in Wan Chai (Patron plus 1 guest) by appointment.
A > To personally participate and sponsor – Panel Discussion
* For patrons, patrons' invitees, and local young creative talents being sponsored only
Speaker:
Fung Ho Yin, Executive Director of the Hong Kong Open Printshop
Keith Lam, New Media Artist
Jeannie Wu, Art Consultant and Strategist, Gallery 27
Date TBC
Time TBC
Venue THE SHOPHOUSE (4 Second Lane, Tai Hang)
Fee HKD900 (patron plus 1 guest and sponsored 1 HK young art talent
Capacity 12 pax (4 patron groups)
B > To sponsor – exhibition ticket
Sponsoring the registration fee and transportation expenses of under-resourced families and students to the exhibition
Sponsor amount: HKD200/pp
Sponsor quota: 50 pax
C > To sponsor – Print Workshop by Hong Kong Open Printshop
Sponsoring under-resourced families and students to participate in the print workshop organized by Hong Kong Open Printshop
Sponsor amount: HKD875/pp
Sponsor quota: 6 pax
D > To sponsor – Parent-Child Workshop by CreativeKids
Sponsoring under-resourced families and students to participate in the Parent-Child Workshop organized by CreativeKids
Sponsor amount: HKD680/group (1 child + 1 parent)
Sponsor quota: 2 groups
Enquiries: gallery27@alanchandesign.com