Passion and Purpose
Fri, 25 Nov, 2016, 4:30 PM – Sun, 27 Nov, 2016, 5:00 PM HKT
Description
Living with Passion and Purpose
Have you wondered what true love, strong relationships, good health, peace of mind, abundance and success have to do with each other?  According to renowned Jungian coaches Debi and Dr. Rob, the solutions are already hidden within the power of our subconsicous minds.  
For the first time in Asia Pacific, renowned Jungian coaches Debra and Dr. Robert Maldonado offer their life-changing insights, coaching, and teaching about the power of our minds in dynamic Hong Kong. 
Did you know that how you relate in romantic relationships is very similar to how you relate to success, health, your family and your true purpose in life?
According to Debi:  "The people who come to us to find great love often discover something even better - their true self. In the process of becoming their unlimited nature they uncover their true purpose in life. Some even know their purpose but don't have the courage to make it happen until they connect to their inner power."
Does it seem like other people are courageous and reach great heights in their personal and professional lives, while you feel a great deal of stress, sometimes guilt, and wonder if the life you are living, was really meant to be as it is now?
In this very special two and a half-day intensive workshop, Debi & Dr. Rob delve deep into the archetypes, dreams and your Inner Adam or Eve (anima/animus) to reveal deeper parts of our minds where great wisdom lies.  Debi & Dr Rob will teach you how to regularly access this creatve power so that you are more in touch with your powerful resources and so that you can reclaim the power, love, and gifts you have inside to share with the world.  You will notice that the love, joy, laughter and inner peace we once possessed as children, will be re-created again.
It is time to live creatively and realize your true, unlimited self. 

Are you tired of feeling stuck, helpless in making changes in your life and feel that there is more to life than what you are currently continuously doing?  
Are you ready for:


A relationship that will lift you up rather than bring you down?

A career that will fill your heart rather than drain your energy?

A lifestyle that is expansive and abundant rather than limited and focused?

Then it's time for you to live your life this year with Passion and Purpose!  

www.debianddrrob,.com and click the video for more details about Debi & Dr. Rob to better understand the tools they will teach you to unlock your full potential, become empowered with results so fast, you will be amazed as you begin to experience trasformational growth and development.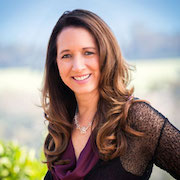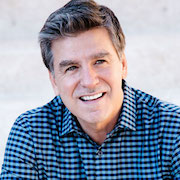 Website and intro video:
From California USA, Debi and Dr Rob are Coach and Psychologist to the "Stars" of Hollywood, and widely known througout the US   http://debianddrrob.com/
Dates:  Weekend seminar November 25 (from 5-9pm), 26 (from 9 -5pm), 27 (from 9 - 5pm), 2016
Location: Harbourview Hong Kong Renaissance Hotel, Wanchai, Hong Kong, China
**Seminar only:  US$2,800 on or before Sept 1 (US$3,400 thereafter)
***Seminar & 3 night stay at this 5-star hotel (full seaview, upgrades, and b/fast included) is US$3,800
This is an intimate event, limited to 20 guests in order to allow personal interaction with Debi & Dr. Rob.  
Very few people in the world have access to this level of information about the subconscious mind and how to create the life of our dreams.  Debi and Dr. Rob will teach tools and techniques that you will be able to use for your best self for the rest of your life.  
Join us!
info@ekalli.com 
Until you make the unconscious conscious, it will direct your life and you will call it fate.

-Carl G. Jung
FAQs
Where can I contact the organiser with any questions?
You can email info@ekalli.com with your question, email and telephone contact.
FAQs
What are my transport/parking options getting to the event?
If you are arriving from outside of the city, please contact the organizer at info@ekalli.com to arrange car pick up and drop off to HK International Airport.

FAQs
Are sightseeing trips included in the event ticket fee?

YES! 
Several sightseeing and HK tourism options have been included for you:  a Thursday shopping, street market visit and Chinese food dining tour, and a Friday morning tour of Tian Tan Buddha or "The Big Buddha" and Po Lin Monastery on Lantau island, followed by an afternoon trip to Victoria Peak, the highest point in Hong Kong, with 360 degree panoramic views of the HK and the surrounding islands.  Email info@ekalli.com for enquiries and registration.