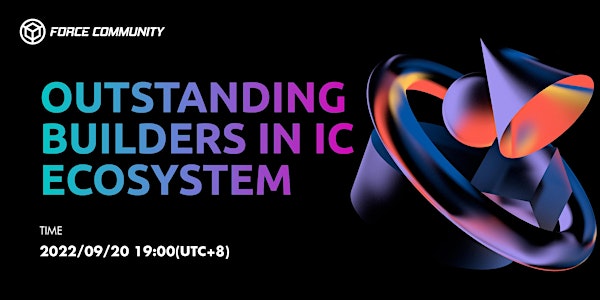 Outstanding Builders in IC Ecosystem
In the next Force Open Day, We have invited three guests from within the IC ecosystem to bring us their masterly speeches
About this event
Force Open Day launches a series of events featuring Web3 public chains like Polkadot, Dfinity, Filecoin, Ethereum, Solana, etc. Stay tuned!
In the next Force Open Day, We invited Blockpunk, co-founder of ICPL, one of the organizers of the Summer Eco Summit, to talk about the Outstanding Builders in IC Ecosystem with us; Sloth and Taka, co-founders on ICworks, to talk about Job Marketplace for the Web3 Era;
Dfinity is the fastest and most scalable general-purpose blockchain in the world, with thousands of entrepreneurs and developers building DApps and a growing number of active users on various IC platforms.
Come join our live stream to know more about the opportunities and challenges in the IC ecosystem!