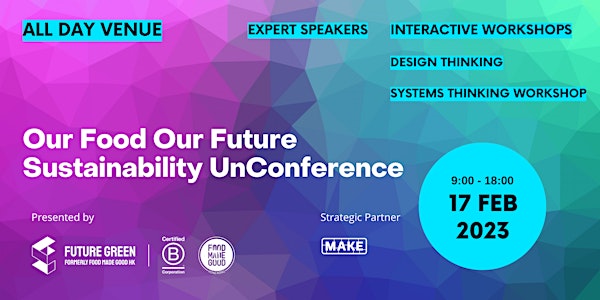 Our Food Our Future - Sustainability UnConference
Our Food Our Future Sustainability UnConference
When and where
Location
Centricity (Concentric) 2/F, Chater House 8 Connaught Road Central Hong Kong, HKI Hong Kong
Refund Policy
Contact the organiser to request a refund.
About this event
One third of greenhouse gasses globally come from food production, consumption and disposal. If we are to avoid runaway climate change and catastrophic food shortage, more sustainable agricultural models are urgently needed.
We are hosting our very first Our Food Our Future Unconference.
WHO IS THIS EVENT DESIGNED FOR?
We welcome anyone who wants to learn more about the food system to join — whether you're a food service provider, retailer, supplier, hospitality professional, big corporation or NGO. Everyone is welcome!
During the unconference, we will combine systems thinking and design thinking tools to explore problems in how we grow and consume food. We will seek opportunities to change behaviours and create new models. Topics that may be discussed include looking at who has power in the system, where there is opportunity for change and how we can adapt. We will consider a range of questions and subjects and, at the end of the UnConference, draft a position paper detailing our conclusions.

KEYNOTE SPEAKER:
Circular systems in a restaurant setting
Deepanker Khosla, Chef & Co-owner, Haoma Bangkok

SPECIAL GUESTS:
Chef Shane Osborn, Chef – The Arcane Collective
Chef Richard Ekkebus, Director of Culinary Operations and Food & Beverage – The Landmark Mandarin Oriental, Hong Kong

CHOOSE YOUR TRACK
TRACK A:
How can Local Agriculture Nourish our Health, Land and Livelihoods?
Katie Chick, Assistant Director of the Centre for Civil Society and Governance, The University of Hong Kong
How to Enable Transformative Change to a Just and Regenerative Protein System?
Madhumitha Ardhanari, Sustainability Strategist, Forum for the Future Singapore
TRACK B:
How to Shift to Sustainable, Healthy Diets: The Role of Protein?
Mark Driscoll, Founder & Director, Tasting the Future
How to Transition to a Responsible Palm Oil Future?
Kamal Seth, Global Palm Oil Lead, WWF Singapore
You can read more about our speakers here.
UNDERSTANDING OUR GLOBAL FOOD SYSTEM
Through maximizing land use and generating economic benefits for different countries, our current food system and logistical network allows us to feed the world population in a manner that is both effective and cost-efficient. Yet despite the positive outcomes it has produced so far, the food system can still evolve and change for the better.
Should we continue with our current food system, which relies on choosing crops based on maximum yield, we may endanger our ability to produce enough food for the world population— which is set to rise to 10 billion by 2050. Hence, we stand at a crossroads, with the choice between continuing with our current system and being forced to allocate more land for farming or switching to regenerative agriculture, choosing crops based on diversity and regenerative practices and preventing famine and starvation especially among the most vulnerable.
ABOUT THIS EVENT
In recent years, the world's food systems have already begun to buckle, revealing the fragility of our long 'just in time' supply chains. Food production in our world today is dominated by giant agribusinesses who, in their pursuit of higher yields and profits, use monocrop systems, degrade the land and destroy biodiversity. Our need to maximize efficiency and optimize crop yield has created a system in which the slightest disruption can cause devastating global effects— effects we have already seen take place as a result of the war in Ukraine and India's extreme heatwave. 
There is growing interest to recognise that food sustainability is part of a wider picture, a wider movement that can improve both human and planetary health. By shifting towards a sustainable food system that supports the diversity of food and livelihoods, our food can be ecologically and ethically grown, nutritious and, most importantly, available, affordable and accessible for all. 
HOW DO WE FIX THE WORLD'S FOOD SYSTEM?
Currently, one third of all greenhouse gasses come from food production. If we are to avoid runaway climate change and catastrophic food shortage, more sustainable agricultural models are urgently needed.
CONNECTING TO HONG KONG'S FOOD CONTEXT
Although our food system is a global issue, we all contribute to the problem— especially as Hong Kong imports the vast majority of its food. It is, therefore, crucially important to start with a local lens and help people at every level understand what's at stake.
COME JOIN A CRUCIALLY IMPORTANT CONVERSATION
Hosted by Future Green (Food Made Good HK), this unconference is a gathering of like-minded people who want to understand and learn. You will start a conversation around our failing food systems and the urgent need for sustainability.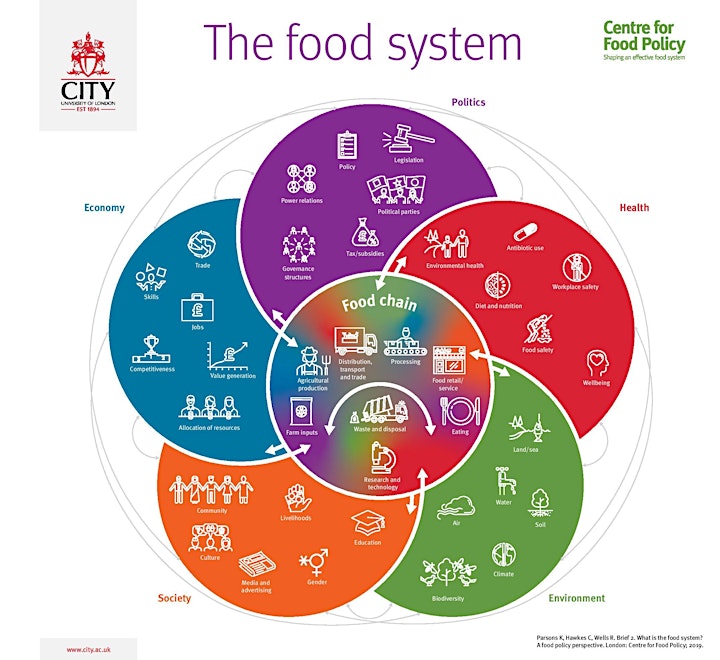 TICKETS - Lunch and Cocktails included!
Early Bird Ticket (03 Oct - 22 Jan 2023):
$560 + $33.54 administrative fees
Regular Ticket (23 Jan - 17 Feb 2023):
$700 + $41.93 administrative fees
Food Made Good HK Members/NGO/Students: Contact us for your coupon code!
Limited spaces available. Sign up now to avoid disappointment.
In the event that we need to postpone the UnConference Event, we will contact you directly.
Event sponsors & supporters: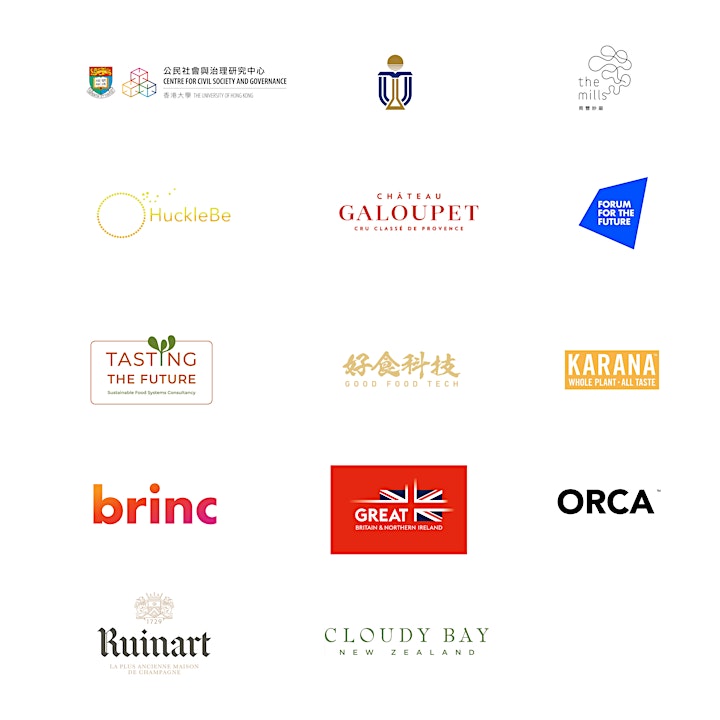 Terms and Conditions:
Reservations in advance are required. Please consider your booking confirmed via Eventbrite unless notified otherwise.
No refunds will be given.
Cancellations must be made in writing 24 hours prior to the event.
The event will be cancelled if the No.8 Typhoon signal or the Black Rainstorm warning is in force.
By attending this event, you agree to be photographed, recorded, and/or filmed and give permission to use your likeness in promotional and/or marketing materials.
For further information please email jessica@futuregreen.global