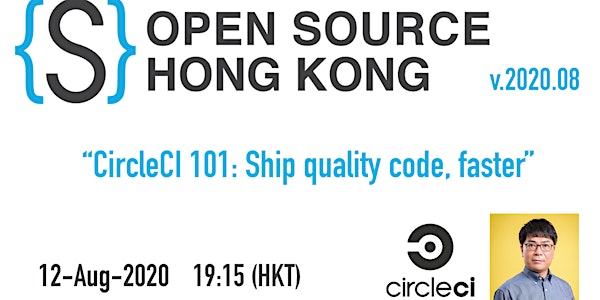 Open Source Hong Kong DevOps 101 -"CircleCI 101: Ship quality code, faster"
Learn how CircleCI can help you automate your development process quickly, safely, and at scale.
About this event
CircleCI is a continuous integration tool that aims to help developers push better code, faster. With a variety of features to boost developer productivity, customers have seen significant improvements in build times and developer happiness by switching to CircleCI.
Join Masahiko Funaki (舟木将彦) Developer Advocate, for a live presentation about the basics on CI/CD & CircleCI, followed by a live Q&A to ask any questions you may have about what CircleCI can do for you.
This webinar is recommended for:
- those who are interested in learning more about continuous integration & continuous deployments
- those who are interested in learning more about CircleCI
- those who are interested in making the software development process more efficient
- those who are interested in reducing the maintenance burden by DevOps team