Description
Hong Kong FinTech Week is the world's first cross-border financial technology event, taking place in Hong Kong, Asia's financial capital, and in Shenzhen, China's Silicon Valley.
As one of the largest conferences on the calendar, Campfire is proud to be celebrating Hong Kong FinTech Week with those shaping the future of financial services.

Campfire will be opening its doors to bring you a range of FinTech talks and events from some of Hong Kong's top industry leaders who are driving this technological revolution across the industry, from Asia, and around the world.

Non-members and members can attend the series of complementary events, workshops, and talks while working throughout the week from our brand new FinTech hub in the heart of Causeway Bay.

With 20 locations across 4 countries, Campfire is building the next generation network of collaborative space, leading the evolution of how people work, and bringing them together to go further, faster.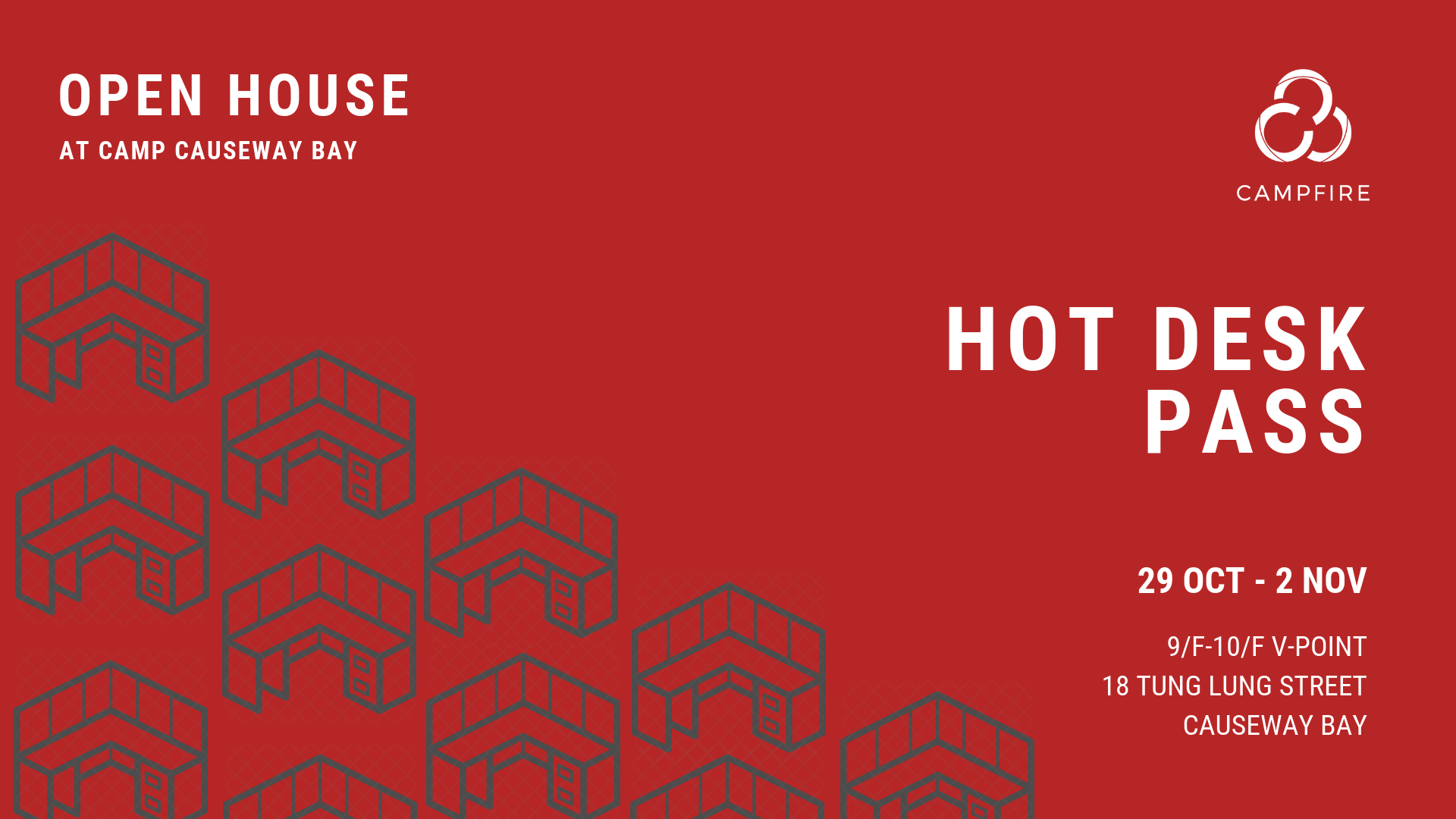 Want to experience working out of our space during the OPEN HOUSE @ Camp Causeway Bay?
RSVP now to secure a spot and a representative from our team will get in touch to set you up that week.
We will be announcing the event line up and details throughout next week. Be the first to know and make sure to stay tuned for more updates here.