Multiple Dates
[Ooosh x Dragon Law] Legal Basics For Startups & SMEs
Description
Legal Basics for Startups & SMEs by is a series of workshops done in collaboration by Ooosh and Dragon Law to help shed some light on basic legal considerations faced by startups & SMEs.

For this series of 6, we will cover a holistic group topics, each tackling a different stage an entrepreneur goes through, from ideation to raising funds. Which of these six stages is your business currently at and have you got the basic legal fundamentals covered?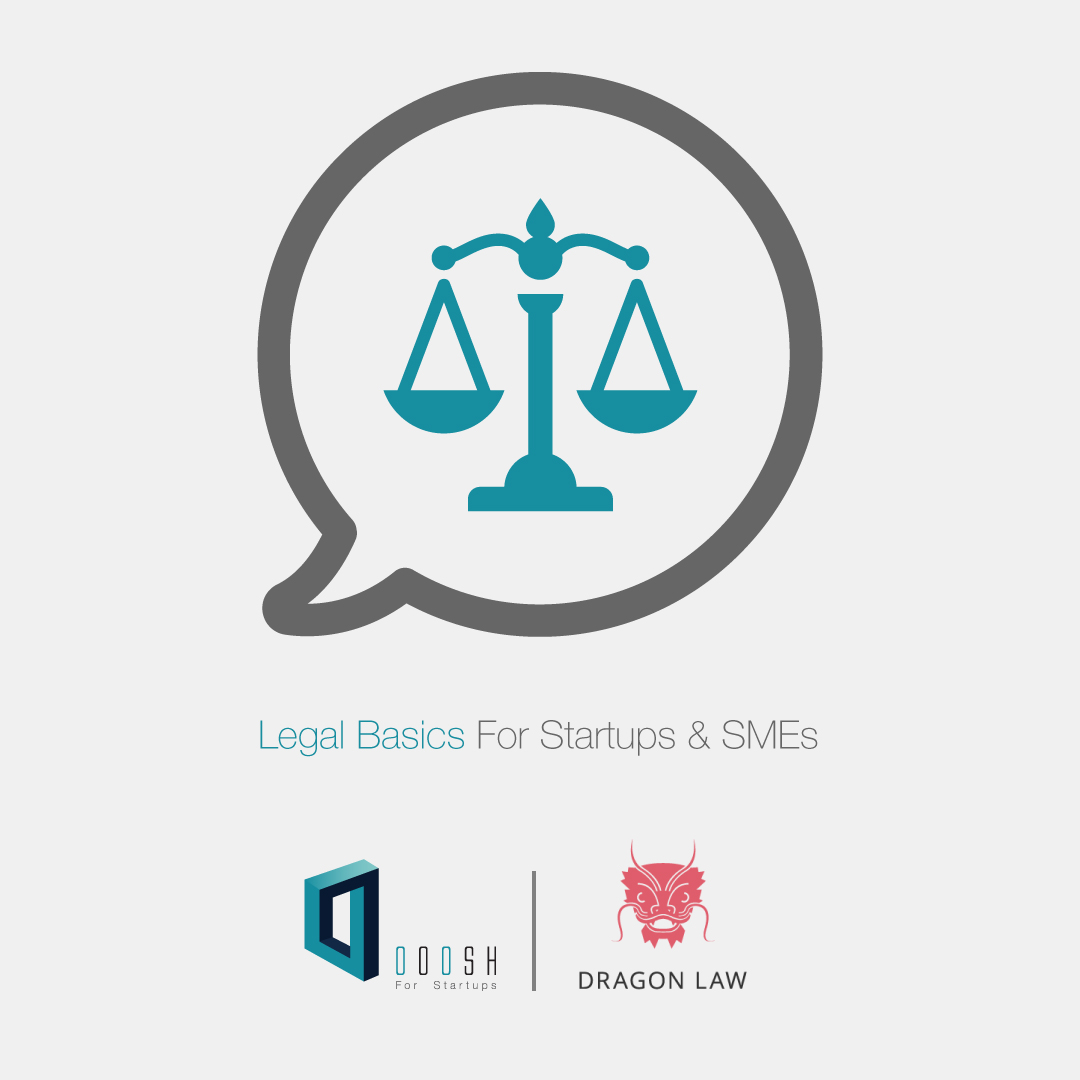 About the Speaker
Christopher Sykes - Client Services Director and Head of Legal, Dragon Law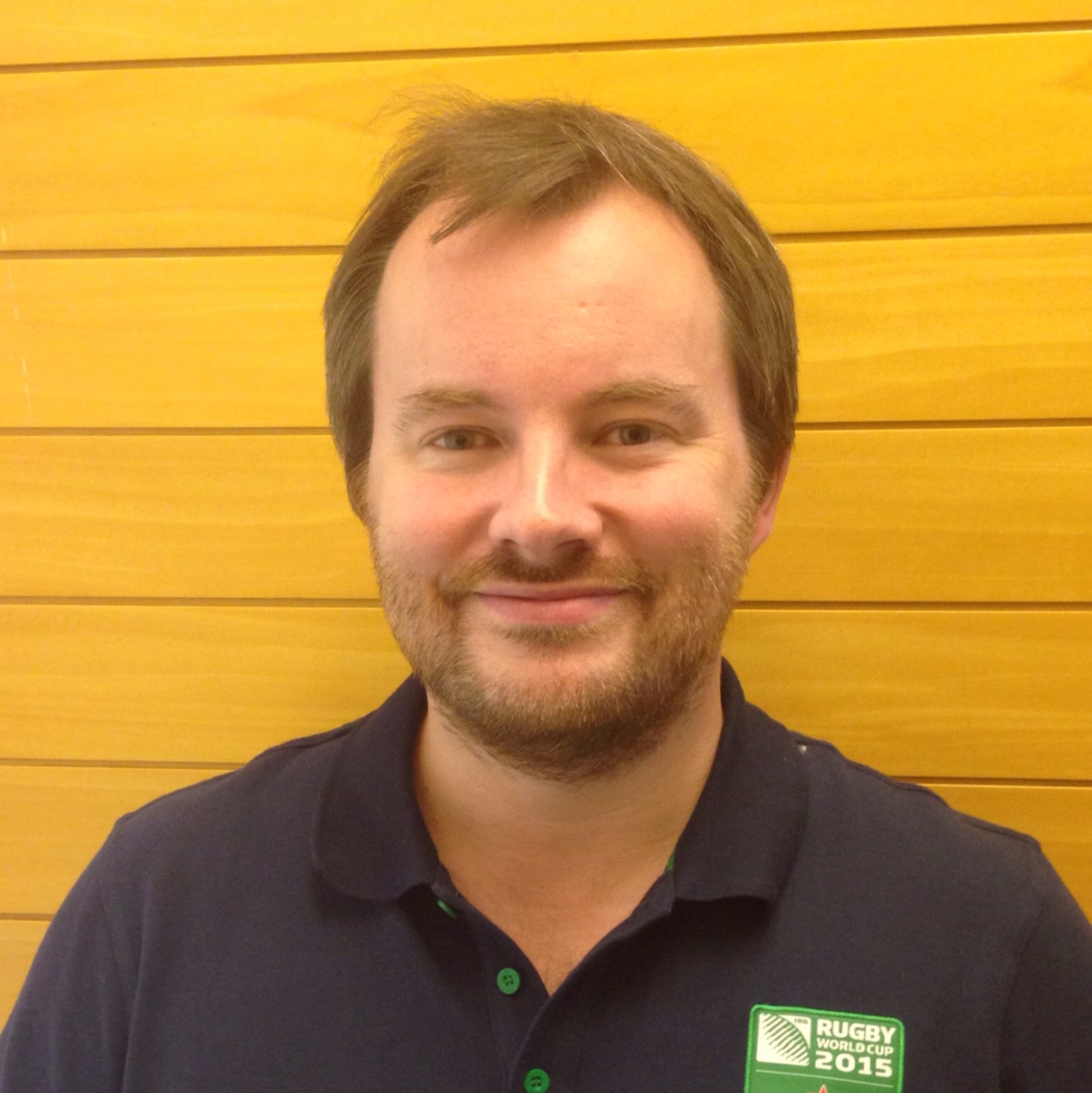 Chris is the Client Services Director and Head of Legal at Dragon Law, Asia's trusted platform to manage law online. His experience as a litigator, with a passion and talent for client services, has led him to train, consult for, and help people on all aspects of law. Before moving eastward to re-define the way businesses think about law, Chris was Director of Training for the Spanish branch of Lawyers Without Ties, consulting and training Law firms in Spain. An English-qualified lawyer and litigator with 8 years' experience in complex white collar criminal litigation in the UK, Chris has a BA (Hons) in Politics from The University of Liverpool and a Graduate Diploma in Law and Legal Practice from MMU School of Law.
Additional Speaker (23 Aug & 6 Sep):
Ms Eppie Lau, Immanuel Consulting

Ms. Eppie Lau has obtained her professional qualification as a Chartered Secretary since 1990 and is currently a Fellow Member of the Institute of Chartered Secretaries and Administrators, UK. She has 29 years of experience in corporate set up and restructuring, tax advisory and business services through her own business consulting company and past services at legal firms and the leading accounting firms in the world including KPMG, Deloitte Touche Tohmatsu, Arthur Andersen and PricewaterhouseCoopers and Tricor Services Limited. The latter was formed as the result of acquisition of the business services division of Deloitte Touche Tohmatsu, Ernst & Young, PricewaterhouseCoopers, and other professional firms.
Additional Speaker (6 Sep)
Timothy Letters Ph.D. – Patent & Trade Mark Attorney
Letters & Thoo Patent and Trade Mark Attorneys, Hong Kong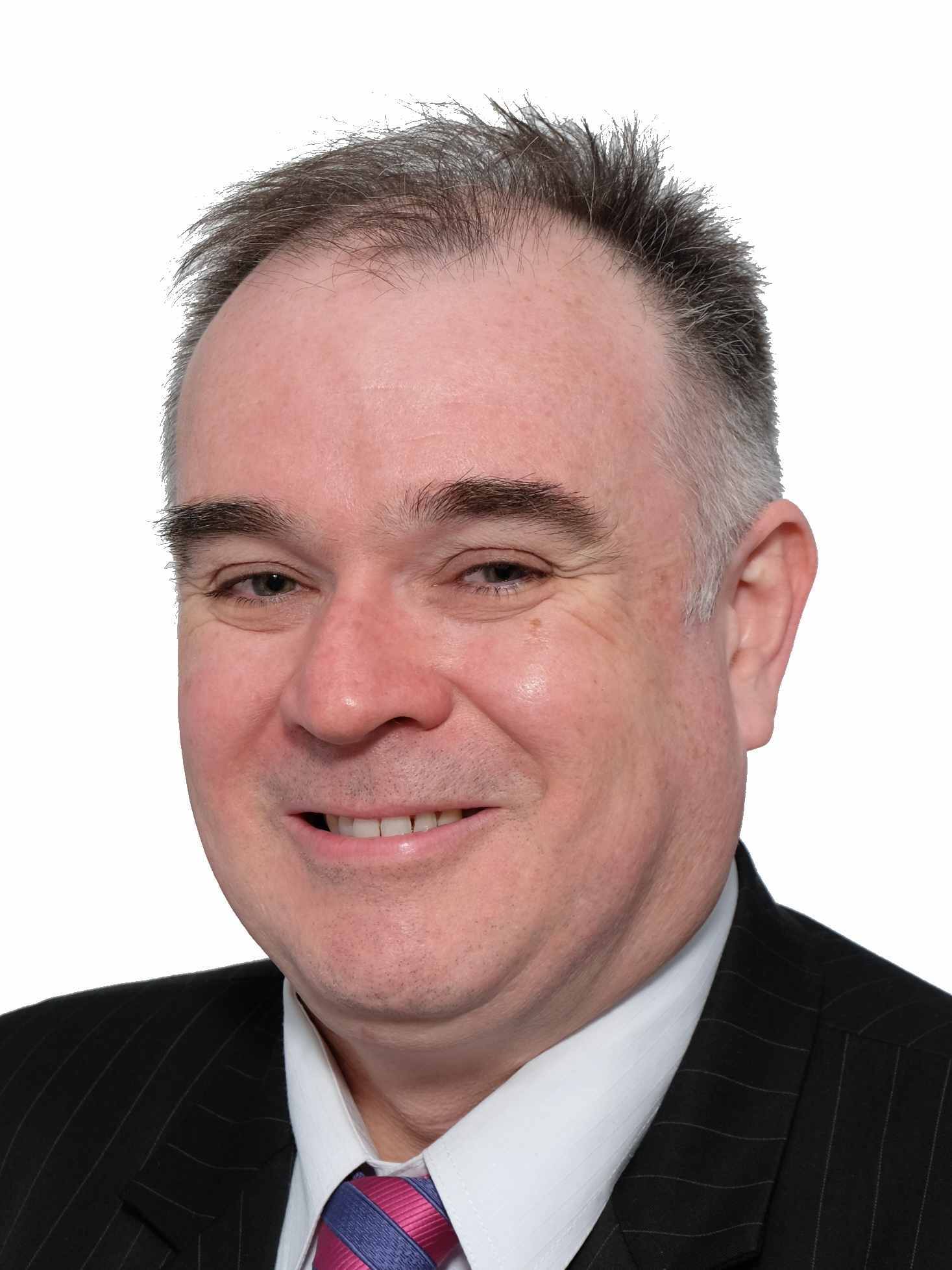 Timothy Letters is a registered Australian Patent and Trade Mark Attorney, and a partner of Letters & Thoo Patent and Trademark Attorneys, a specialist Intellectual Property (IP) firm based in Hong Kong.
His firm assists clients in securing IP rights, including patents and trade marks, for protection of commercial technologies and brands, and also provides IP and commercial advice to meet clients' business and commercial needs.
Letters & Thoo assists local Hong Kong start-up and innovation companies, as well-known local and international entities, such as Hong Kong universities and research institutes, and manufacturing and design companies with operations spanning China and Hong Kong.

Additional Speaker (20 Sep):
Steven Kwan, Baker Tilly Hong Kong
Director - Tax

Steven specialises in tax reviews and investigations, taxation analysis, and tax liabilities settlement. In addition, Steven has a strong background in PRC tax including individual and corporate tax compliance and planning, business setup, and transfer pricing and documentation. Steven began his career as a tax assessor in Australia before serving as tax manager with two of the Big Four firms in Hong Kong. Prior to joining Baker Tilly Hong Kong, Steven was a tax director at the Hong Kong office of an international accounting firm.
---
Agenda for all 6 are as below:
7:00pm-7:30pm Sign-in & Networking
7:30pm-8:30pm Workshop
8:30pm-8:45pm Q&A
Module 1: Just a Great Idea (9 Aug)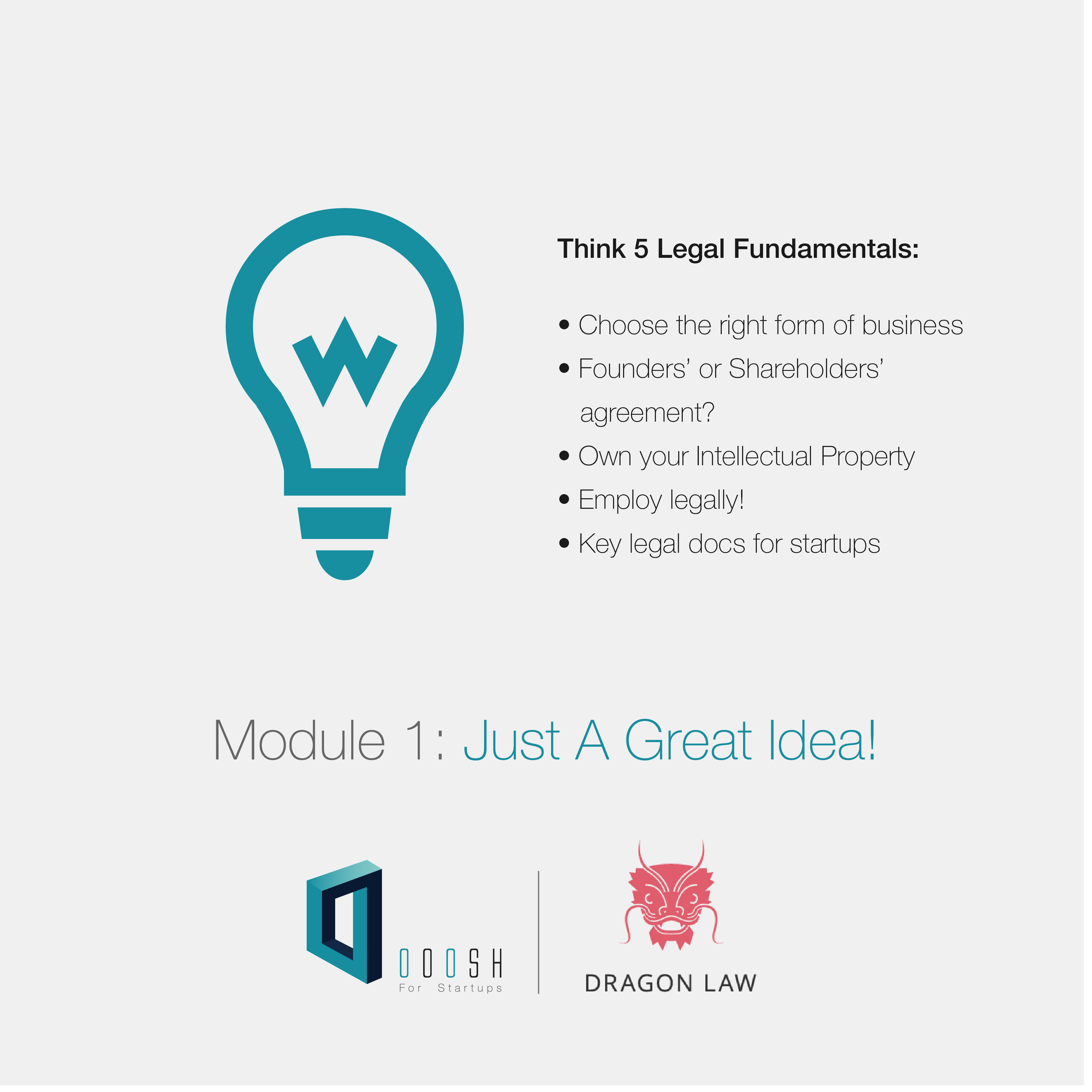 Module 2: Setting Up Your Business (23 Aug)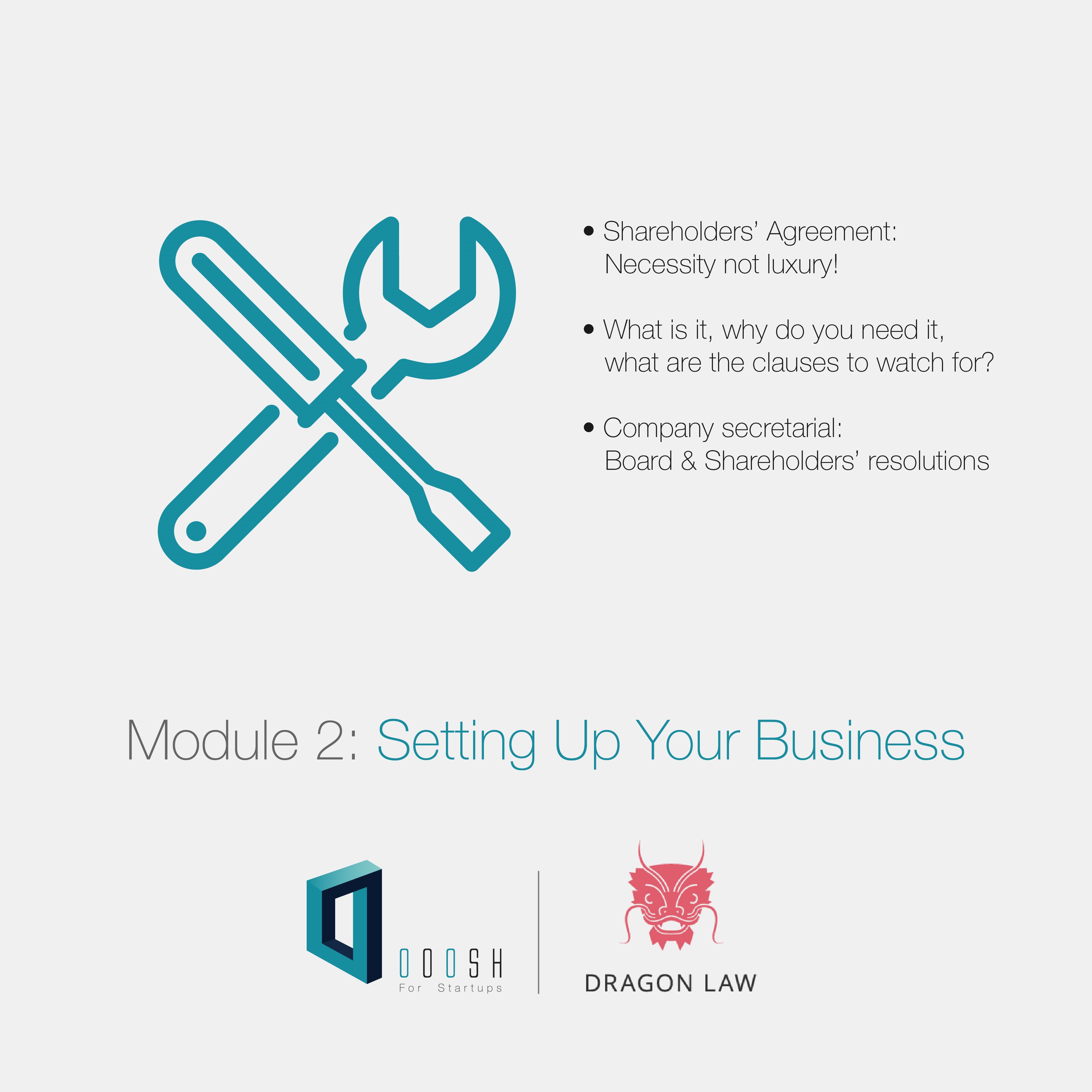 Module 3: Running Your Business (6 Sep)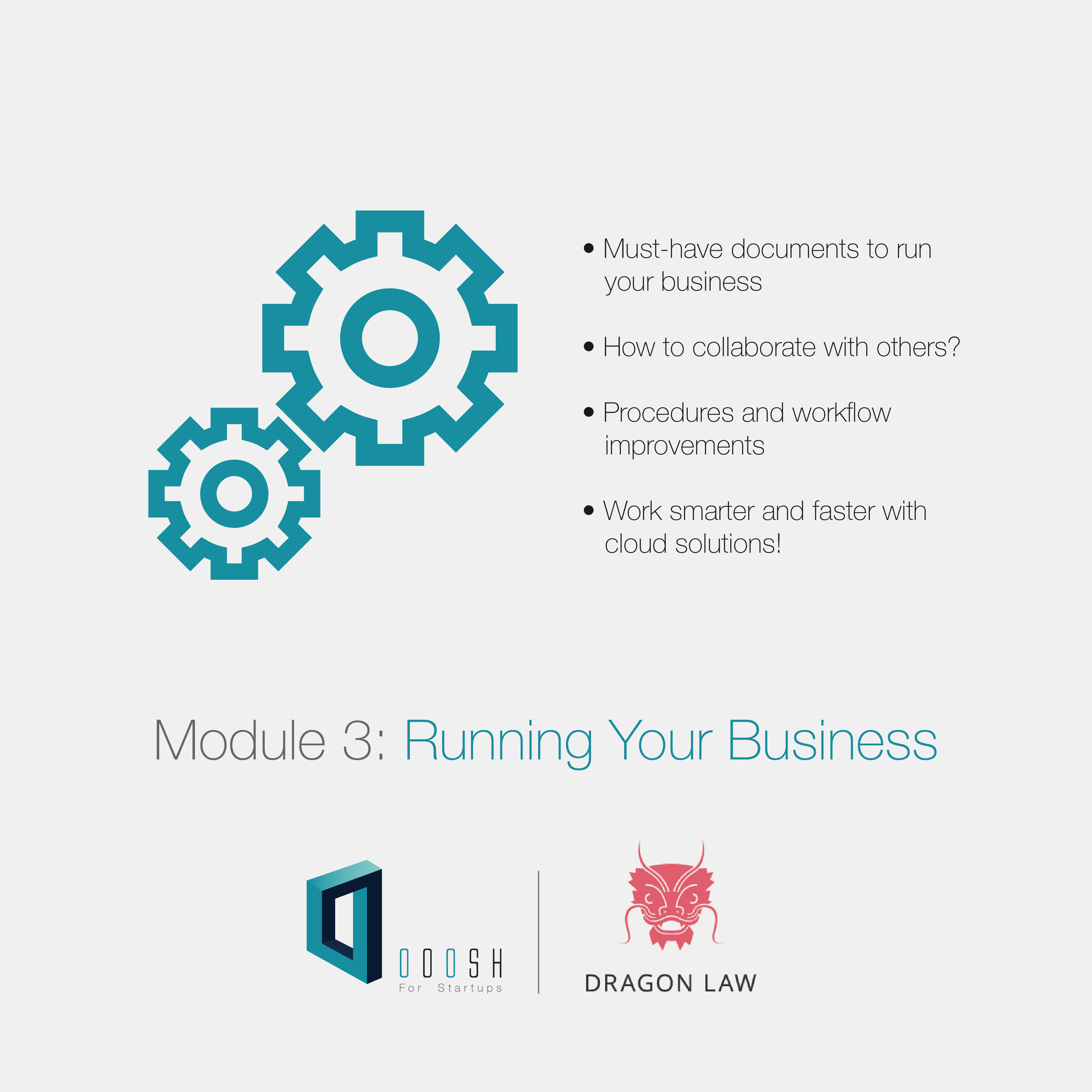 Module 4: Growing Your Team (20 Sep)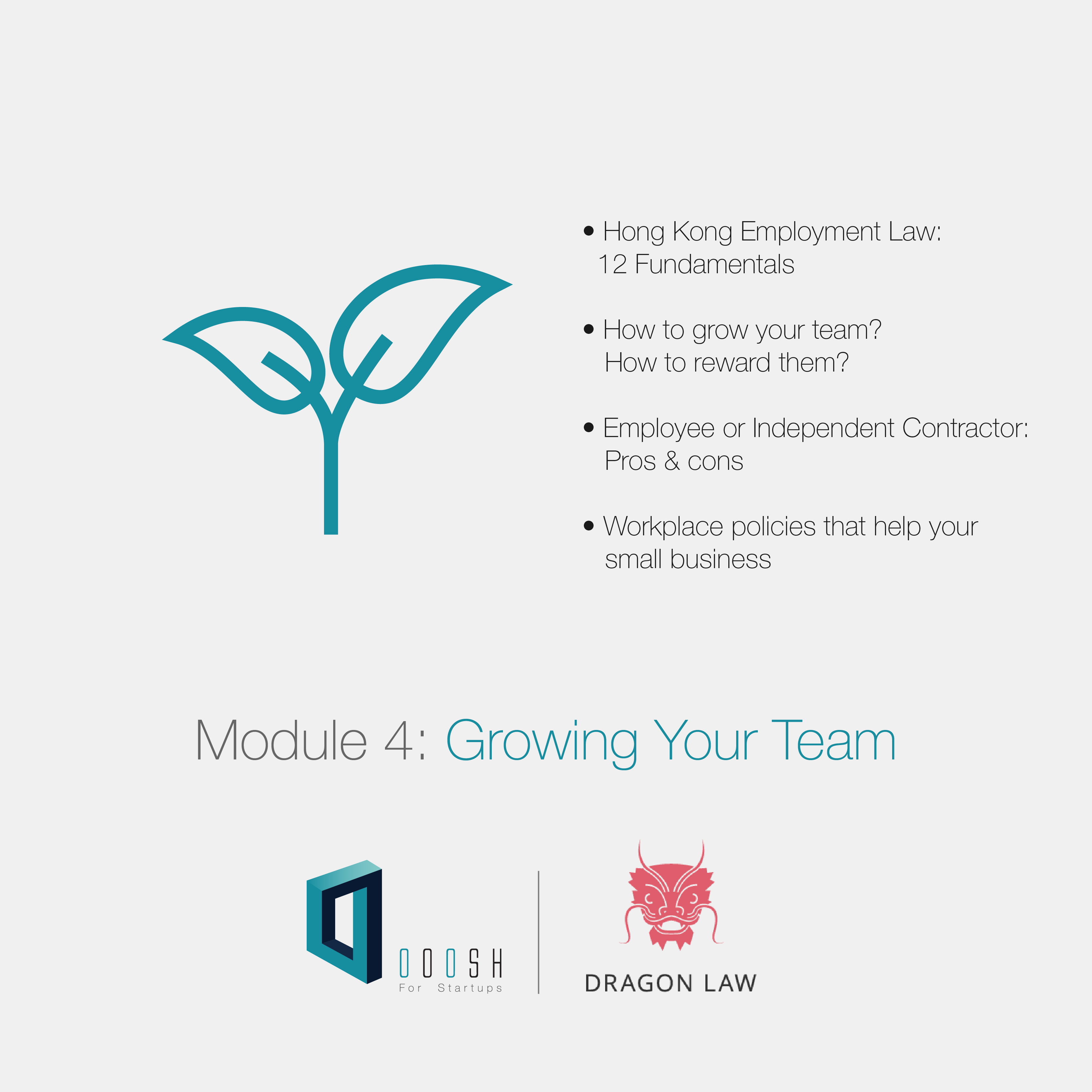 Module 5: Going Online (4 Oct)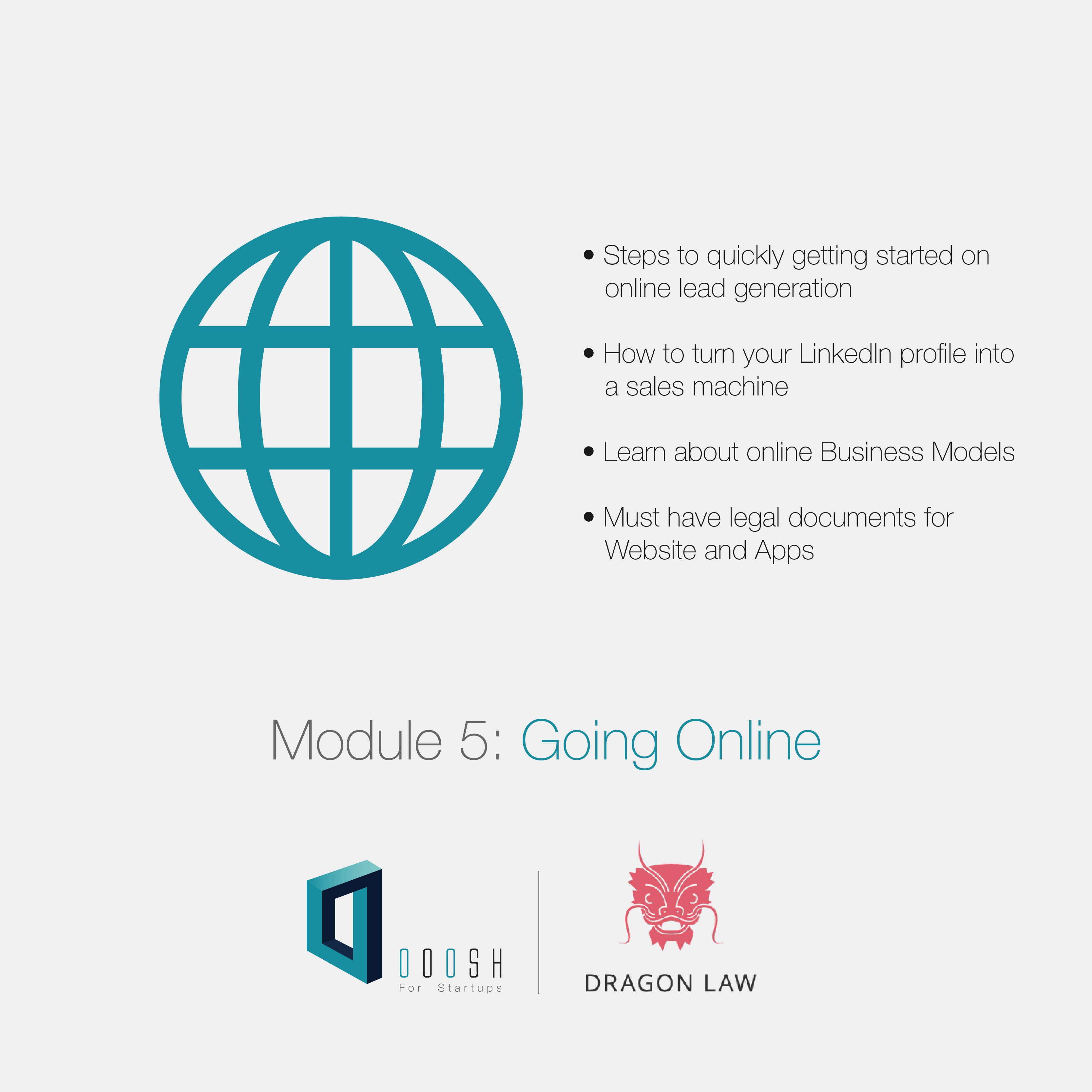 Module 6: Raising Money (18 Oct)