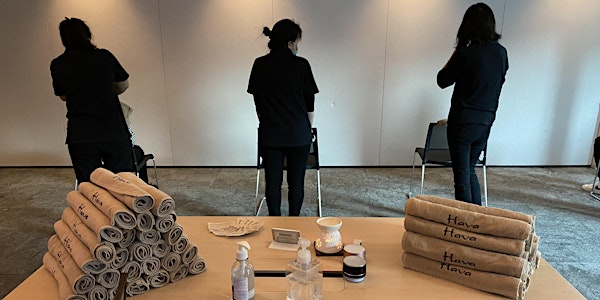 Onsite Massage @ The Quayside
Take a 15-minute break to enjoy a massage session in the workplace.
When and where
Location
The Studio, 7/F The Quayside 77 Hoi Bun Road Kwun Tong, KOW Hong Kong
About this event
Head, Neck and Shoulder Massage: this is an extremely effective method to relieve stress in under 15 minutes. Using pressure points around the head, neck and shoulders to re-energising oneself and relieve muscle soreness and headaches is a highly effective way to engage employees as they work.
Note:
- Please arrive 15 mins earlier to the event venue.
- Please contact workplacehealth@bupa.com.hk for event inquiry or cancellation.
現時常見的頭肩頸按摩,是一種能在15分鐘內有效舒緩壓力及疼痛的上佳按摩法。只要針對頭、肩、頸的痛點作按壓,便能有效地為繁忙工作的香港人重拾活力,緩解肌肉酸痛和頭痛。
備忘:
- 請早15分鐘到達活動地點。
- 如你有任何疑問或想取消活動,可電郵聯絡workplacehealth@bupa.com.hk 。