Event Information
Location
iLiving HK
4/F, 31
Hollywood Road
Central, Hong Kong, HKI
Hong Kong
Online Guided Self Healing Journey 網上體感. 自癒之旅
About this event
Online Guided Self Healing Journey
With soothing singing bowl and compassionate guidance award-winning transformative healer Anita Cheung, embark on an inner journey of deep relaxation, expand your self healing resources and wisdom.
Learn something new every session too!
Format:
15 mins: connection & education on self discovery & healing
30-mins: guided inner journey supported by singing bowl
15 mins: (integration) making sense of your experience and Q&A
Date: 26 Jan 2022 (Wednesday)
Time: 16:00-17:00 HKT
Venue: 4/F, 31 Hollywood Road, Central, Hong Kong
Price: HK$128-228.00 (including recording)
Co-organiser: Ms. Anita Cheung
Click HERE to register.
https://momence.com/Anita-Cheung/Guided-Self-Healing-Journey-%3Conline%3E/528615
網上體感. 自癒之旅
由屢獲殊榮的治療師 Anita Cheung,以舒緩的頌砵和體恤的指導,配合創新轉型的方式為您開始深度放鬆的內在旅程,擴展您的自我治療能力和智慧。
您將於每次療程上學到新的方法!
內容:
15 分鐘:連結和指導如何尋找自己及自癒
30 分鐘:以頌砵引導內心之旅
15 分鐘:(整合)理解你的經歷和問答
日期:1月26日 (星期3)
時間:下午 16:00 至 17:00
語言:主要英文
地點:香港中環荷李活道31-33號4樓
費用:HK$128-228.00 (包括錄音)
協辦者:Ms. Anita Cheung
按此報名。
https://momence.com/Anita-Cheung/Guided-Self-Healing-Journey-%3Conline%3E/528615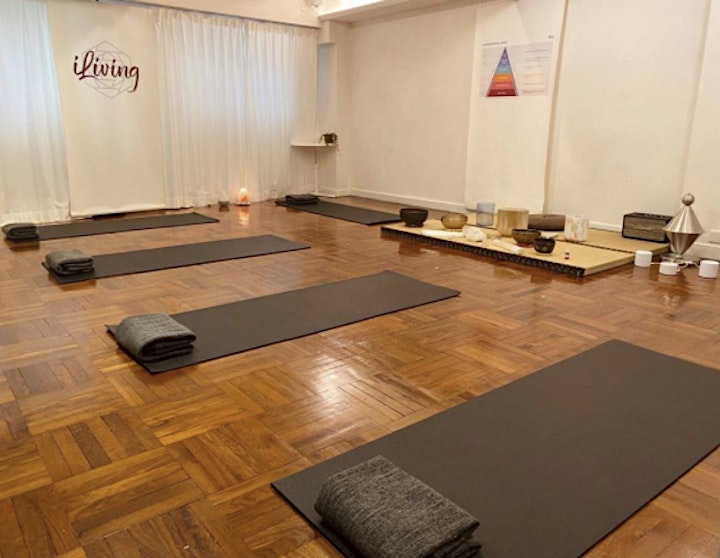 Date and time
Location
iLiving HK
4/F, 31
Hollywood Road
Central, Hong Kong, HKI
Hong Kong