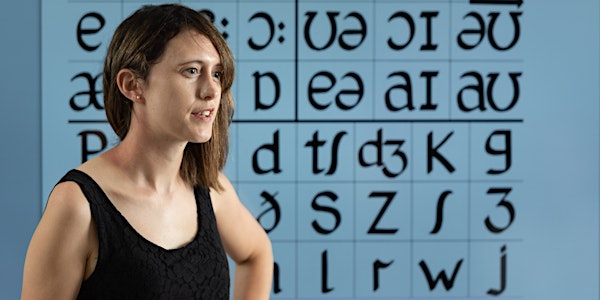 Online Dip. TESOL Taster - Advanced Phonology
Explore advanced components of phonology and learn how to apply it in your own teaching.
About this event
Experience 90 minutes in the life of a DipTESOL Trainee where you will explore advanced components of phonology and learn how to apply it in your own teaching. This workshop is for teachers interested in extending their qualifications by doing diploma level TESOL study or interested in Phonology.
Phonology is a very important aspect of the Trinity DipTESOL and this needs to be applied at various points of the qualification. This workshop deals with advanced aspects of phonology and is ideal for teachers considering taking the DipTESOL or wanting to enhance their skills and knowledge in phonology.
The Trinity DipTESOL is one of only 2 named courses for Hong Kong's EDB - Secondary NET Scheme.
A link to the webinar will be sent to attendees one hour before the session begins.
Clare Voke
Clare Voke is a teacher trainer and CertTESOL tutor at EfA, with more than 10 years' experience in various teaching and training roles in the U.K, mainland China and Hong Kong. She began her training career as a Regional Trainer for EF in the South of China. Since completing her Post-Graduate Trinity Diploma in TESOL, she has worked as a course director for Cert TESOL courses and is also a Trinity approved internal assessor for the DipTESOL. She has an MA in International Social Transformation and has run courses on inter-cultural communication, as well as presenting on similar topics at several academic teachers' forums. Having lived in China for a number of years, she is particularly interested in Chinese learners of English and is a keen student of Mandarin Chinese.