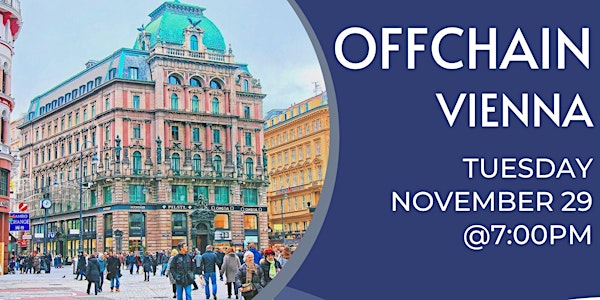 OffChain Vienna
No speakers, just come mingle with other Web3 professionals and enthusiasts.
When and where
Location
Sha Guo 37 Wiedner Hauptstraße 1040 Wien Austria
About this event
Our first OffChain Vienna gathering is Tuesday, November 29th at Sha Guo (Wiedner Hauptstraße 37, 1040 Wien) from 7:00 to 10:00 pm. Come mingle with other web3 professionals and enthusiasts. There is no entrance charge and attendees pay for their own drinks/food.
If you attend the event, you can look for Archie Chen, the founder of Vienna, when you arrive: twitter: @ArchieC82165743
You can join the OffChain Vienna Telegram group to stay in touch: https://t.me/+SCKzuohIEpA5YTllor scan the QR code on the invitation below.
You can see more about the OffChain Global Community at: http://offchain.social