Event Information
Location
Gramophone Live & Event Club
ul. Budapeshta 6
1000 Sofia
Bulgaria
Come join other blockchain and crypto enthusiasts in Sofia for discussion about projects, investment, trading, tips, and life in general.
About this event
Our next OffChain Sofia gathering is Wednesday, May 18th from 7:00 pm. to 10:00 pm. at Gramaphone Live & Event Club (Budapeshta Str ulitsa Budapeshta 6). Come mingle with other blockchain and crypto enthusiasts. There is no entrance charge and attendees pay for their own drinks/food.
If you attend the event, you can look for Ivan, the founder of OffChain Sofia, when you arrive: https://www.linkedin.com/in/ivan-lambov/
If you have not joined the OffChain Sofia Telegram group, please do so to stay in touch: https://t.me/+qj9Xmvlchcw1OGE9.
You can see more about the OffChain Global Community at: http://offchain.social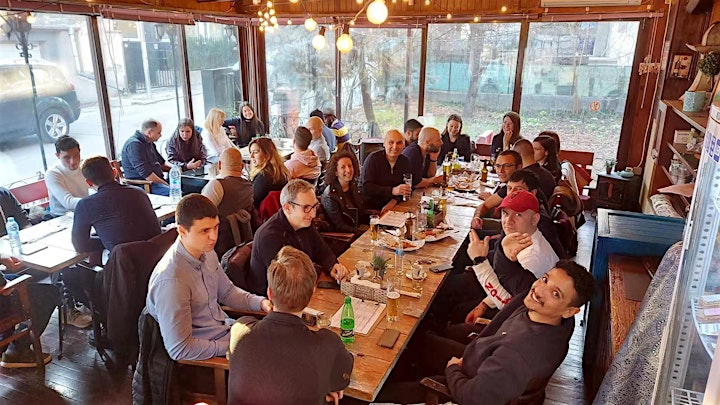 Date and time
Location
Gramophone Live & Event Club
ul. Budapeshta 6
1000 Sofia
Bulgaria