About this Event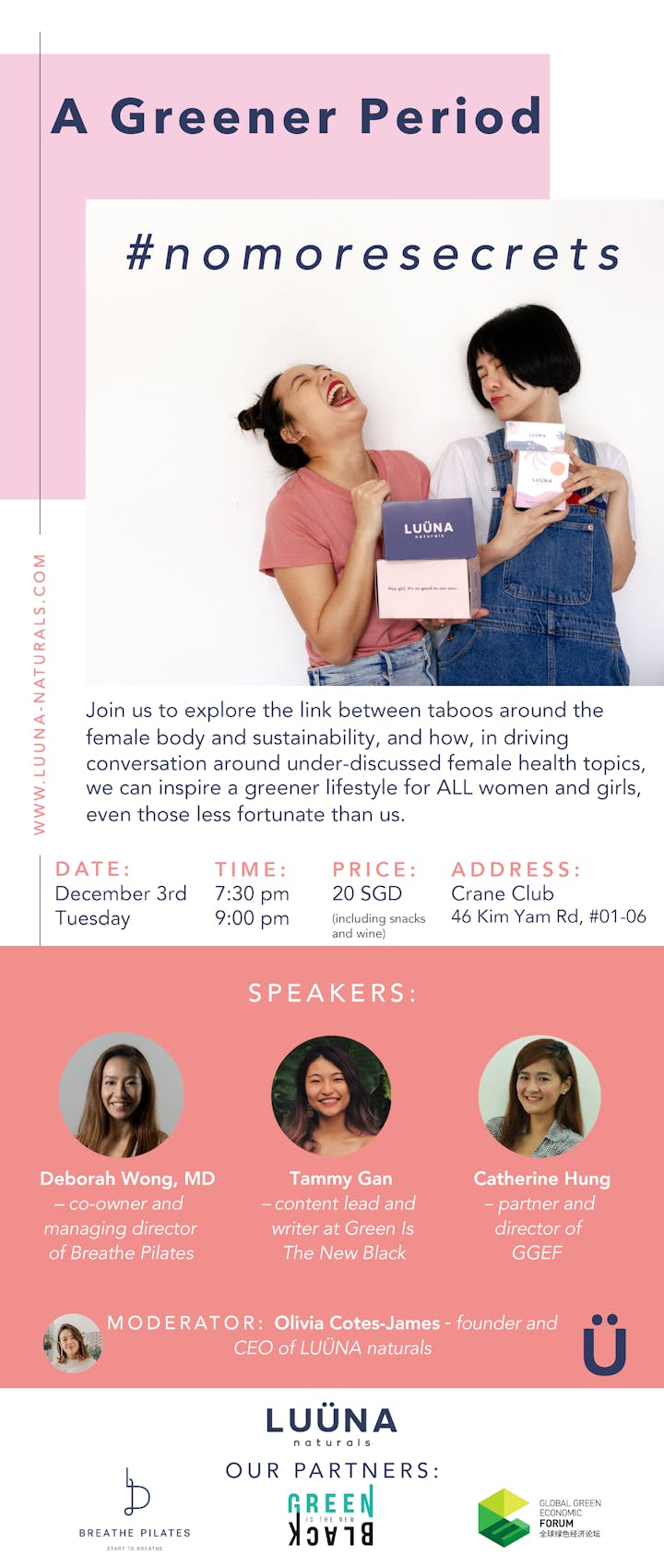 About the topic
To celebrate the launch of their period care company in Singapore, the 100% all-girl team from LUÜNA naturals will be hosting the first of their #NoMoreSecrets event series, this time called 'A Greener Period.'
With a panel of experts from female health and sustainability industries , we will explore the link between taboos around the female body and sustainability, and how, in driving conversation around under-discussed female health topics, we can inspire greener lifestyles for all women & girls.
Speakers:
Olivia Cotes-James, Founder & CEO of LUÜNA naturals
Dr. Deborah Wong, Co-owner & Managing Director of Breathe Pilates & Medical Doctor and Consultant with various medical groups throughout the region
Tammy Gan, Content Lead and Write of Green is the New Black
Catherine Hung, Partner & Director of GGEF
Where & When?
Tuesday, December 3rd
7.30-9pm
Crane Club
Ticket includes light bites, wine and a LUÜNA Period Cup donation to a girl or woman in need.
Come and get 20% off all LUÜNA period products
About #NoMoreSecrets
Hosted by Asia's first 100% female-led period care company, LUÜNA naturals, #NoMoreSecrets is their discursive event series that has garnered a loyal following in Hong Kong and Shanghai. Each the month, the brand curate a lineup of speakers to explore a different taboo topics pertinent to the modern female experience.
Together with our forward-thinking community, we shed light on topics that are essential to modern womanhood but often remain shrouded in mystery.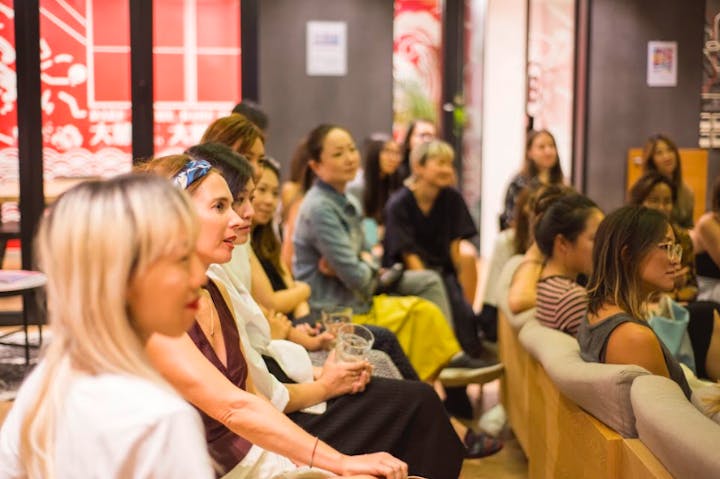 Our previous #NoMoreSecrets events have brought women and men together to explore topics around womanhood that often go undiscussed.