Being a citizen developer, who is making tech solutions with no-code tools and no coding knowledge required. Learn from certified expert!
About this event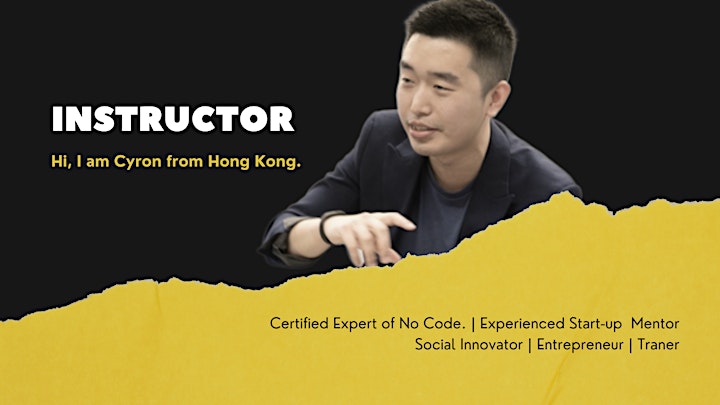 As a certified expert, I would like to share my experience and thoughts with you and let's learn together! I believe that making a solution with no code is the future and dont let yourself be left behind. Everyone can be a citizen developer now!
Connect with the instructor (Mr Cyron Chan): https://www.linkedin.com/in/cyronchan/
***It is a hands-on exercise session with a bit of sharing time. DON'T register if you prefer just listen to sharing***
No Code Movement has a great potential for creating innovative solutions and also for your personal growth.
Without coding knowledge, you can build a mobile app/web/system. It is easy to learn, easy to start, and huge impact. Why don't you start to make something?
This session will be a co-learning session with hands-on exercises. We work on something good for the community, also good for your personal growth.
In this one hour session, you will
- learn a new no-code tool
- practise it with a real-life social/environmental challenge
- meet like-minded people
- chance to ask any questions about No Code