Join us for this amazing excursion on this unique geological island!
About this event
The Ninepin Islands is a group of rocky outcrops at the edge of the South China Sea. Battered by relentless waves and winds, wonderful landforms have formed. It is also the place where the hexagonal rock columns are at their largest, with diameters of over two meters. The islands are all volcanic in origin, forming several million years ago when Hong Kong was a volcanic zone.
The boat trip, through attractive scenery and then open seas to the islands, first visits the North Nine Pin Island to see and walk over the beautifully developed hexagonal columns, some of which have toppled over above a large rock slide. Aside from hexagonal columns, there are many unique formations formed due to erosion on the islands, of which many are given a name.
The second stop is on the South Nine Pin Island at a sea arch developed along a fault. This island has a larger area to explore, the obvious first target is the wide open Tiger Mouth Cave, a sea arch. Above this arch is a tiny Tin Hau temple, frequented by local fishermen praying for a safe journey.
After visiting the Ninepin Islands we head over to the Ung Kong Group for sight-seeing. The main sights here are the sea arches of Bluff Island and Basalt Island, and the shoreline of Wang Chau with it's many sea caves, a narrow sea arch and well exposed hexagonal columns. Also part of the program is a visit to the sea arch of Jin Island - this one is wide enough for small vessels to pass through, but only if the sea is quiet can this be done safely.
The trip also includes a circumnavigation of the islands to view the spectacular cliff scenery, and opportunities to snorkel inside the geopark.
Date and Time: Aug 26 (Thursday) 930am - 430pm
Meeting Location: 930am in Sai Kung Town center, tour will end in Sai Kung Town center
Language: English supplemented with Cantonese.
Target Participants: 25 participants, including any children above age 5
Fee : $600 for adult, $500 for children under 8, includes private boat, lunch fee, snorkeling equipment, guide fee.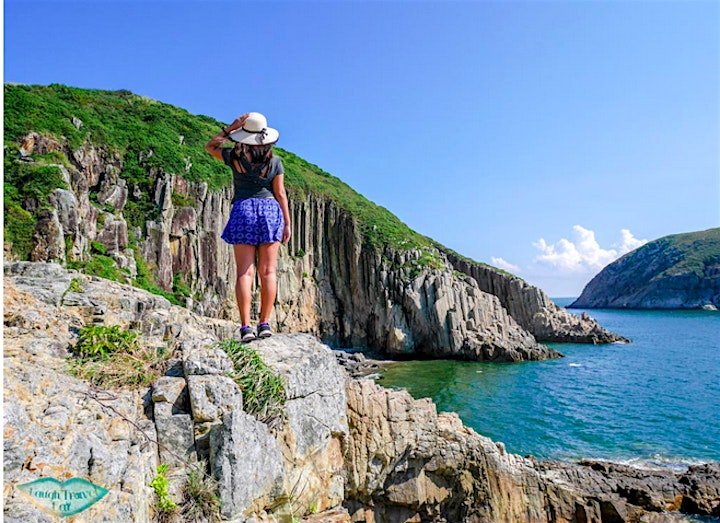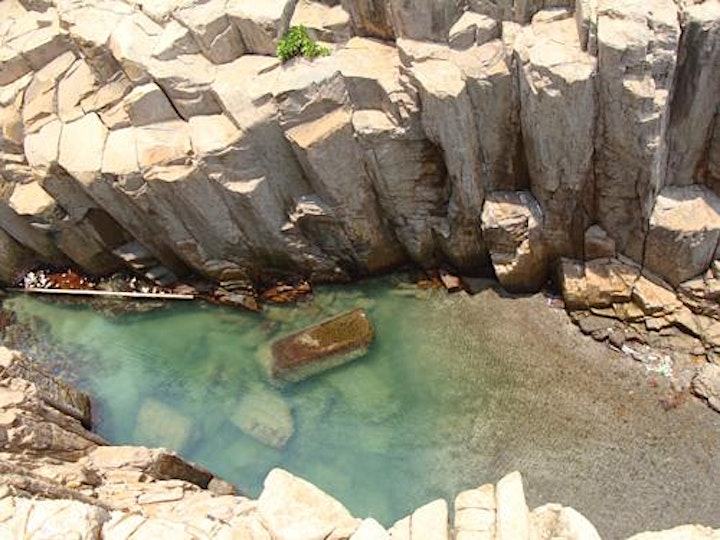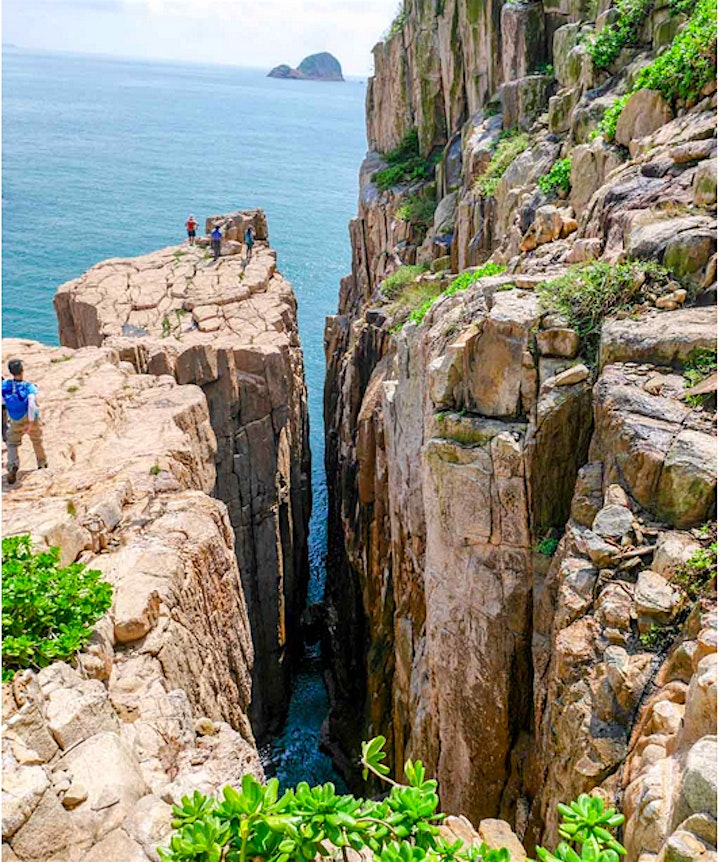 Organiser of Ninepin Islands Excursion
Encompass HK is a social enterprise that advocates for the Sustainable Development Goals (SDGs) by offering training and consultancy services to support organisations to be more diversified and inclusive.  True to the nature of the enterprise, we commit to reinvesting at least 60% of net profits into achieving our social mission. Our clients include SWIRE Properties, Manulife, ANZ Bank, Jardine Matheson, Schroders, Freshfields and many others.