About this event
Calling all newcomers in Shanghai!
上海,初来乍到!
Whether you recently moved to Shanghai from overseas/out of town or just returned after some time away, this event is for you. Meeting new people in a new city is difficult, so we're here to help! In our friendly atmosphere, find your future hangout buddy, meet like-minded friends, or even connect with potential business contacts or opportunities! Anything is possible here.
无论你是最近从外地/外国搬到上海
还是离开了一段时间后再次回归
10月13日,魔都新人新天地欢聚趴
这场专属于你的活动,千万不要错过!
在城市钢筋水泥森林中,在茫茫人海里
认识新的朋友也许能难
但来到我们的活动,一切又变得很简单
超友善的活动氛围,不尬聊的热烈气氛
也许可以找到一起吃喝玩乐的伙伴
或是志同道合、三观一致的朋友
甚至潜在的商业机会和机遇
在这里,一切皆有可能!
Join us on Wednesday, October 13th for this special mixer, at an exquisite venue located in Xintiandi: Gentle by the Artist. Mix and mingle with 100+ new friends, and enjoy the autumn breeze on the beautiful terrace. Don't miss the fun and register now! This event is open to anyone (even if you're not new to the city anymore but ready to network!). We look forward to seeing you!
本次活动我们将带您来到位于新天地
一个精巧别致的新场地:Gentle by the Artist
与100多位新朋友,碰撞出惊喜的火花
在秋日夜风中,享受露台的惬意时光
不要错过这个有趣的活动
现在就扫码注册吧!
本次活动欢迎所有人报名
即使你不是魔都新人
也可以前来一同交流
我们期待您的莅临!
Ticket 购票链接:https://yoopay.cn/event/81677298
Attendees 参与人群
Anyone new to Shanghai less than a year; others are also welcome to join
新来上海不到一年的朋友
其他感兴趣的朋友也欢迎加入
WHEN
7:30 pm to midnight
Oct 13, Wednesday
10月13日,周三
晚上7点半至零点
WHERE
Gentle by the Artist
马当路458号恒基旭辉天地 G-08~09商铺
Address: The Roof Shop G-08-09
Lane 458 Madang Lu, by Jianguo Lu
Gentle is a casual western fusion restaurant located south of Xintiandi at the new building called " The Roof". Serving soul-satisfying riffs on Japanese and Western cooking , sophisticated wine and whisky list, highballs and beers. Posh interiors with comfy seats and cozy ambiance with two private rooms available special occasions and intimate dinners. Big outdoor space ideal for warmer weather. Headed by Chef Hiro from Tokyo and his team to showcase Asian dishes with a twist, combines simple and fresh ingredients with distinctive characters in a creative cooking style providing customers with a fresh flavor palette.
Gentle是一家休闲的西式融合餐厅,位于新天地南面的新大楼恒基旭辉天地。这里提供日式和西式的融合菜系,以及葡萄酒,威士忌,嗨棒和啤酒。场地具有奢华品味的的内部装修,舒适的座位和温馨的氛围,以及宽敞的户外空间。主厨为来自东京的大厨Hiro,他擅长展示亚洲菜肴的特色,将简单和新鲜的食材与独特的烹饪风格相结合,为顾客带来耳目一新的体验。
ADMISSION 门票费用
It includes 1 complimentary drink
and participation in lucky draw
以下门票费用均包括1杯酒水(或软饮)及参加抽奖
Early Bird Ticket 早鸟票
Sign up before 11pm, Oct.8
10月8日23点前报名(周五)
Single Ticket 单人价
RMB 100 /person
每位100元
Prepaid Ticket 预购门票
Double Ticket 双人价
(2+ people sign up 两人及以上报名)
RMB 110 /person
每位110元
Single Ticket 单人价
RMB 120 /person
每位120元
Presale ends at 7:30pm, Oct.13
预售将于10月13日7点半前截止
Ticket on spot 现场支付
RMB 150 /person
每位150元
Entrance Fee includes One Drink
票价包含一杯酒水(或软饮)
TICKET LINK 购票链接:https://yoopay.cn/event/81677298
Please add WeChat if you have any further questions
or want to follow more upcoming events
活动咨询、商务合作,或获知更多活动和详
请添加以下微信
(ID: shfun_official)
Tickets are not refundable,
while you can use it for one of the future events
门票不可退还,提前告知可以在下次活动中使用
微信公众号 WeChat Official Account:
ShanghaiFUN上海
Email: erintang@shanghaifun.cn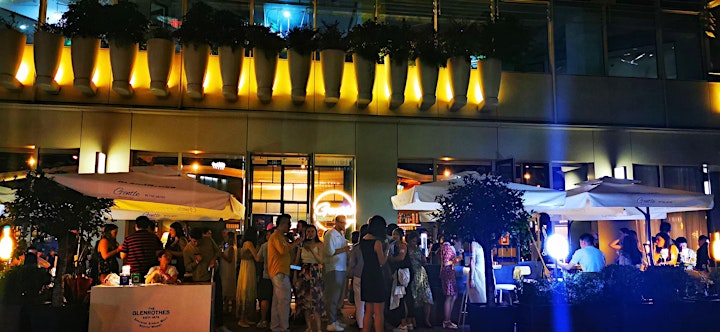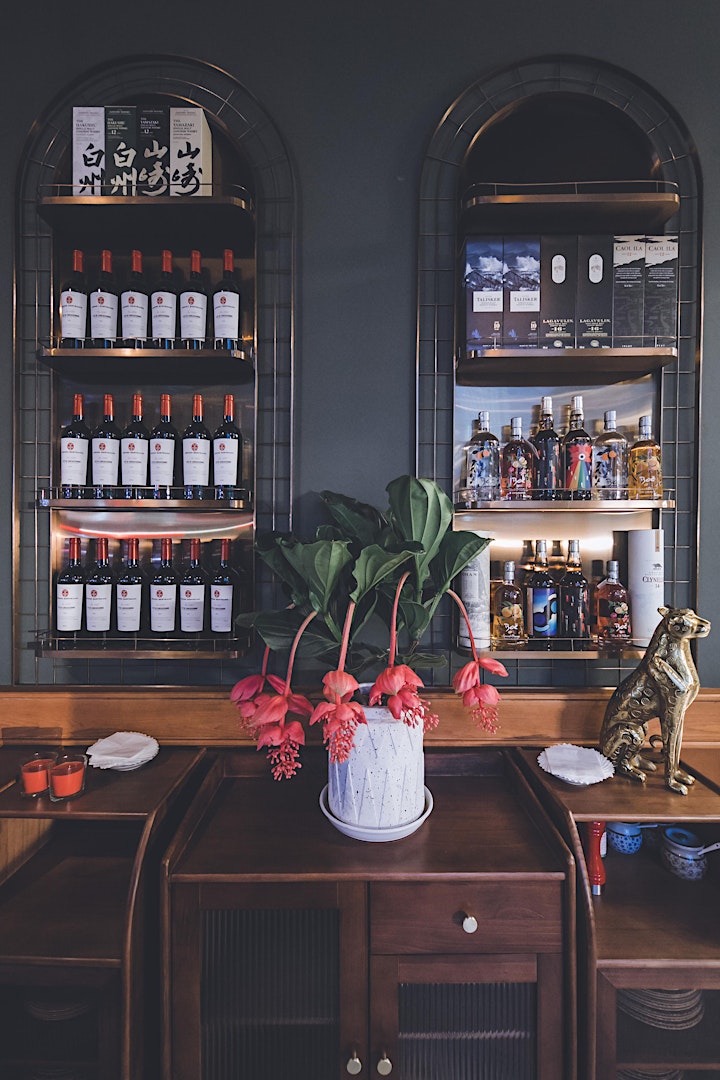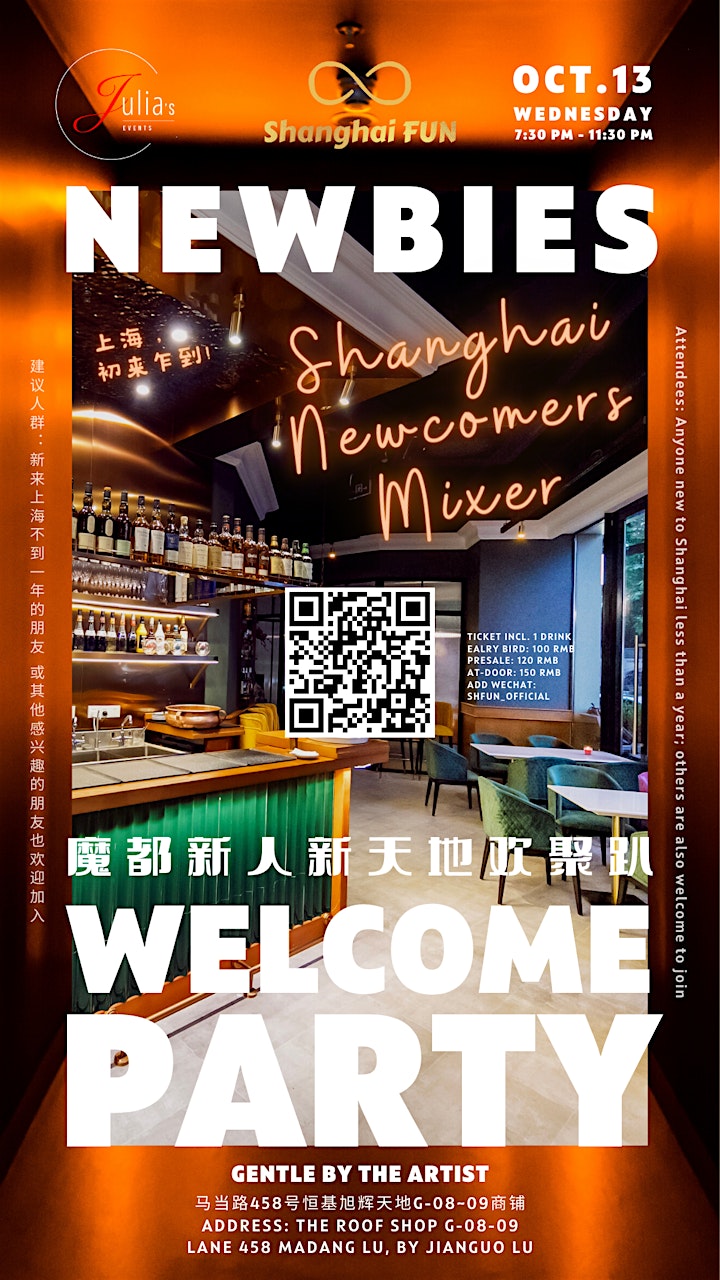 Organizer of 「Newbies in Shanghai」Shanghai Newcomers Mixer 魔都新人新天地欢聚趴
About Shanghai FUN
We organise parties, networking events, brunch/dinner meetup and after work drink events in Shanghai. 
Join us to make new friends, expand your social circle and take part in fun events! 
Our events attract an international crowd of professionals looking to socialise, network and meet like-minded people.
Invite your friends to follow us and spread the word!
活动组织方
Shanghai FUN立足魔都,每周不定期的组织派对及类型多样的社交活动,参与人群为外国人、海归,及具有国际背景的人士,所选活动场地均为城中品质潮流场所。
联系微信 Contact WeChat: shfun_official
微信公众号 Wechat Official Account: ShanghaiFUN上海