New Year Hybrid Member Orientation - TEC Korea Community is pleased to invite you to our virtual Member Orientation and Business Showcase.
About this event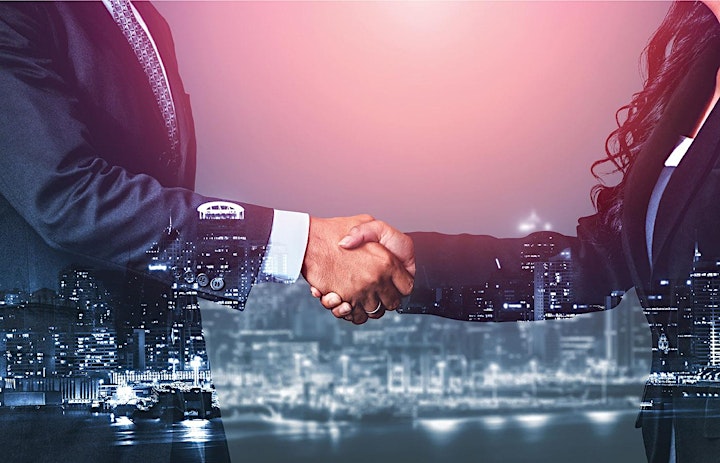 The Executive Centre (TEC) Community is pleased to invite you to our virtual - online Member Orientation and Business Showcase.
Slots as a Business Presenter (for Member Only) are now opened, if it is fully booked, there will be a waitlist where you can sign-up if a spot opens.
Please consider registering and joining the session as an Business Presenter to showcase your business. Non-Members are welcome to join the session as Attendees.
Join to kick off your 2021, for this exclusive virtual session to introduce your company and services to our TEC Community of business professionals and 3,000+ fellow members in Korea.
This is also a special chance to learn TEC Community, B2B connections, the opportunity to showcase your business, and networking with members.
TEC Korea Community Introduction
We will explain how TEC Korea Community can promote your products and services, we will also introduce the various communication platforms that TEC has available to help you to promote your business and services.
Followed by the TEC Community introduction is a "Member Business Showcase" which provides Member companies with an opportunity to give a 3 or 5 minute presentation on their business services or products to the fellow members in Korea.
Member Business Showcase
This is a business show case - first-come, first-served basis.
TEC Korea community invites you to join our Business Showcase. As a presenter, you will be asked to prepare a 3 or 5minute PowerPoint (PPT) presentation that introduces your company's services and products, how you can help, what you are looking for, and contact details (website, e-mail, kakao account, etc.).
When registering, please choose the "Business Showcase" ticket, a Community manager will follow-up with you for more details.
General Networking
At the same time, we also welcome all TEC members to participate in the live online viewing to learn more about the resources that may benefit your business and connect with Members. If you are not a speaker, please choose the "General Admission" ticket when checking out.
Agenda
16:00 | TEC Introduction
Brief introduction to TEC and the Community
16:10 – 16:40 | Member Business Showcase
Introduction to company and services/products (3-5 Minute)
16:35– 16:45| Open Discussion and Networking
On/offline networking time
Organizer of New Year Hybrid Member Orientation (Online)
The Executive Centre has attracted ambitious global professionals for over 27 years. An elevated corporate experience, TEC is typified by exceptional service, seamlessly integrated workspaces and access to an unparalleled global Member network. With over 150 Centres in iconic business addresses across Asia Pacific and the Middle East, we act as a partner to each of our 36,000+ Members and our Community is all about bringing like-minded professionals together. 
Community at The Executive Centre means Members have access to a global network of incredible resources, diverse experiences and valuable opportunities all facilitated by a dedicated team. It is a framework that connects Members and partners via our App, events, webinars and exclusive online forum. The Executive Centre Community goes beyond the traditional workspace - empowering productivity, instilling confidence, aligning with your business goals and making your office, a place you truly want to be.