Mox Masterclass: Storytelling with award-winning film director Heiward Mak
About this Event
Mox Bank joint hands with movie producer, artist manager, film director and the story teller herself - Ms. Heiward Mak to host her first MOX Masterclass to direct you into writing your own story.
In life, there are multi decision that one has to make in order to succeed, to achieve, to concur or purely just to survive. And these actions are often made without planning but today, Heiward is going to walk through the process of "making things happen".
"Decision making," "critical thinking" and "problem solving", these are words that's are easily said than done. Join us into finding yourself and the story that you're about to learn cause every passing by is a life lesson.
Masterclass details
Date: 17 Apr 2021 (Sat)
Time: 2:00 - 3:00pm
Price: HKD180
Location:Golden Scene Cinema
#Don't forget to pay with your Mox Card to earn 1% Un-limited CashBack.
Not yet a Mox customer? No problem! Simply download the Mox app on App Store or Google Play. Open an account just take a few minutes! Stay tuned for more upcoming Mox Masterclass on Mox website or Mox app!
Be a storyteller. Be Generation Mox.
⭐ Read Heiward's full interview for her insight on how to connect with people emotionally and spiritually. Only on Mox.com.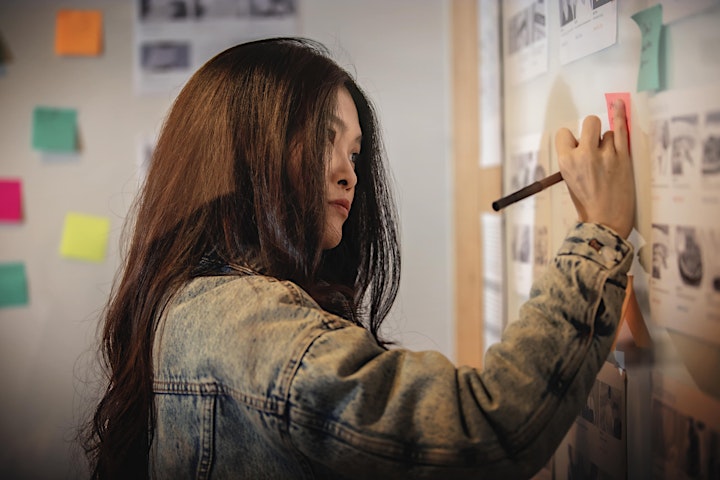 Mox Bank將會與香港新一代年輕編劇、導演、監製、經理人及人生導師麥曦茵,舉辦Mox Masterclass《跟導演麥曦茵學習説故事》。
人生中,總有大大小小的事情要作出決定,但可有想過每個決定都需要經過仔細的考量。今次麥導將分享自己以經歷創造不平凡的故事,教大家塑造生命的可能性。
決定、批判性思考、解決問題,這些看似簡單的名詞總隱藏深層意義。今天,就讓這一小時的導航帶你進入麥曦茵的故事,啟發你對人生中的其中一課。現在立即報名!
Masterclass詳情
日期: 2021年4月17日 (星期六)
時間: 2:00pm - 3:00pm
價錢: 每位HKD180
地點: 高先電影院
#記得用Mox付款享1%無上限CashBack。
仲未成為Mox用戶?立即到App Store或Google Play下載Mox app,數分鐘即可開戶!密切留意Mox網站或Mox app了解更多關於Mox Masterclass!
成為有故事的人,成為Generation Mox。
⭐ 想知道Heiward是怎樣尋找人與人之間產生的連結,溝通接軌的方式,以及她背後的故事?即去Mox.com睇完整專訪。