Mox Masterclass: Singing 101 with Tang Siu Hau
About this event
Have you always dreamt of singing with the stars?
Mox Bank is partnering with 2019 KKBOX Hong Kong Music Awards Artist to Watch for our Mox Masterclass: Singing 101 with Tang Siu Hau. Join in as Tang Siu Hau guides you through vocal exercises and finding your voice.
Whether you're a singer, someone who loves to sing or just curious about performing – this event is for you! Your stage awaits. What's included?
• A sharing session with Tang Siu Hau
• Vocal warm-ups
• Breathing exercises
• How to sing like a pro
Date: 26 September 2021
Time: 3-4PM
Class fee: HKD180 per person
#Don't forget to pay with your Mox Card to earn up to 1% Unlimited CashBack.
Not yet a Mox customer? No problem! Simply download the Mox app here or on App Store or Google Play. Opening an account just takes a few minutes! Stay tuned for more upcoming Mox Masterclass on the Mox website or Mox app!
⭐Read Tang Siu Hau's full interview on living authentically on Mox.com.
Limited spaces. Sign up now!
Remark: Photo is for reference only.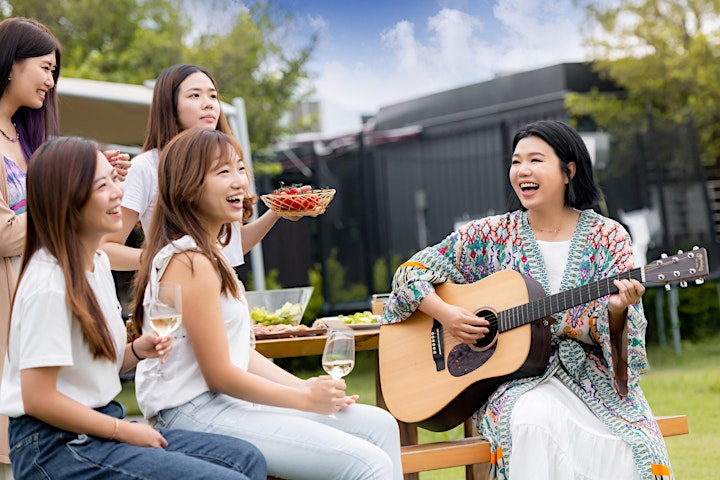 Mox Masterclass:跟唱作歌手鄧小巧學唱歌
有冇幻想過自己同星級歌手一齊唱歌?
Mox Bank聯同實力派唱作歌手鄧小巧舉辦Mox Masterclas!把握機會跟2019年「KKBOX香港風雲榜」年度編輯推薦歌手學習唱歌技巧,一齊發掘屬於自己嘅歌聲啦! 無論你係一位歌者、鍾意唱歌或對表演充滿好奇,呢個活動都啱晒你!
費用包含什麼?
- 與鄧小巧分享及交流
- 聲帶熱身
- 呼吸練習
- 學習如何唱得專業
Mox Masterclass詳情:
日期: 2021年9月26日 (日)
時間: 下午3:00 – 下午4:00
費用: HKD180
#記得以Mox Card付費先可以報名,仲可以賺取高達1% 無上限CashBack
還未成為Mox用戶? 立刻下載或上App Store或 Google Play下載Mox app, 開戶只需幾分鐘 ! 想參加更加多 Mox Masterclass 可以到Mox網站及Mox app了解詳情!
⭐想知鄧小巧點樣活出真我?即到Mox.com睇完整專訪!
名額有限,立即報名!
註:圖片只供參考。