Mox Masterclass: Get Funky with Haruna Kunisawa
About this event
Mox Bank joins hands with Haruna Kunisawa – Celebrity choreographer and founder of BEDREX Dance Company, in bringing you a Jazz Funk dance class lead by Haruna herself, getting you to move your body to the beat by starting with the basics!
"Believe in your dreams and excitement" is Haruna's motto, which is at the same time the idea behind the name of her dance studio BEDREX.
Haruna's dream of becoming a professional ballerina was shattered due to a knee injury at age 17, but that didn't stop her from chasing her dream of becoming a professional dancer. Haruna first approached Jazz Funk after her recovery and fell in love with the style. With years of hard-work, she bounced back stronger than ever, forging an amazing career as a respected dance teacher and choreographer. Her achievements include choreographing for Sandy Lam, Fiona Sit and AGA etc.
Get ready to move to the music! Let Haruna bring you on a journey to express yourself through dancing. Sign up now and be ready for an intense Jazz Funk class with lots of dancing, talking and SWEATING!
Masterclass details:Date: 8th May 2021 (Saturday)
Time: 7:30 - 8:30 PM
Class fee: HKD150 per person
Location: BEDREX Dance Company, Room 101-102, 1/F, Oriental Centre, 67-71 Chatham Road South, TST, H.K.
#Don't forget to pay with your Mox Card to earn 1% Unlimited CashBack.
⭐ Read Haruna's full interview on how she expresses herself through dancing. Only on Mox.com.
Not yet a Mox customer? No problem! Simply download the Mox app on App Store or Google Play. Open an account just take a few minutes! Stay tuned for more upcoming Mox Masterclass on Mox website or Mox app!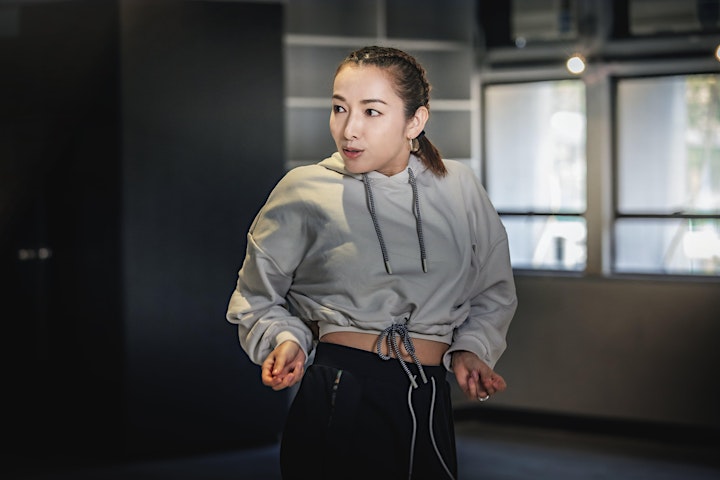 Mox Masterclass:著名日籍星級排舞師Haruna Kunisawa Jazz Funk 詳情:
Mox Bank將會跟星級排舞師以及BEDREX Dance Company創辦人 Haruna Kunisawa舉辦Jazz Funk舞蹈大師班。Haruna將親自教授,由零開始教大家跳舞,讓大家可以隨時隨地,聞歌起舞!
"Believe in your dreams and excitement" 是Haruna的座右銘,同時亦是她舞室名字背後的意思。
Haruna想成為專業芭蕾舞者的夢想在她17歲那年因為膝蓋受傷而被逼放棄,雖然如此,但她並沒有放棄想成為專業舞者的夢想。康復後,Haruna 接觸到Jazz Funk,從而愛上了這個舞種。經過多年的努力以及磨練,她成功實現了自己的夢想, 成為了一位受尊敬的跳舞老師和排舞師。
現在立即報名,讓Haruna透過舞蹈啟發大家如何用肢體去表達自己!
Masterclass詳情
日期:2021年5月8日 (星期六)
時間:7:30 – 8:30 PM
報名費用:每人150港幣
地點: BEDREX Dance Company (尖沙咀漆咸道南67-71號安年大廈1樓, 101-102室)
名額有限,立即報名!記得用Mox付款享1%無上限CashBack。
仲未成為Mox用戶?立即到App Store或Google Play下載Mox app,數分鐘即可開戶!密切留意Mox網站或Mox app了解更多關於Mox Masterclass!
⭐ 想知道Haruna如何透過肢體語言跟舞蹈表達自己?即去Mox.com睇完整專訪