Mox Masterclass: Coffee tasting with Sam Chan, Hong Kong's first barista champion
About this Event
Mox Bank is joining forces with Sam to bring you the journey of coffee tasting. He'll walk you through sourcing the best ingredients and precision roasting through state-of-the-art technology. After all, creating an exquisite blend is an art form. There are a total of 2 sessions to choose from, join us as we learn about the journey that goes into creating a cup of coffee worthy of praise.
Masterclass details
Date: 10 Apr 2021 (Sat)
Time: 2:00 - 3:30pm / 4:30 - 6:00pm
Price: HKD398
Location: NOC Whampoa
#Don't forget to pay with your Mox Card to earn 1% Un-limited CashBack.
What's included?
• Introduction to coffee production: from bean to cup
• Introduction to cupping: theory & practice
• Sensory analysis with the Le Nez du Cafe kit
• Coffee tasting
• Complimentary NOC single origin drip bag box set to take home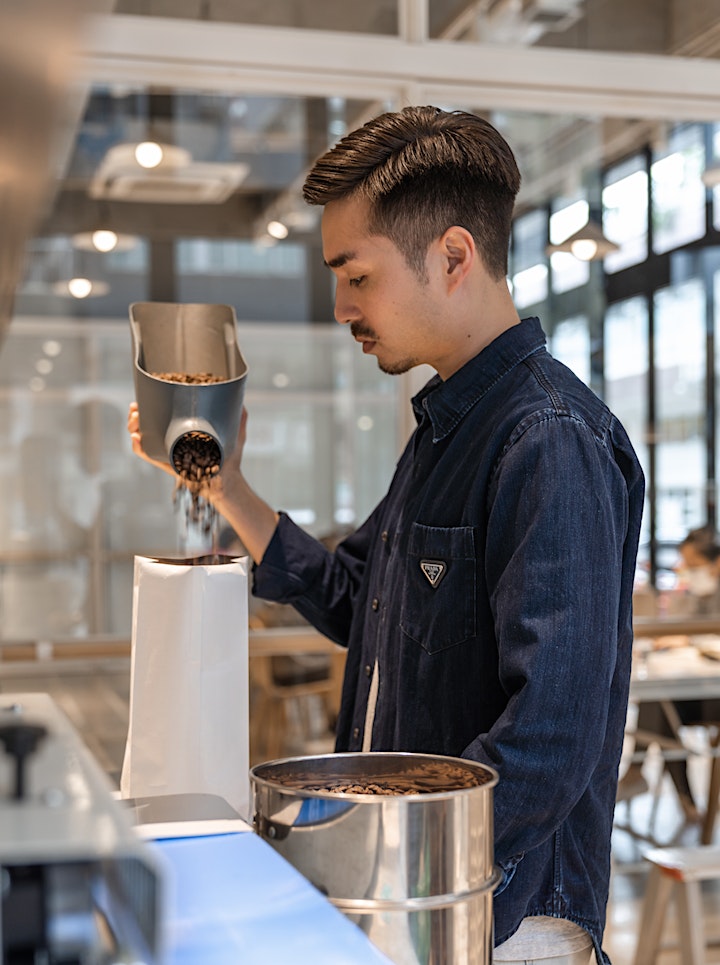 Who can join this event?
Mox Masterclass is only applicable to Mox customers, tickets are available now for HK$398 each. Don't forget to pay with your Mox Card to earn 1% Unlimited CashBack*.
Not yet a Mox customer? No problem! You can simply download the Mox app on App Store or Google Play. Open an account just take a few minutes. Stay tuned for more upcoming Mox Masterclass on the Mox App!
*Terms and conditions apply. Details are available under 'Legal documents' on the Mox website.
Remark: Photo is for reference only.
Be a minimalist. Be Generation Mox.
⭐ Read Sam's full interview for his secret behind the perfectly balanced life and cup of coffee. Only on Mox.com.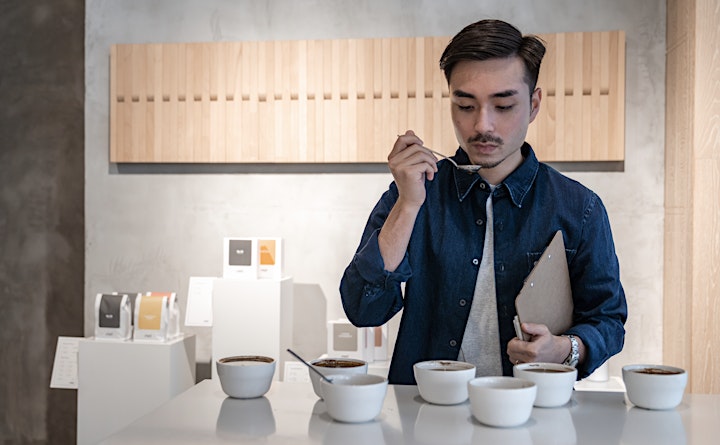 跟冠軍級咖啡師Sam Chan品嘗咖啡
優惠詳情:
從挑選品質最好的咖啡豆,到使用先進精確的烘焙技術,Mox Bank邀請你跟Sam品嘗咖啡!今次的Masterclass將會分成兩節,你可以自由選擇一節參加,享受親手製作一杯專業咖啡的過程!
Masterclass詳情:
日期: 2021年4月10日 (星期六)
時間: 2:00pm - 3:30pm / 4:30pm – 6:00pm
價錢: 每位HKD398
地點: NOC黃埔店
#記得用Mox付款享1%無上限CashBack。
費用包含什麼?
• 咖啡生產的過程:由生豆到一杯咖啡
• 杯測理論及實踐
• 透過「Le Nez Du Cafe咖啡聞香瓶」分析各種風味
• 細味不同風味的咖啡
• 免費獲贈NOC掛耳式咖啡包一盒 (採用單一產地咖啡豆)
誰可參加 Mox Masterclass?
Mox Masterclass 只限於Mox用戶參加。
仲未成為Mox用戶?立即到App Store或Google Play下載Mox app,數分鐘即可開戶!
*受條款及細則約束。詳情請參閱Mox網站內的「條款及細則」頁面。
註:圖片只供參考。
成為簡約主義者,成為Generation Mox。
⭐ 想知道Sam平衡生活和工作的秘訣,以及每杯咖啡背後的故事?即去Mox.com睇完整專訪。